Since the idea of guestbook alternatives became popular, there have been so many new ideas to choose from. Some are clever, some are sentimental and others are artistic. Here are some fun wedding guest book alternatives you might enjoy.
Balloon Picture Guest Book Alternative
With this clever idea, a cartoon couple holds on to a string of "balloons." The balloons are actually small circles your guests sign and then glue to the strings.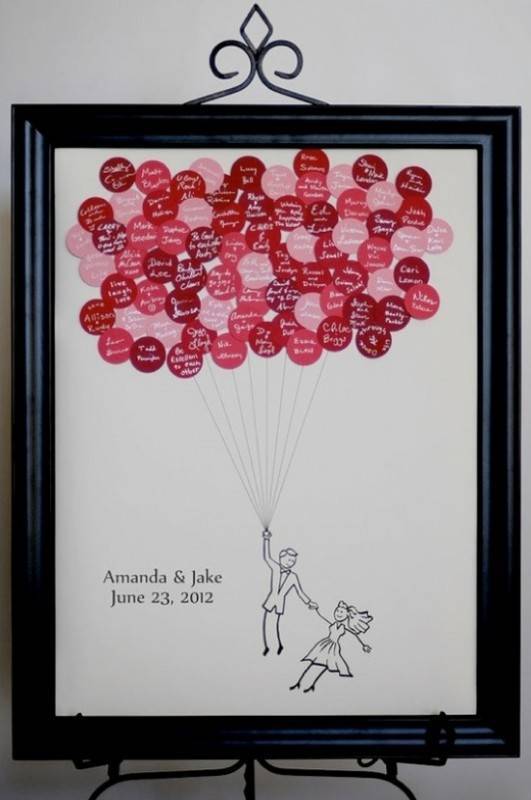 The result is an adorable memento of your wedding guests that you can hang in your home. You can also choose whatever colors you want to match your wedding colors.
Puzzle Piece Guest Book Alternative
This clever idea is to have guests sign blank puzzle pieces rather than a guest book.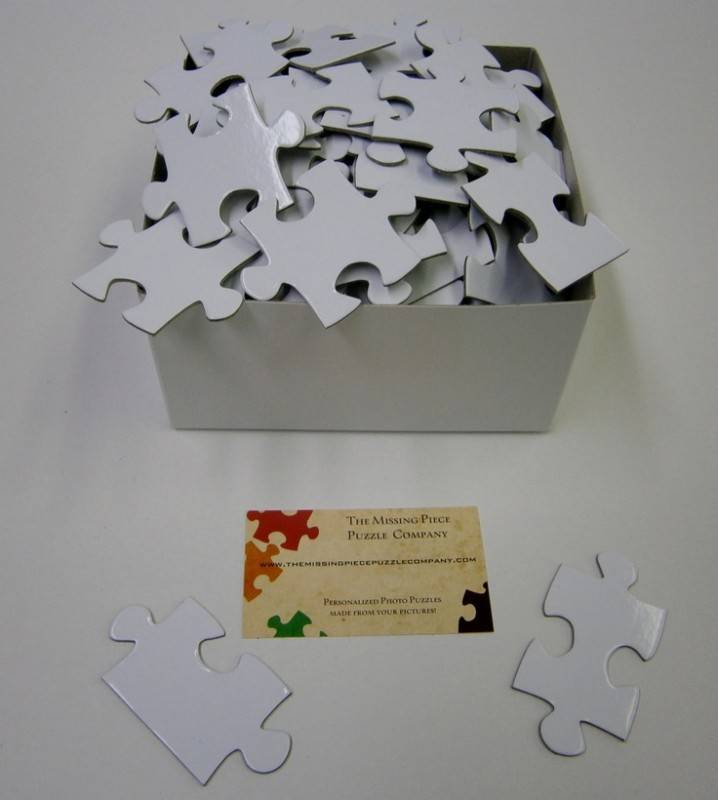 Once the guests have all signed the pieces, they can be put together to create a hanging or kept apart in a memory box. It's an adorable way to remember your loved ones who celebrated your big day with you.
Vase Guest Book Alternative
This is another really clever idea that leaves you with a memento that can actually be used around your home. Rather than having guests sign a book, you get them to use a Sharpie marker and sign a vase.
After everyone has signed the vase, you can clear coat the vase with enamel spray paint and keep it forever!
These are just a few of the available wedding guest book alternatives you can use for your own wedding. A little creativity and imagination will turn up something truly unique and wonderful!