When I was doing my research for escort cards and seating chart ideas, there were just to many that I didn't want to overwhelm the readers with all the great ideas all at once. So here's the second part to my post yesterday.
Musically Inspired Escort "Cards"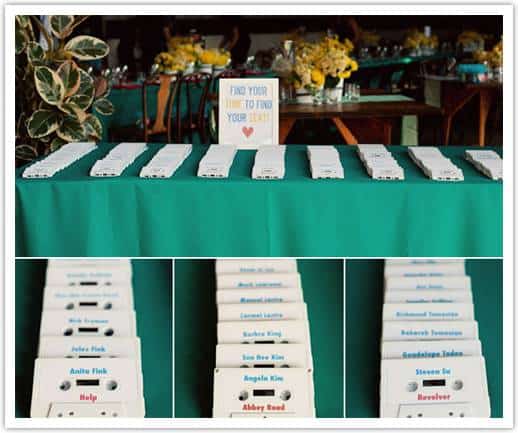 Okay, this idea could either be easy and inexpensive OR the other way around. If you have old cassette tapes lying around from way back, then you can definitely make these for your wedding. It's perfect for couples whose relationship has something to do with music.
Fly Away
I read an article recently about how an airline helped a guy propose to his girlfriend. Their love story began when they met on a flight and he chose the same flight to propose to her. And if your love story is similar or you and your fiance made the sky part of your love story then this idea is perfect for you. Match it with your favorite holiday destinations as the table names
Mason Jars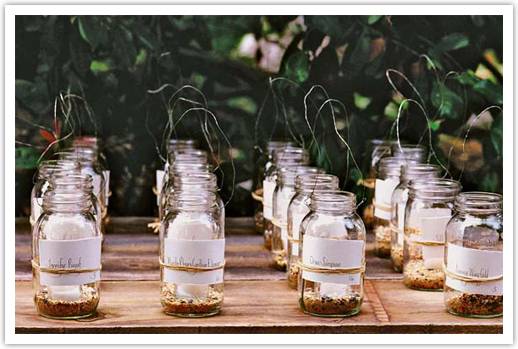 Mason jars are big these days because they can also double as wedding favors. You can fill these with treats or if you love the environment then you can put seeds in them. For an outdoor ceremony, you can put candles inside and it can also be an added touch to your table decor.
Show Your Best Smile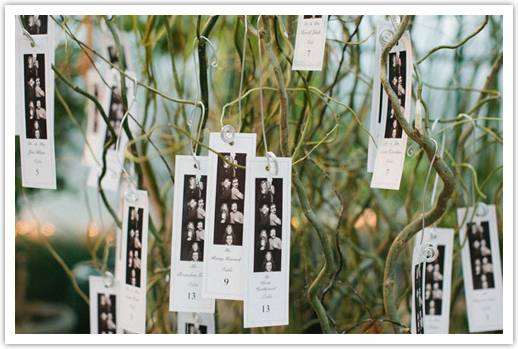 If you're having a photo booth at your reception, this is a great way to give them ideas on how it's done by posing for your own escort cards. You also get to show your guests the different side of you as a couple.
Floral Arrangements
These will definitely be a hit with the ladies. And can also double as decor for your table and can be taken home by your guests after.
Playing Cards
Nothing says I love like a poker themed escort card
Images from: Bridalguide.com