What's better for fall than carved pumpkins? You can incorporate these into your wedding décor and it doesn't take a whole lot of talent to do, because you can create stencils! Simply find a pattern you love, print it out and then tape it to the pumpkin. Then, poke holes along the lines of the pattern so you know where to carve. Check out these beautifully carved pumpkins that were used for wedding décor!
The Couples' Name
This beautiful pumpkin features the name of the couple in an elegant script. It's perfect for a side table or even the entrance to the venue.
A Couple Silhouette
This gorgeous pumpkin has been elegantly carved to show the silhouette of a couple embracing. As you can see, it goes perfectly with the wedding décor and bridesmaids dresses.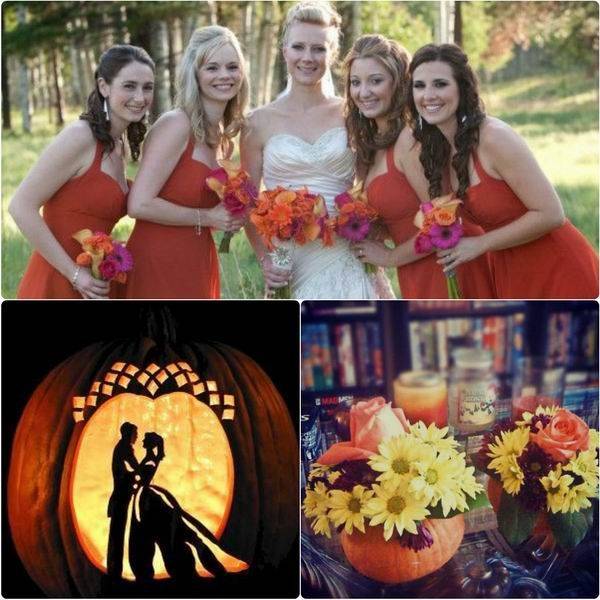 Beautiful Patterns
This couple used white princess pumpkins and simply carved beautiful patterns into them. They look exquisite with the glow of the candle shining through them!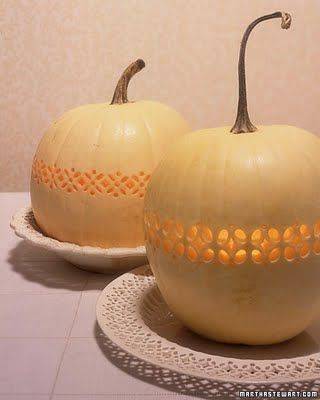 Initials
These pumpkins feature the couples' initials in a beautiful script font. They are grouped together to create a fun and very "fall" table top décor.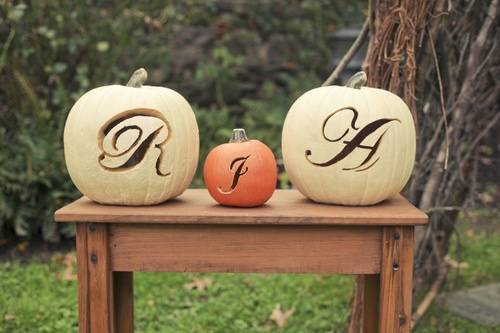 Topiaries, Patterns and a Married Couple
The following picture includes a variety of fun wedding-worthy pumpkin carvings. Our favorite is the married couple at the bottom!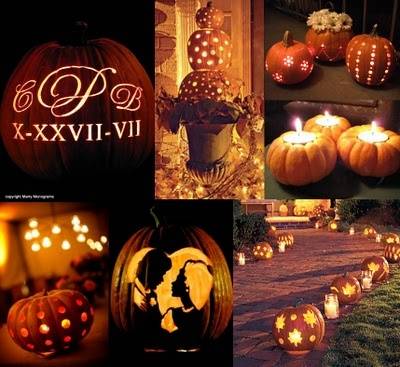 As you can see, there are tons of great ideas for carving pumpkins and using them for your wedding décor. Use these pictures for inspiration!