Navy and lime are colors that are bright and beautiful, but they still give off a perfect "fall" vibe. The result is clean, fresh, and vivid. Creating a navy and lime wedding palette is fairly easy. Check out the following ideas that will help you out.
Reception Table
Think of navy as your "base" color. Since it's darker and more neutral, it works very well for a foundation. You can then use the lime to build on the navy, adding accent items and pulling the colors together.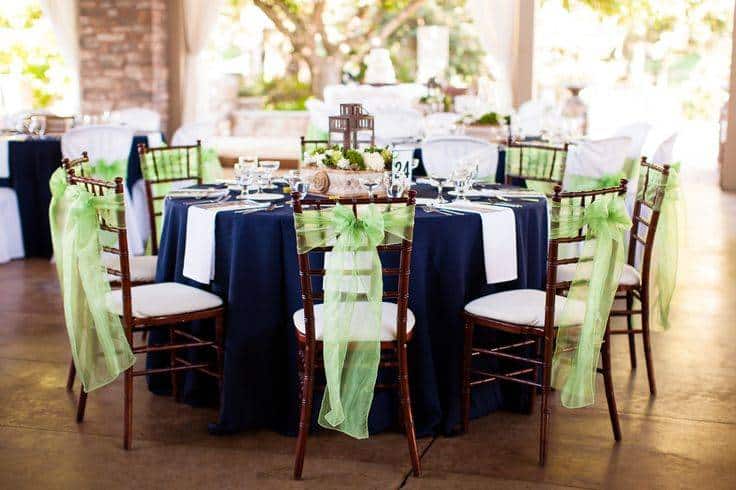 The Men
In this picture, the men have done the same thing by using the navy as the color of their suits and accenting with the lime ties. Notice the groom is the only one wearing navy pants rather than khaki ones.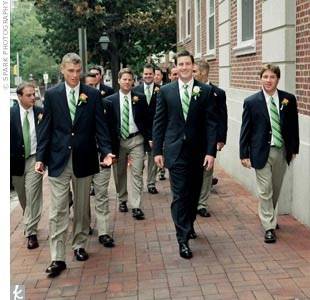 Invitations and Thank You Cards
This is just one idea when it comes to invitations or thank you cards. Notice how this couple had a little "sparkle" effect placed into the thank you card. The base cream color looks fantastic against the navy and lime.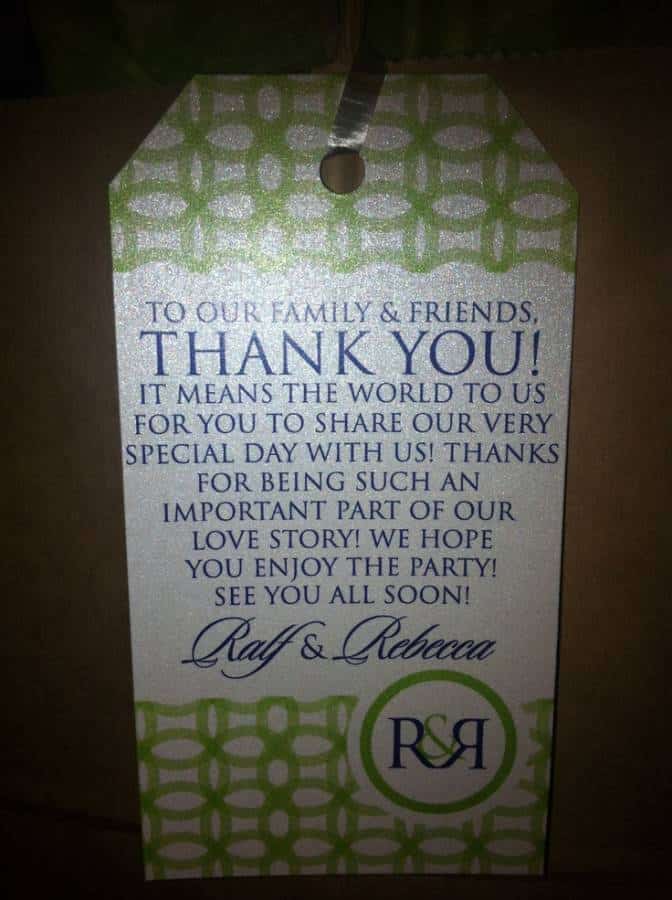 The Flowers
You can use this couple's great idea of using the pale green flowers against the navy table cloth. It works really well and the centerpieces look absolutely stunning.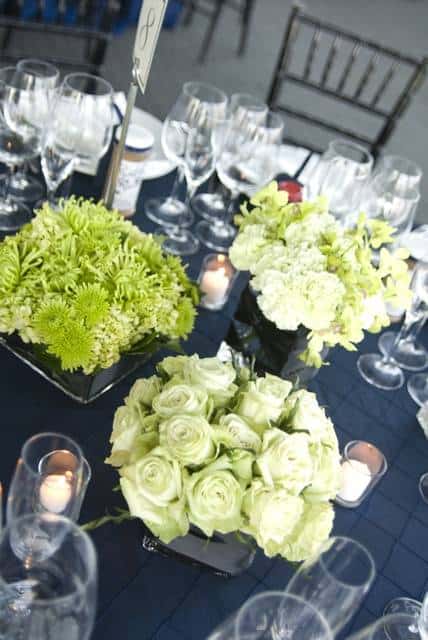 Also, for bouquets, simply use greenery for the bridesmaids. It will stand out perfectly against navy blue dresses and looks absolutely beautiful.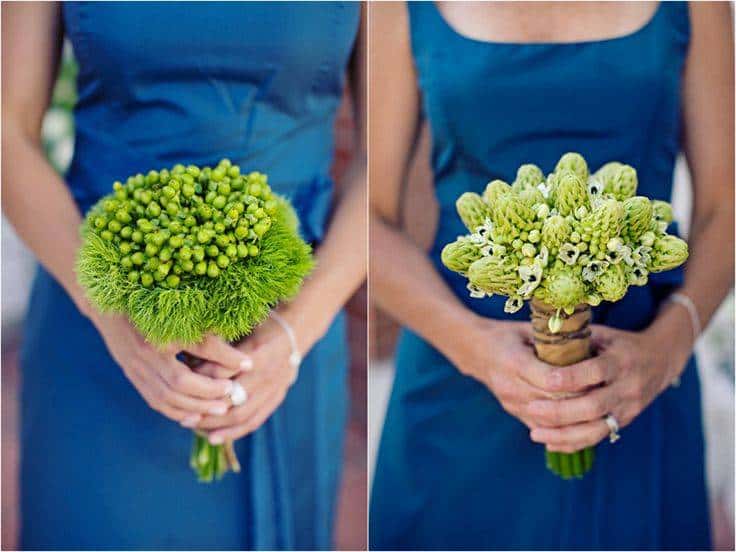 These are just a few ideas you can use to bring your navy and lime fall wedding palette to life. Allow them to inspire you as you plan your wonderful day.