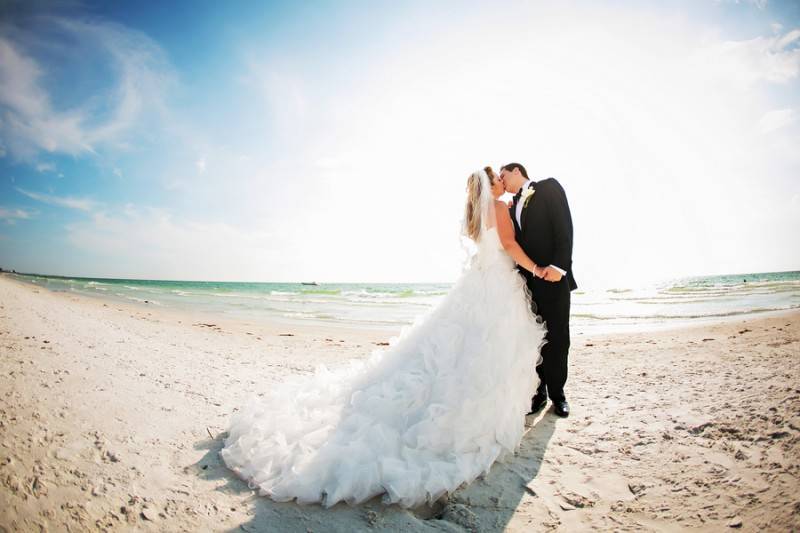 Before you get the idea that this wedding is "blue" (def. sad), let me tell you now that this is one of the most fun and upbeat wedding I have seen, so when I said "blue", I meant literally blue (def. the color between green and violet). Our couple today used royal blue as the color of the day and it was such an amazing decision because everything looked so lively. Royal blue is called "royal" for a reason and this is one of them. Aside from this accent, I should also point out how their wedding was just colorful right from the start. I cannot stress enough how magnificent the stained glass window is from the church where they had their ceremony. And afterwards, everything followed suit and their reception and send-off was just filled with pops of color and fun!
Congratulations Elizabeth & Mark!
What do you think is the overall story for this album?
The day began with a traditional ceremony at Grace Lutheran Church. Guests enjoyed music, hor' dourves and drinks from the open bar while they awaited the Bridal Party's arrival at The Don CeSar. Dinner was elegant yet fun and was served using live action stations and was followed by live music and dancing. The evening ended with an exciting sparkler exit!
What inspired the wedding day outfits?
Custom made handkerchiefs for groom, groomsmen, and the father of the bride. Custom made handbag with initials of the bride.
What was your favorite part of the day?
The bride expressed that the favorite part of her day what the "party and nighttime club feeling" of the reception. They really wanted to focus on the celebration of their union.
Was there any Do it Yourself (DIY) projects? If so, can you describe them in detail?
The guest signature binder was hand-made with a collage cover. "Save the date" was homemade featuring the couple's dog. This card was a teaser for a future formal invitation.
What were the highlights from the ceremony & reception?
Beautiful venue, sparkler exit, no formal dinner – hor' dourves and drinks throughout
Was there a theme for the ceremony and reception?
Royal blue, gold and white. This couple loves the beach , which inspired the venue and the cake topper.
Vendors
Photographer:  Limelight Photography
Band:  All The Answer
Bridesmaid Dresses:  Aventura Bridal
Floral Designer:  Carter's Florist
Cake Designer:  Don CeSar
Other:  Don CeSar Beach Resort
Event Venue:  Grace Lutheran Church
Cinema and Video:  Infinite Cinema
Makeup Artist:  Jess Waldrop – Makeup Artists
Dress Store:  Lily's Bridal