To the road less traveled is what Ashley thought of with her trash the dress session. Instead of having a girly- girl style, she opted to do fierce. It may be a bit of unusual to see brides on dirt- bikes but Ashley wanted to surprise David, her husband on this unique look. Surprisingly, her perfectly white dress on his action- packed dirt- bike totally rocked each other! I'm quite sure David will be so proud and amazed with his wife's idea!
Click image to enlarge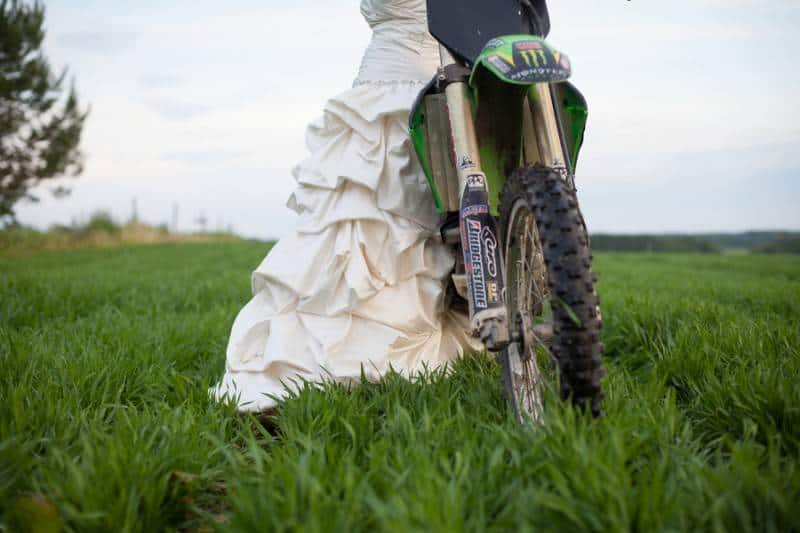 4

Like. Click to Vote
>
Like many other brides Ashley wanted to get another chance to rock her dress, so she opted to try a Trash the Dress Session. Her husband is an avid dirt-biker so she thought she'd add in the dirt-bike as surprise to him 🙂
Other than that we just wandered her sisters rural property looking for ways to showcase her dress.