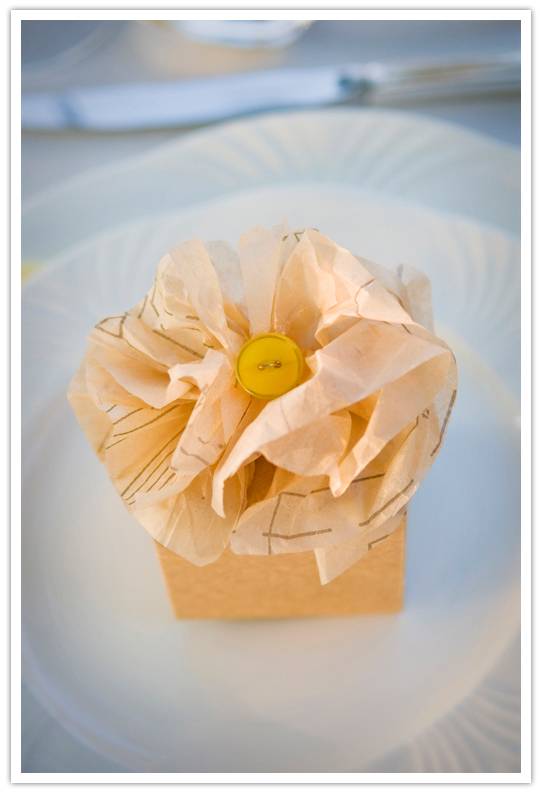 Karen from Silverberry Occasions has another cute DIY detail to share with us today! Using vintage sewing patterns, gorgeous paper flowers were created to accent the tablescape and favor boxes. Finished off with a pop of color by adding a button to the center, it's a simple and chic project with a crafty spin!
• • ♥ • •
What You'll Need:
Sewing Pattern, Tissue, or Crepe Paper (Should Be Thin)
Pipe Cleaners or Floral Wire
Scissors
Button and Glue Dot (Optional)

To produce a flower that is about two inches wide, cut squares of paper that are approximately four inches square. Layer four squares of paper together, then hold all four pieces together and begin to make accordion folds back and forth until you reach the end of your square. Using scissors, round each of the edges so that the shape you are left with resembles a popsicle stick.
Take your "popsicle stick" and fold it in half. Pinch the center and hold in place with a pipe cleaner or a piece of floral wire. Begin to pull apart (or fan) each layer of paper individually. Doing this will create a full and beautiful flower.
If you'd like, finish off the flower by adding a button with a glue dot as shown above.
Images from Purple Martini Wedding and Event Photography.