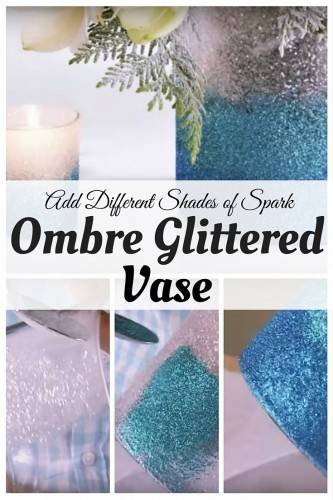 Glittered vases are wonderful centerpieces that you can easily create with just a few materials. They create a spark that seems to captivate you and your guests. Add more shades of spark to your wedding cake with this ombre glittered vase that you can make in less than 5 minutes.
What you need:
Glass container

Elmer's glue mixed with water

Different shades of glitter

Brush
In this project, you need to have clear glitter which serves as the base color of the vase.
Start by dipping the brush into the glue-water solution and apply on the glass container. Top to bottom and all the way around. It is much better if you work on sections. Add the clear glitter on area where you apply the glue. Give the container a tap so the excess glitter will fall. Continue working around the container. Then, let it dry.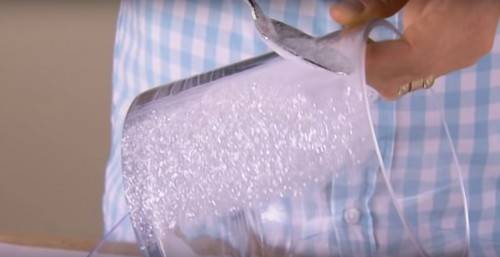 Once dry, we will start the ombre effect. Again, dip the brush on the glue and work halfway the container. Add one shade of glitter. Repeat until halfway of the container is completely covered with colored glitter. Bear in mind to give the container a tap to remove the excess glitter. Then, let it dry.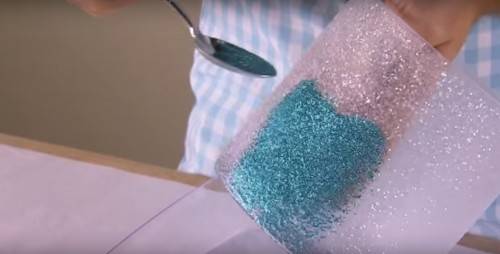 For the last glitter touch, apply glue halfway the colored glitter. Add another colored glitter. It is much better if the last color is a bit darker than the second one. Again, work around the container and let it dry.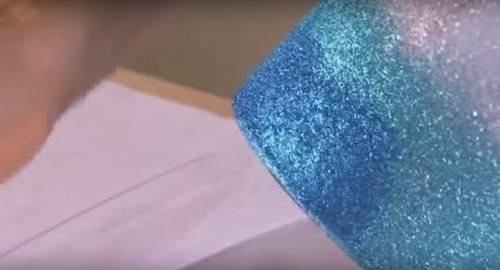 And you are done! Create more ombre glittered vases as they are beautiful centerpieces. You can put tealight, flowers or anything you want that goes well with your theme.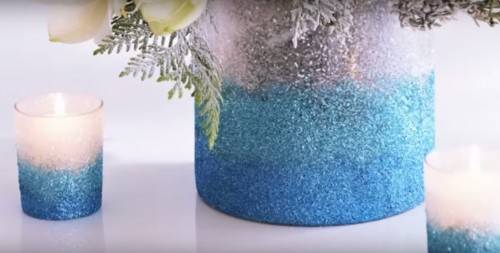 Watch How it is Done
Save All the Steps Using this Bookmarklet