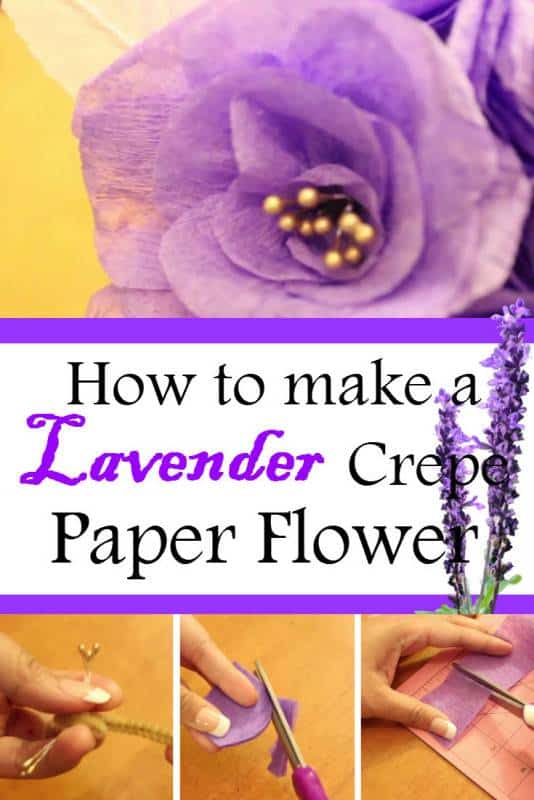 Bring royalty touch to your wedding with these lavender flowers made from crepe paper. Purple flowers effortlessly set the mood in any room – it is quite relaxing to the eyes and can match any color. Whether you use them as bouquet, backdrop or as décor, they will surely make a lasting impression to your guests.
What you need:
Lavender-colored crepe paper
Scissors
Pipe cleaner
Fake stamens
Glue
Fake leaves
Chiffon fabric
Cotton swab
Measure about 2-inch crepe paper and cut it out. This will be your template to easily cut more 2-inch crepe paper. This will also save you more time. Cut the edges afterwards.
To shape the petals, ensure the lines are vertical. Grab the scissors and cut along the side until you obtained the desired petal shape. Use cotton swab to fold your petals and make them realistic.
Grab the pipe cleaner – this will serve as the stem of the flower. Measure about 2 inches from the tip and bend it backwards making it look like a hook.
Take about three fake stamens and insert them inside the hook. Secure them in place.
Grab the one petal and apply glue on its bottom. Wrap it around the tip of the stem. Repeat the step until all the petals are nicely placed around the step creating a real-like lavender flower. Use cotton swab to shape out the petals.
Now, it is time to decorate the flower. Use fake leaves or chiffon fabric to put elegance to your flower.
And you are done! You can create bundles of these lovely lavender flowers with your hands. Simply elegant!
Watch How it is Done
Save all the Steps Using this Bookmarklet