One of the biggest pieces of information you need to know when making wedding decisions is how many people will be attending your big day, and if they have any special needs. Choosing the right venue, selecting a menu, reserving a block of rooms in a hotel, and so many elements hinge on your guest count, so naturally you want sending and receiving RSVPs to be as simple as possible.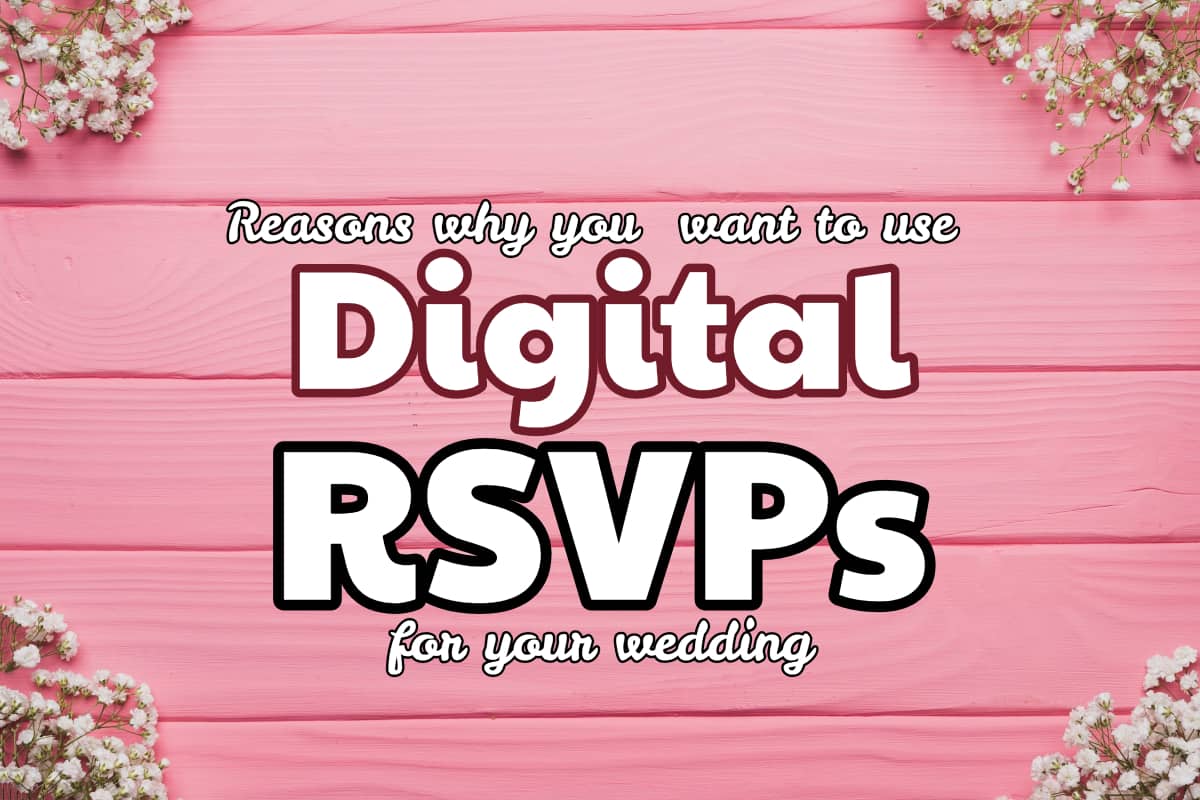 But simplicity is rarely part of the equation when you order and mail RSVP cards, not-so-patiently wait for the responses to roll in, then track said responses. Luckily, there's a solution: digital RSVPs.
After you collected your digital RSVPs, you can use a simple mail merge software to send emails to all your guests. This works great with gmail by the way. Digital RSVPs can make your life easier, and give you time back to spend on the many other elements of wedding planning!
Save time manually collecting RSVPs
With paper RSVPs, you're tasked with ensuring responses don't get lost in the shuffle of the mail, and manually totaling up the responses you receive. This can eat away at time that could be used for more enjoyable elements of wedding planning, like looking for the perfect dress.
Digital RSVPs eliminate this time-suck by automatically tracking and updating responses within your guest list, so you can easily access an up-to-date, accurate guest count.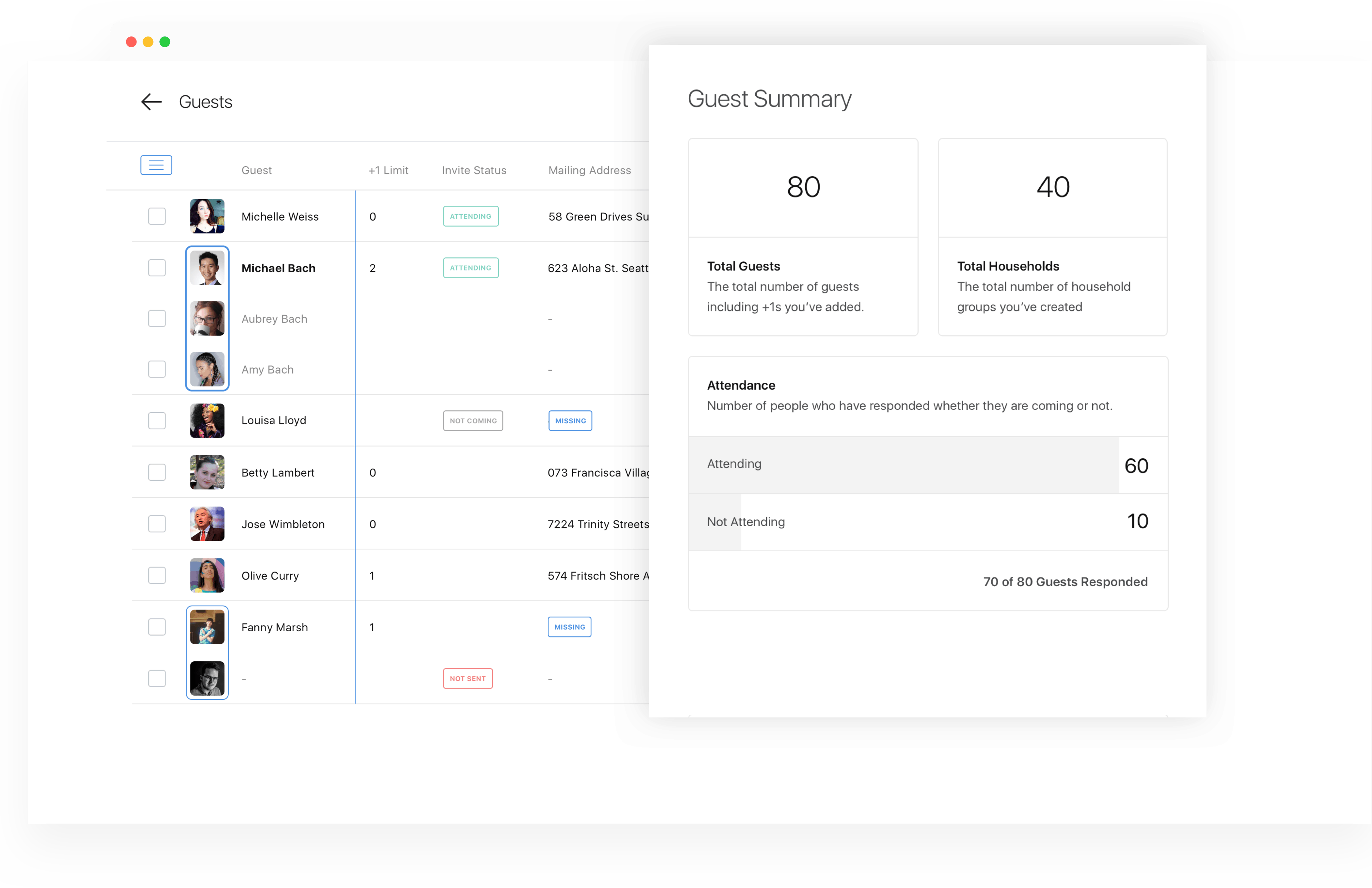 Simplify RSVP collection for all your wedding events.
As many weddings include multiple events – for example, a rehearsal dinner, the wedding itself, or a post-wedding brunch – you'll need to determine which guests can attend each event. Doing this with paper RSVP cards can be a recipe for multiple mix-ups.
Sites like Joy allow you to bypass that potential headache by sending invites for multiple wedding events, and collecting the RSVPs for each wedding event, all in one place.
Ask custom RSVP questions.
RSVPs can be useful for so much more than gathering your guest counts. You can use digital RSVPs to help inform many aspects of wedding planning, such as how large your hotel block needs to be or how many shuttles you may need to transport guests to your wedding.
Go beyond finding out who is attending your big day, and ask questions to gather guests' needs, such as dietary preferences, plus-one details, travel plans, and more, to help you easily plan a wedding that's enjoyable for all. Any couple that has had to individually contact guests to gather this information will tell you this offering is a sanity-saver.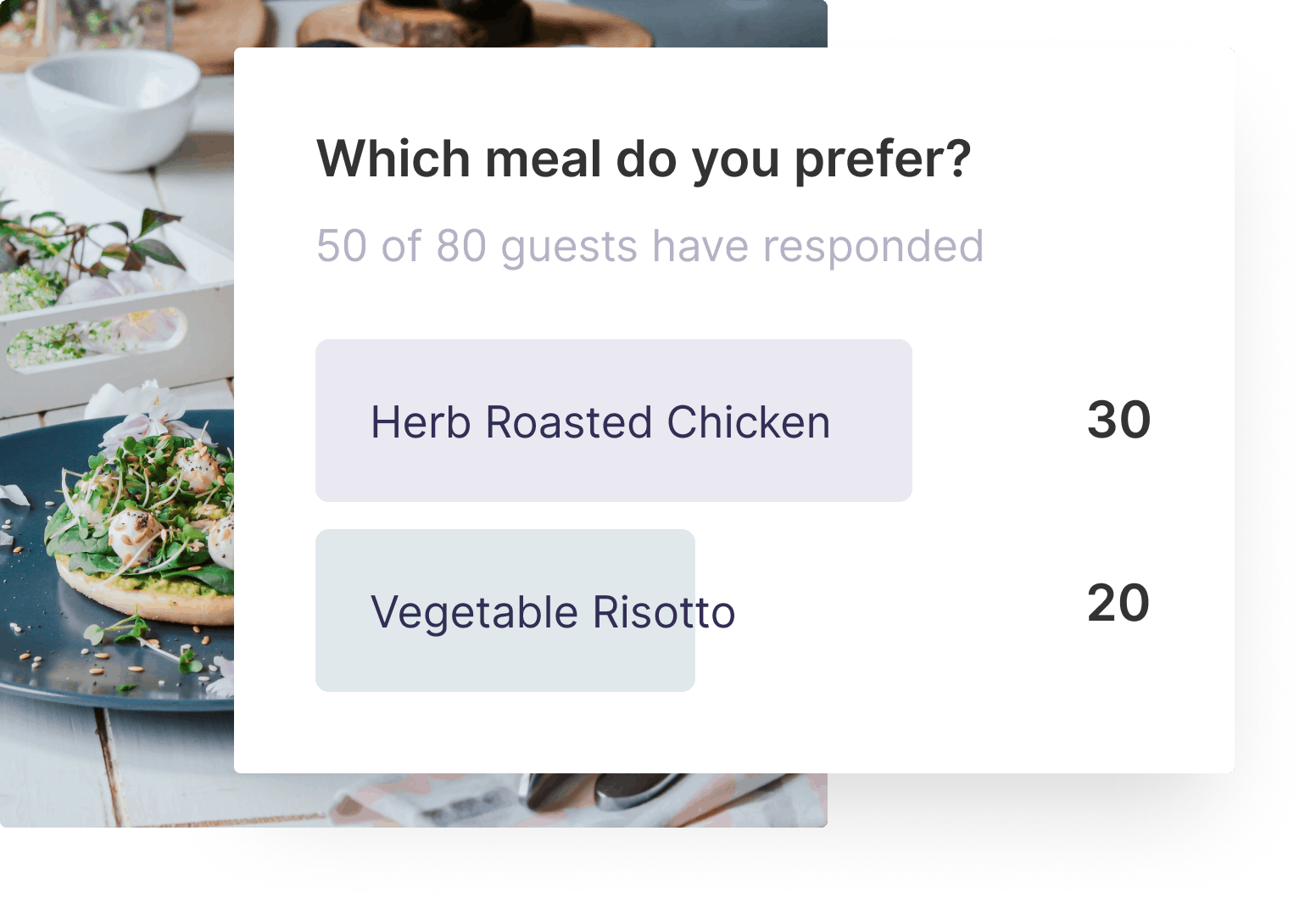 Remind people to RSVP
When people forget to RSVP, you're stuck in limbo, waiting on responses before you can move forward with certain wedding plans. With digital RSVPs, you can easily see within your guest list who hasn't RSVP'd, and send them all an e-card reminder in one fell swoop.
Save money, and the environment
While you wouldn't suspect it, ordering printed RSVP cards, and placing a stamp on each, adds up. Reduce costs by using digital RSVPs, leaving you more funds to put toward special accessories for the big day, sweetening up your honeymoon, or simply saving money.
Digital RSVPs are also a great way to incorporate sustainability into your wedding, by cutting down on paper use. You'll be saving trees, and reducing the carbon emissions that come with each piece of mail.
While so many parts of wedding planning require time and thoughtful attention, RSVPs don't need to be one of them. By going the digital route, you allow the wonders of technology to do much of the hard work for you, giving you more time to spend mulling over those vows, or even better, enjoying time with your fiancé.