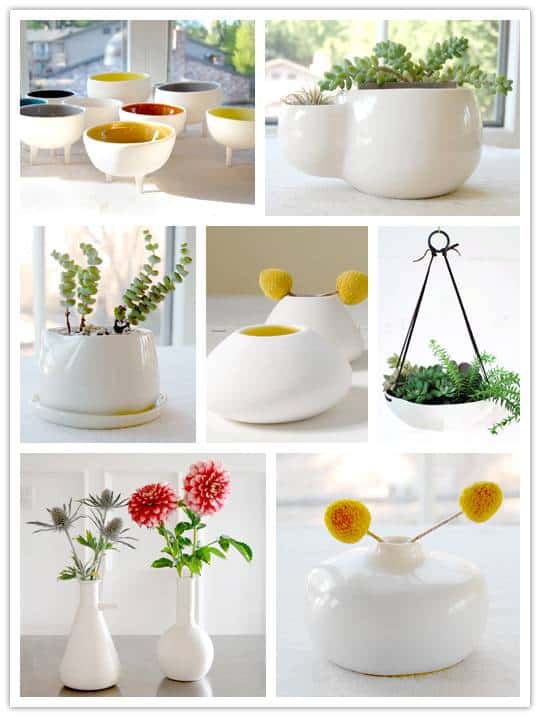 I love Supermarket. It's like an edited Etsy, and I find all kinds of great goodies there. Today's find comes after looking for some props for my ever expanding studio (as I mentioned yesterday) – and I'm starting to think one of my purchases will most likely come from here.
Pigeon Toe Ceramics creates gorgeous ceramic pieces that are modern but also timeless. Their white pieces that often come with a pop of color are totally up my alley (milk glass obsession ring a bell?), and I think they'd be perfect compliments to a contemporary wedding. Each design has its own quirky character that it can lend to your event, but they'd also be awesome bridesmaids gifts, too. Check out their website for more information on the collection, or their Supermarket shop for more pieces.
Images from Pigeon Toe Ceramics.