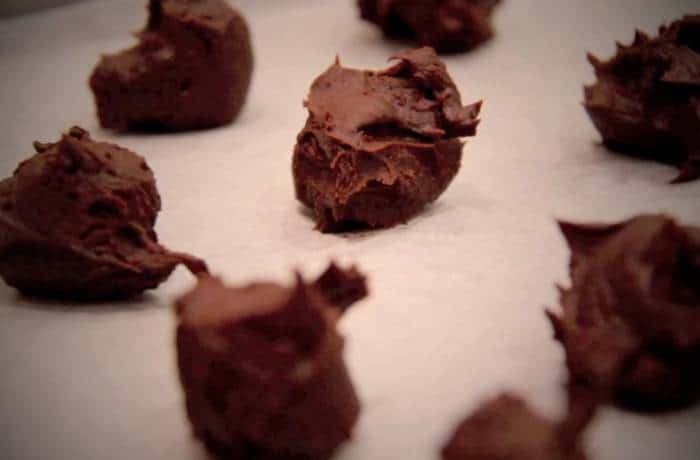 If you love the idea of decadent treats like truffles but don't want to pay the insane prices for them, you'll love this post. You can create your own delicious truffles for a fraction of the price, and delight your guests. Here's how to create them:
2 Cups Semi Sweet Chocolate Chips
1 Cup Heavy Whipping Cream
Unsweetened Cocoa
Crushed Almonds
Start by putting your cream in a sauce pan and heating until it's just boiling. Place the chocolate chips in a large bowl and then pour the cream over them. Allow this to sit for a few minutes until the chocolate chips are melted. Next, you will use a whisk to blend the cream and the chocolate until just mixed together. You don't want to over mix!
Once you have the mixture blended, place it in the fridge and allow it to sit overnight. When you're ready to create the truffles, lay out some wax paper on a cookie sheet. Also, you'll want to get some water boiling in a sauce pan and get a melon baller to scoop out small balls of the chocolate. Roll them in the unsweetened cocoa or the crushed almonds and then place on the wax paper.
Dip your melon baller into the boiling water every 2 or 3 truffles and wipe completely clean with a cloth before continuing to scoop. Refrigerate until they're ready to serve to guests!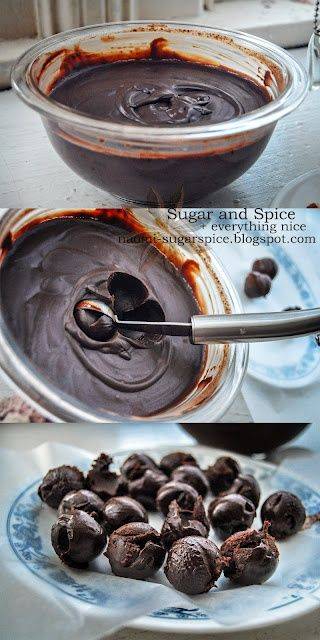 If you're interested in reading the original recipe, it can be found here.