Mini baskets with delicious sweets are timeless choice as wedding favor. They are simply beautiful, inexpensive and easy to make.  These cute and inspiring favors are perfect for an outdoor wedding. Your guests will surely want to keep these adorable DIY baskets!
 You need:
Empty plastic bottle
Craft knife
Hole puncher
Jewelry wire
Crochet lace
Lace fabric
Clean and wash the empty bottle thoroughly. Then, grab a ruler and measure about 2 inches from the bottom of the bottle, mark it. This is where you will cut the bottle. After you cut the part, this will serve as the base of your basket.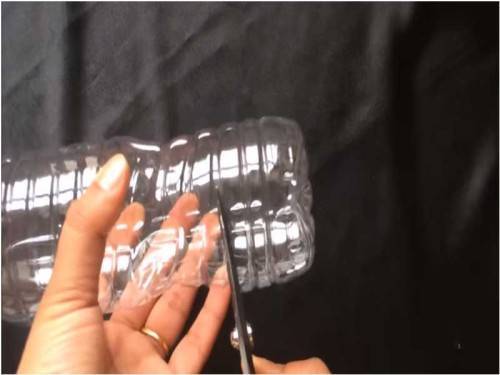 Grab the jewelry wire. Measure how long the wire should be depending on how tall you want your handle to be. Then, cut it. Get a hole puncher and create a hole on both sides of the bottle. This is where you will insert the wire later.
We will use crochet lace to cover the plastic base. Apply glue on the base and then wrap the lace around carefully. If there is excess fabric, use it for the bottom of the base.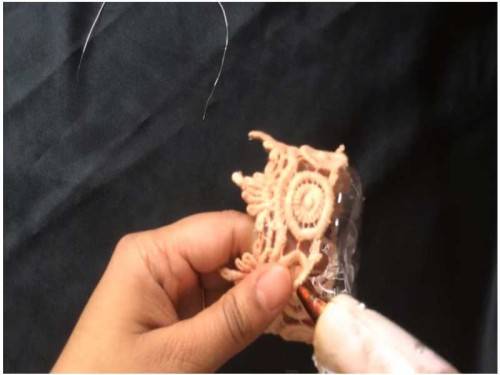 Insert and secure the jewelry wire into the holes of the base. Now, you have a tough handle for your basket. Embellish the handle with a lovely lace full of crystals. Use glue to secure it.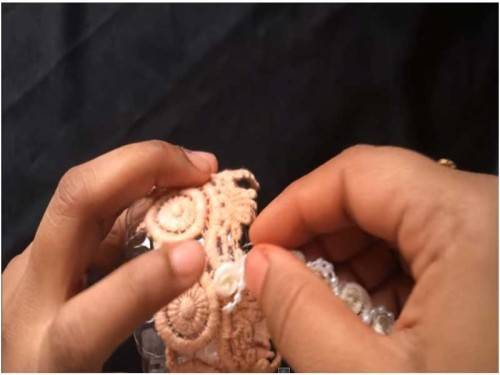 Next, we will have the goodies. Get lace fabric and cut a small piece enough for the sweets. Lay the fabric and place chocolates, cookies or other preferred sweets. Then, bundle up the fabric using a rubber band. Get a ribbon to cover the ugly rubber band. Tie the both ends of the ribbon to create a lovely bow for the bundle.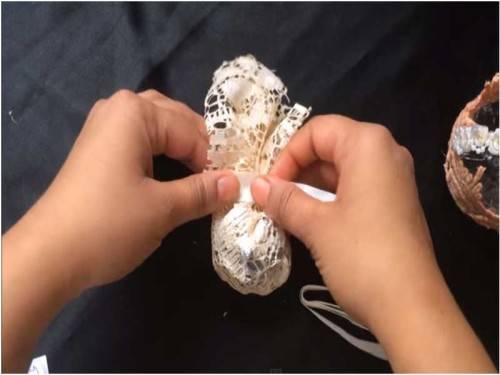 And voila! A mini basket adorned with charming lace fabric along with heavenly sweets as wedding favor your guests will surely be excited to bring home.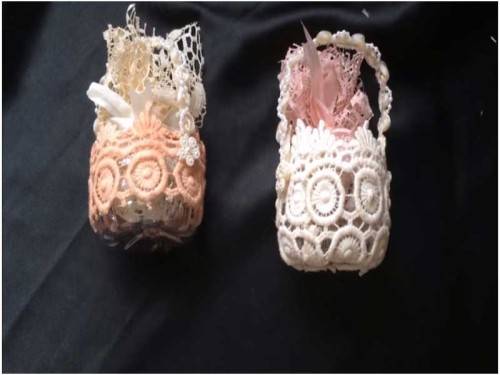 Watch How it is Done