A timeless classic with a country vibe was Lindsey and Rob's idea of a perfect wedding. I loved the juxtaposition of how the city attire went with the country scenery and the country accents to the formal setting.
Click image to enlarge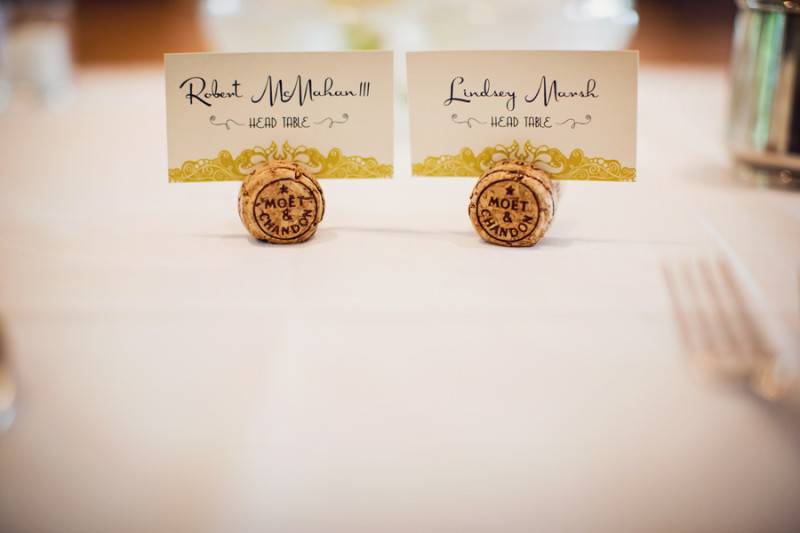 1

Like. Click to Vote
>
Who would've thought both would go along just fine. Anyone who is torn between elegance and wanting a DIY wedding could learn a thing or two. The classic ballroom accented with popping soda colours and the vintage bottles, and let's not forget the colourful DIY Mexican taco treat bar. It doesn't get any more DIY than that.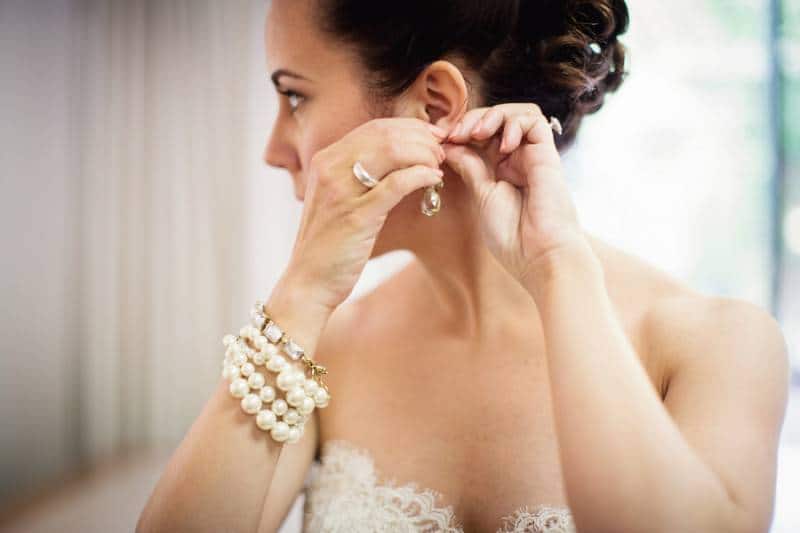 What is your story as a couple, how did you meet & fall in love?
Rob and I actually met at work. I played strictly by the book when it came to spending time with my team outside of work. So, it took about 8 months until Rob and I were actually unintentionally set up by a mutual friend. It was about 3 months of the two of us spending time watching basketball in the summer at my favorite sports bar, before I finally let him take me out on a real date. From then, I was completely head over heels. 1 month later, we moved in together, and 6 months after that, we broke the news to our parents that we would be leaving Phoenix for Chicago in the spring. After a crazy St. Patrick's Day weekend in the 'Windy City', we settled on an amazing apartment in Lincoln Park, where we still live today.
What makes the two of you a perfect match?
We are a perfect balance for each other. We are passionate for one another, and find moments of kindness and generosity for each other whenever we can
How did he (or you) propose?
It was a random Wednesday night last June. I was exhausted after a long day at work, but Rob was insistent on going out to dinner. Afterwards, he took me to the beach by our house for just a quiet night with the two of us. It had rained earlier that day, so we were the only people by the water. He put out a blanket, and asked me to hold a bottle of champagne. When I looked at it and realized that it was a bottle of Dom Perignon, he had already pulled out the engagement ring and asked if I would hold on to that too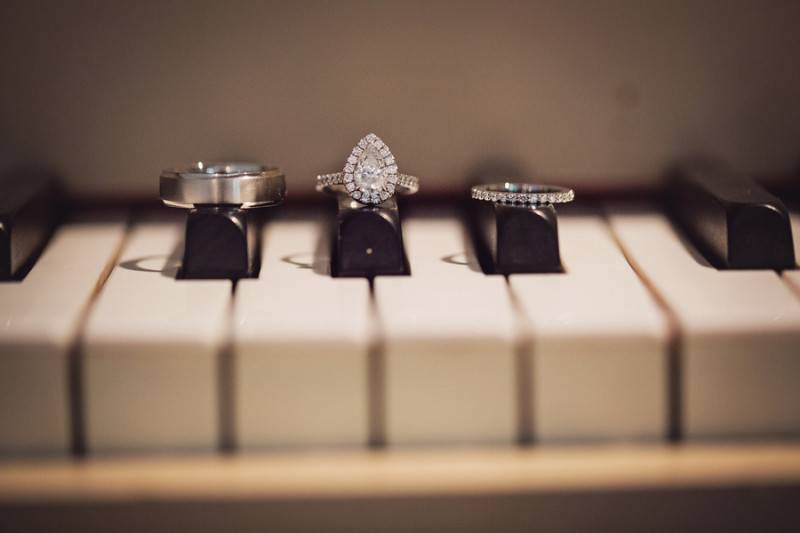 How long was the planning process? Did you think it was enough time?
The entire planning process was about 13 months. I felt that it was more than enough time.
What was the best advice you received when you were planning your wedding?
The best advice we received was actually from one of Rob's uncles. We called our families the night we were engaged, and he said to both of us, that we needed to remember that no matter what, our wedding day was about us and no one else. Do not stress about what anyone else has to say about it, because it is not about them.
What tips & tricks (can we use "hacks"?) can you share future brides that you yourself have learned during and after your wedding?
Before you start planning, decide just a few things that are extremely important to you. For us, we reflected on previous weddings we attended and what we actually remembered. Both of us decided that the food, the music and our photographer was what we wanted to put most of our money into.
Where did you save the most money?
We saved the most money with our invitations. I found an amazing vendor called the Funky Olive on Etsy. The owner there was based in Santa Fe, NM and did an amazing job for so much less that we were finding at companies like Paper Source or Papayrus. We also saved money on decorations. We kept our centrepieces limited to simple hydrangea and white rose bouquets, and a lot of cylinder candles and votive to make the space feel more romantic at night.
What was the biggest expense?
Our largest expense was definitely the reception. We spent the most money around all of the food and open bar throughout the entire event.
How many guests were invited in your wedding and what was the final guest count?
Our guest list was around 170, and our final guest count was 132.
What songs did you use during the ceremony?
We had a local Chicago band, Blue Water King's, play at our wedding. They were amazing! We had a duet of a violin and cello player. They performed classical pieces such as:
Bridal Chorus from "Lohengrin" – R. Wagner
Wedding March from "Midsummer" – F. Mendelssohn
Trumpet Voluntary – J. Clark
Winter (slow movement) – Vivaldi
Rigaudon – Campra
Where did you go on your honeymoon?
We spent 9 days in the Virgin Islands. We stayed at the Riz Carlton in St. Thomas, and island hopped over to St. John for 2 days as well.
Do you have advice for couples still in the planning process?
Advice for the recently engaged: Figure out what is important to you. In my opinion, guests don't normally remember what the centerpieces looked like, or what the favors on the tables were. They remember if the food was great, if the music was great, and if they danced the night away. Lastly, find a photographer that you connect with as a couple. Because that person will work their tail off for you to help capture the memories that you will share for a lifetime. Cheryl Clark with La Bella Vita Photography out of Phoenix, AZ was the best choice we made through the whole planning process.
What inspired the wedding day outfits?
My dress was a Lazaro ball gown, and was definitely not what I thought I would end up with. When I was trying on wedding dresses, I thought I would end up with something more like a mermaid or a fit-and-flare. But it was the last dress I tried on (tried on something outside of the box), and as soon as I walked out of the dressing room, I knew that was it. Rob's tuxedo was a Yves Saint Laurent.
What was your favorite part of the day?
My favorite part of the day was definitely our ceremony. Rob's Uncle John was our officiant. It was so personalized and so perfect. We shared our own vows….it was short and sweet, exactly what we wanted.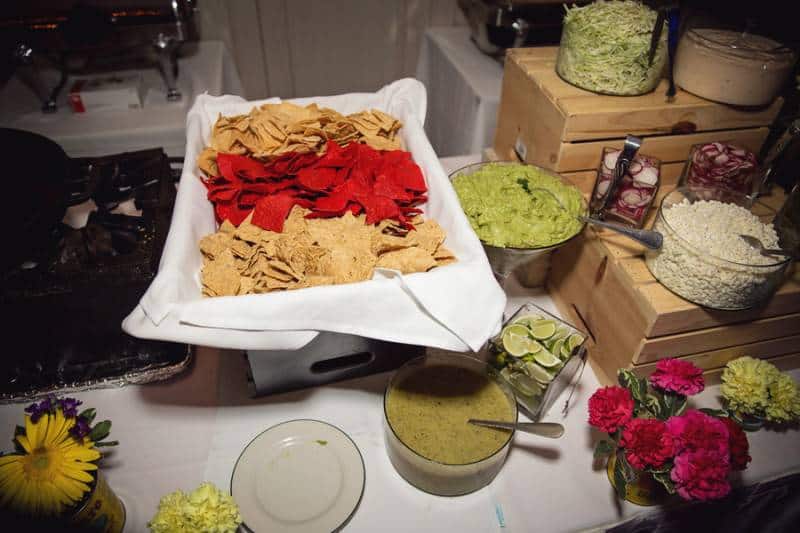 What were the highlights from the ceremony & reception?
The highlight from the reception besides the traditional ones, had to be our menu. During our cocktail hour, we had mini kobe beef sliders, jumbo shrimp cocktail, crap cakes and tuna poke in a mini waffle cone. At dinner, we had a chopped salad to start, then a duo of Chilean Sea Bass and a petit filet, dauphinoise potatoes and grilled asparagus. For dessert, because neither of us are really cake people, we had 10 different desserts that were passed as appetizers while everyone was dancing. (Chocolate dipped Oreos, cake pops, s'mores bars, brownie bites, chocolate chip cookies over a shot of milk just to name a few) Then when our guests danced off most of their meal, we had a made to order taco bar with traditional Mexican sodas and mini margaritas.
What part of the ceremonies do you think was the most memorable for you? (& your guests?)
During the ceremony, the most memorable (or at least what we hear about the most) was when Rob shared his vows. He got a little emotional, which is a side not everyone gets to see. And the menu was definitely the second thing we hear about the most.
VENDORS
Photographer: La Bella Vita Photography