While recent trending wedding colors have been shades of mustard and gray, gold and pink and purple, something has to be said for a pure, country blue. This is a beautiful color and it works well with a variety of accent colors. If you love the thoughts of country blue as your wedding color, take a look at these ideas and gain some inspiration.
Country blue paired with a pale teal and periwinkle is absolutely beautiful. This palette works so well together because each color is light and muted, for a fresh look that isn't overpowering in any way.
This country blue is paired with a spring green color that is unbelievably fresh and stunning. Beautiful light green bridesmaids' dresses compliment the bride's ivory dress and the overall look is very spring-like.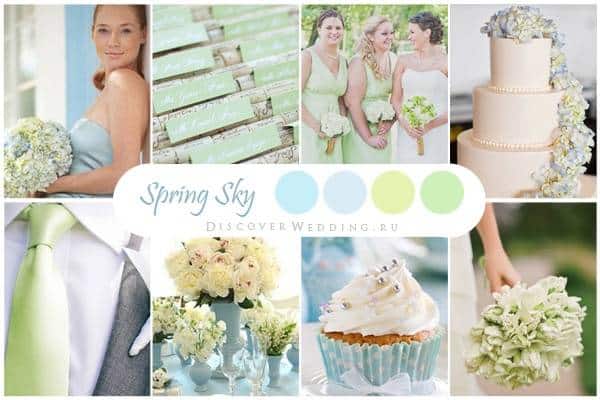 For something a little more vibrant, this palette pairs country blue with vivid yellow, turquoise and green. The jewel colors go so well together, and the result is a splash of colors that delights the senses.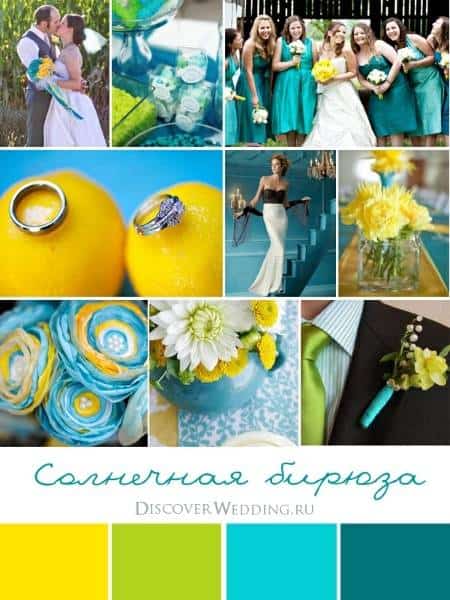 Here, different shades of blue are used that give this wedding color palette a very vintage feel. Dark, regal blues perfectly contrast with the lighter country blue colors and the cake brings all of those colors together.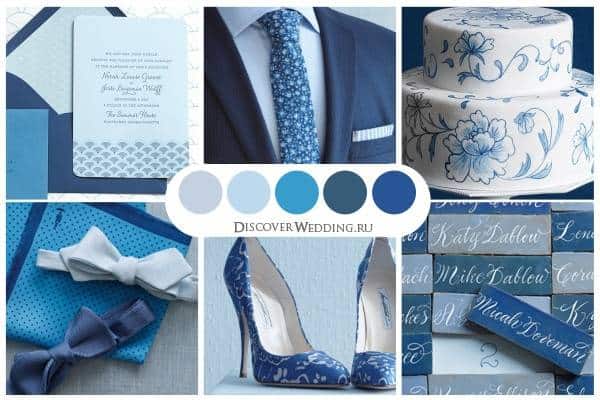 This fresh, frosty look is obtained by combining country blue with gray, baby blue and silver. A brooch bouquet adds a little bling to the look and muted tones keep this palette pleasing to the eye.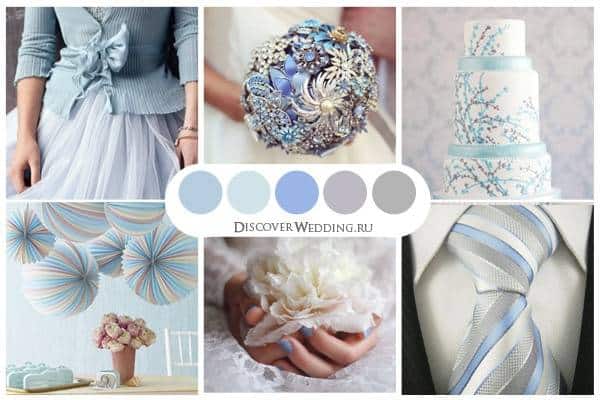 Use these ideas to help you determine how to incorporate country blue into your wedding palette.