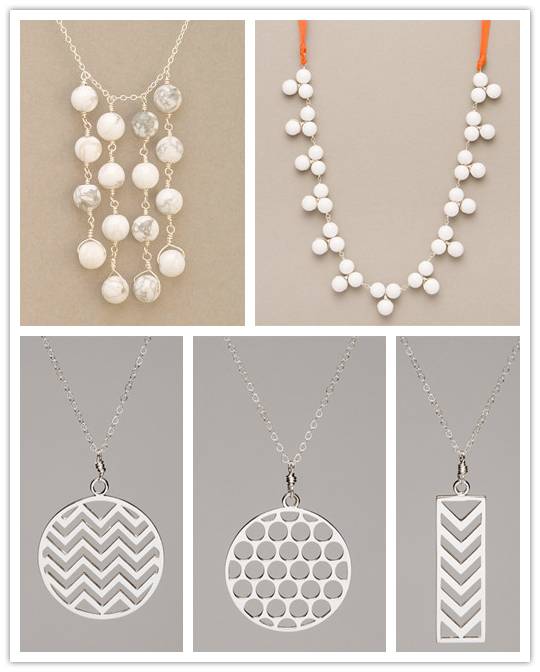 When a friend of mine emailed me about Jess LC Jewelry last week, I was really excited about the line's graphic modern style. Then I saw a feature on it when Utterly Engaged launched, and I realized maybe the company was coincidentally following me around for a purpose and – what the heck – I should probably mention it since I like it so darn much!
I think they make great bridesmaids' gifts and even contemporary bridal jewelry – I mean, the Astor Ribbon Necklace is just a stunner – but could also be used over and over again with countless other outfits without looking as if it was "too much". The Division and Astor collections are far and away my favorite, but I highly recommend you head on over to the Jess LC Jewelry website to take a look at the rest of the line – it's not to be missed!
Images from Jess LC Jewelry.