It's a fresh and tangy styled inspiration for today's blog post. If you love bright colors and a backyard setting then this styled shoot will help you plan your dream wedding. The use of colorful buntings, umbrellas, and table runners gave the setting a whole lot of character. The gallery will surely wake and make your eyes pop! Good luck ladies and kudos to this brilliant team. Read more to know how they managed to pull off this citrus-infused inspiration.
Click image to enlarge
Like. Click to Vote
>
The Theme:
The citrus-inspired shoot was created to bring something unique and modern to the wedding scene. We wanted it to be bright, fresh, and full of color. So many inspiration concepts stay close to a particular color scheme and style, and we wanted something entirely different. We want to inspire brides to step out the box and find a style that completely fits their personalities.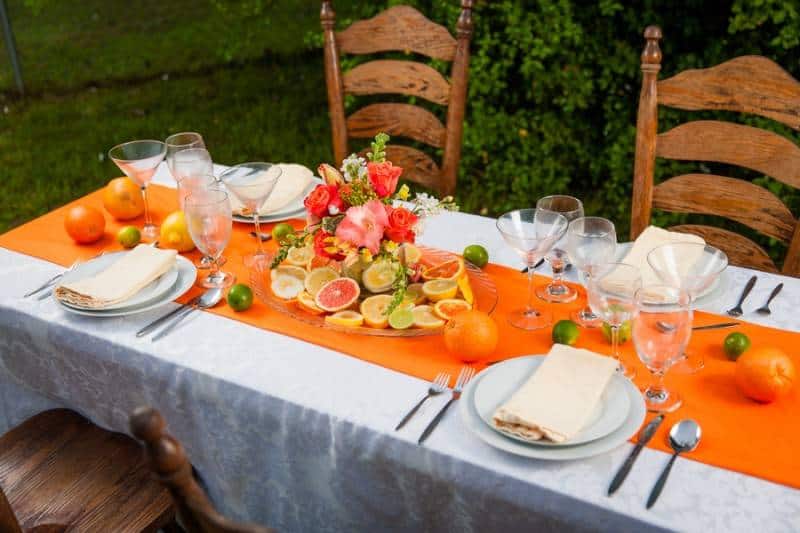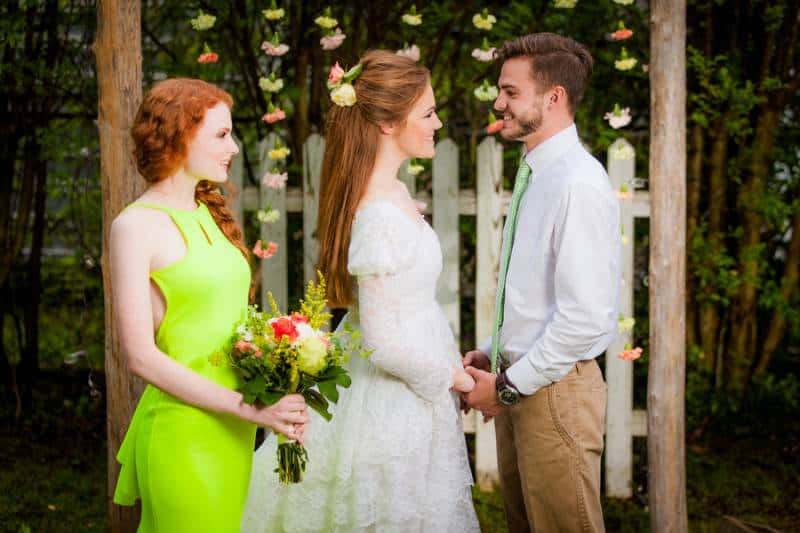 The Challenges We Faced:
One of the difficult parts of this shoot was dealing with our southern spring weather! It often means a rainy afternoon, and this day was no exception. With a soggy ground and good old southern humidity, the bright colors brought sunshine to an otherwise very gray day. The weather allowed us to use a different approach to lighting, which enhanced the modern, edgy feel of our shoot. It also lent to some of our favorite "in the rain" shots with the umbrellas. You can't always escape the rain, so we wanted to show how you can turn it into something beautiful. The theme was super fun and made it easy to find fun items to incorporate. Everything involving lemons and oranges and grapefruit-toned accessories was embraced!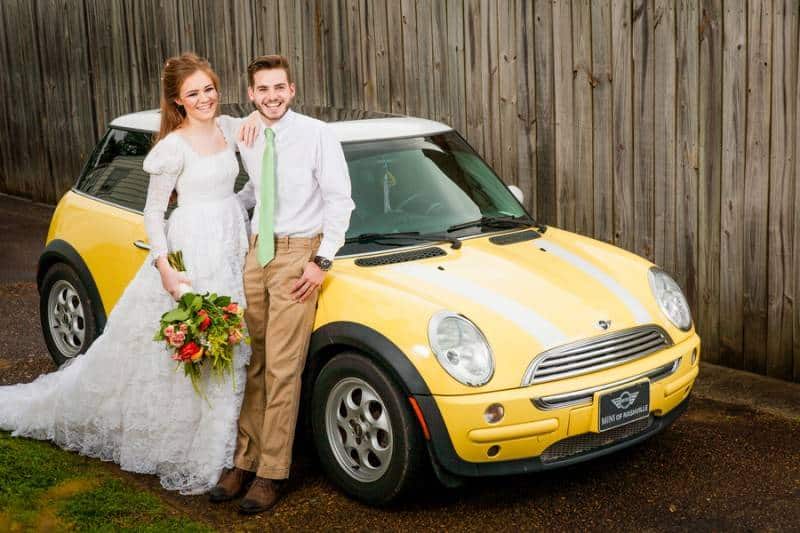 The Decors and Details:
Corrie Spearing with 333 Designs was the mastermind behind the styling. She began with the citrus concept and expanded it with other bright accessories – such as the flip flop favors, Gigi's cupcakes, and colorful umbrellas to combat the threatening rain.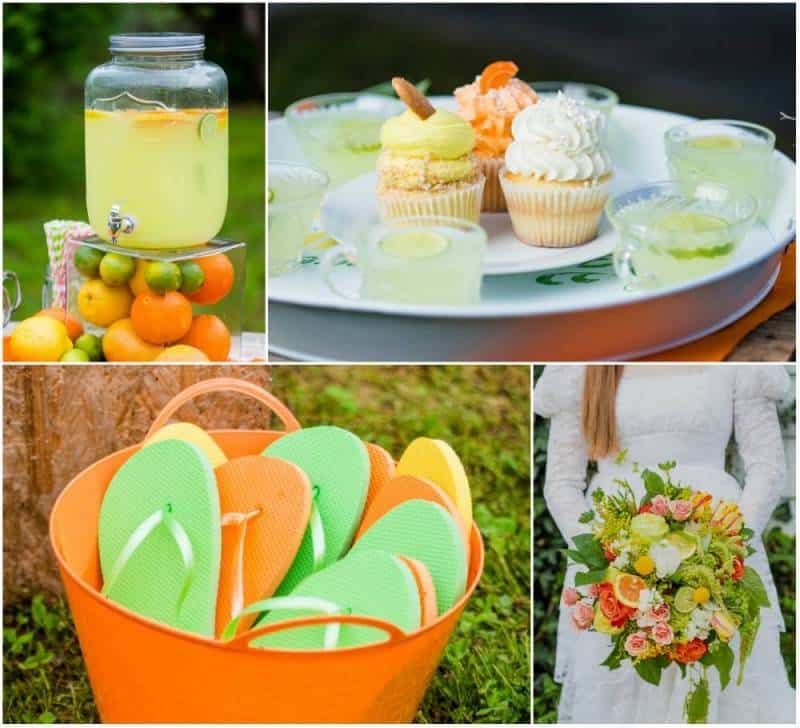 More About This Styled Shoot:
I would choose this citrus theme because it is fresh, bright and unique. It offers a big pop of color in a sea of pastels and peonies. It shows the world that our love is vivid and colorful. It might not be perfect, but we embrace the adventures along the way.
A couple who embraces fun and happiness and enjoys life to the fullest would be attracted to this theme. They are ready to face their future together, and to fill the adventures with pops of color and sunshine.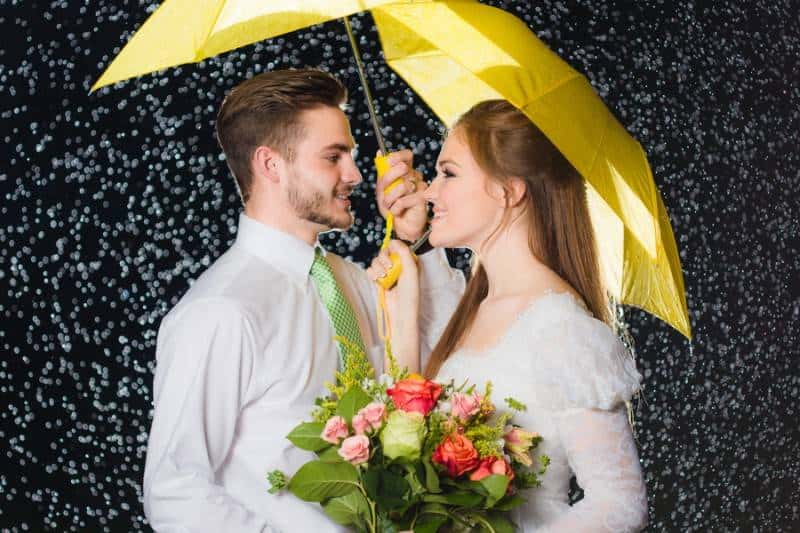 VENDORS
Photographer: Joel and Amber Wedding Photography
Event Designer: 333 Designs
Beauty: Nancy Finnegan mua