A celestial theme for a wedding is what today most of the couple's are opting for. If you think your love was written in stars or if you read horoscope religiously, you must go for a celestial themed wedding. Therefore here are some celestial wedding ideas for you.
If you think "You want the Moon", if you checked star signs for your compatibility, then you must include some magical, celestial and mystical things to bring in that sort of vibe to your wedding. Use things like glittering, starlike lighting, designs that shows your and your partner's zodiac signs or a moody and dark pallete.
A moon and a dark starry night sky are the best components for your celestial wedding.
Celestial wedding ideas from moonlit dancefloors to milky way patterns are all fond to bring in that vibe and takes your wedding to a next level. Decorate your tables with blue linens with hues of a hazy summer night. To design a constellation install hanging lights in your tents.
Make escort cards of a half moon shaped papers or arrange tables of your guests with their zodiac signs. To include the theme in your fashion wear star filled wedding dress. Keep reading to know 25 celestial wedding idea that aren't of this world.
Invitation Suite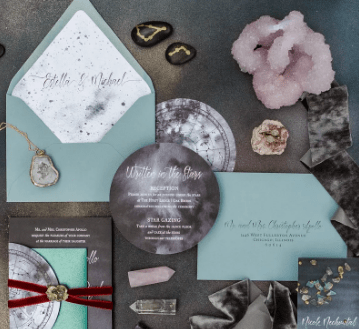 This above invitation suite includes a complete lunar artistic work that will make the perfect impression on your guests about your wedding.
Celestial Chargers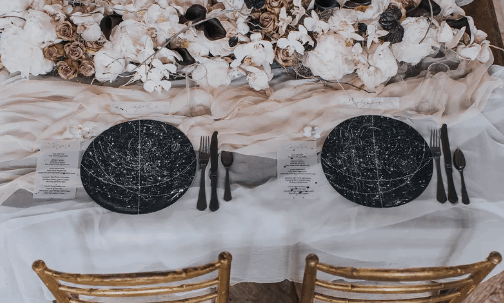 You must use these celestial chargers on your dinning that displays the constellation.
An Edgy Leather Jacket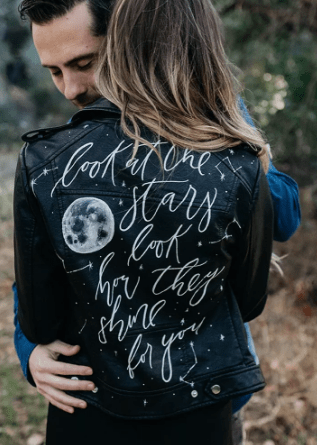 A edgy leather jacket that displays romantic lyrics with a celestial setting is a great way to incorporate a celestial vibe to your wedding.
Take Inspo from Game of Thrones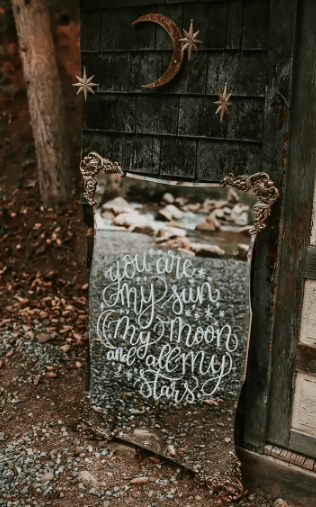 Take inspiration from game of thrones if you or your partner are a big fan of this show. Surely everyone will love these lines of starry saying.
Decorate Your Chairs
Use these romantic dreamy chairs in your wedding that are actually inspired by the galaxy.
Make Your Cake Out of this World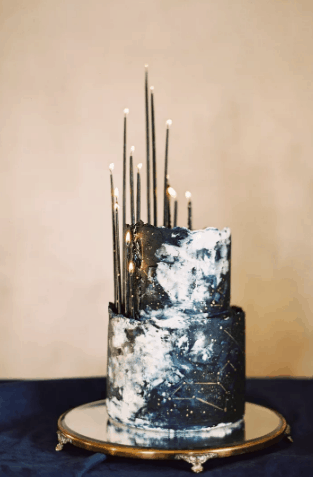 A cake with a constellation like frosting and a dark hue will surely represent a dark starry night with some constellations.
Make the Moon Part of Your Backdrop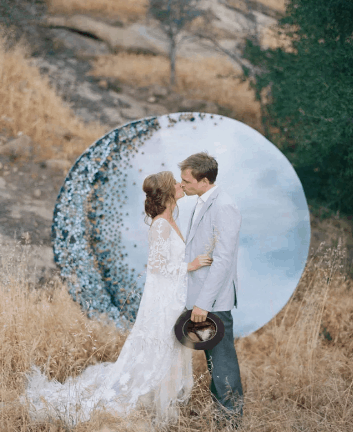 Moon being your backdrop is so dreamy and unique and is most asked installation for celestial themed weddings. Install a moon for your backdrop and see how guests Instagram all the photos they click around this backdrop.
Magical Table Numbers
Such celestial table numbers add a magical and mystical vibe to your wedding.
Make Your Guest Book Star-Crossed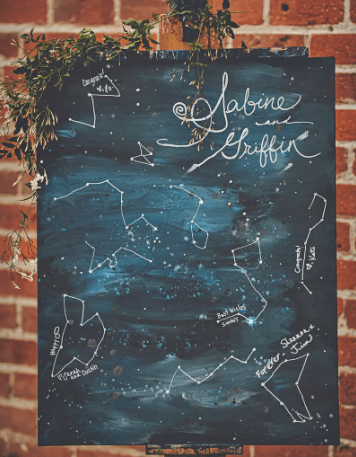 This couple thought very uniquely, they replaced the traditional guests book with a painted canvas with constellations on it where guests can sign or write their initials.
Scatter Your Veil With Stars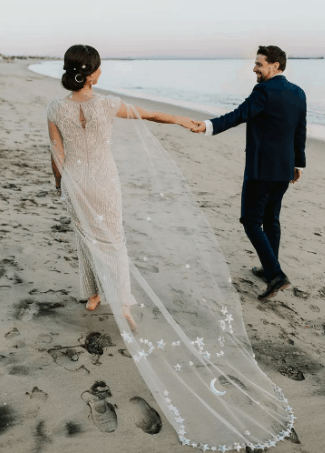 Look how amazing this flowing cape looks like that displays scattered stars.
Starry Shoes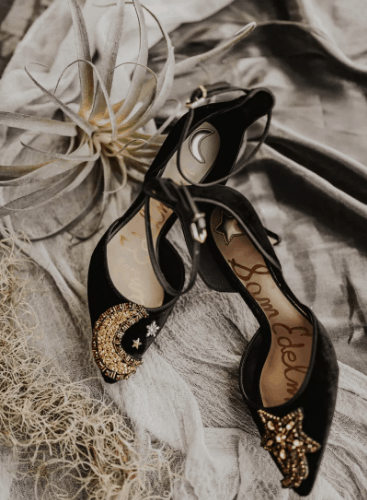 Wear such celestial shoes for your dance under a starry night sky.
Sky Blue Bridesmaids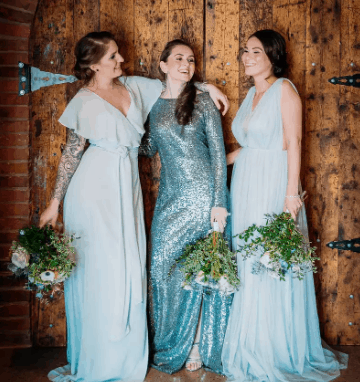 Make your bridesmaids to wear dresses in tones of blue and your maid of honor can wear a gown with a touch of glitter.
Celestial Treats
Instead of serving your guests with cake try serving them with treats similar to your wedding theme like the one above that has painted constellation.
Say It With Stars in the Table Linens
Arrange table linens in various shades of purple and blue to match the starry night sky.
Make Your Ceremony Backdrop Out of this World
This galaxy inspired ceremony backdrop made with hues of gold and blue swirling's is a dream for many couple's. It is very positive and stands out to be like it's not from this world.
String Lights Add Sparkle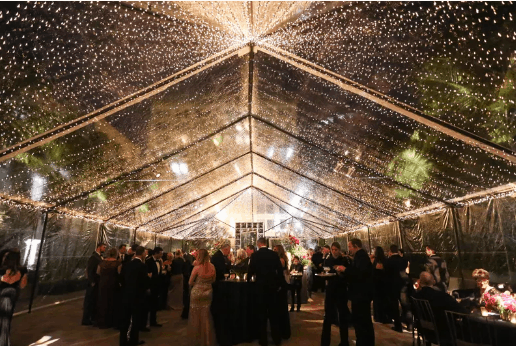 Using a huge number of string lights hanging in the tent, this couple managed to create a scene that complements night time sky.
Rock it in Fashion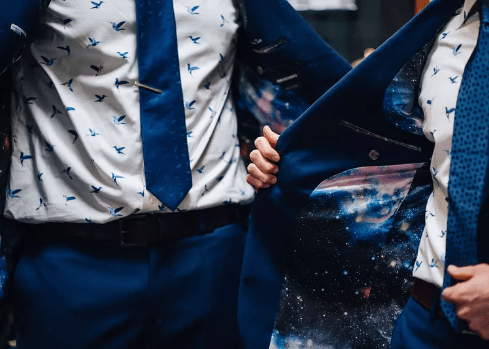 Keep your wedding outfits according to the theme. Like these suits of the grooms that have a galaxy printed inside that makes them look better by matching with the theme.
Add Stars to Your Tables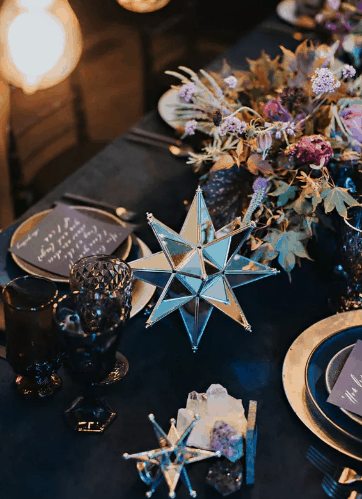 Adding bright stars of blue hues with dark linens is always a great combination.
Crescent Moons Everywhere
Use such crescent moons to calligraph them with guests table assignments. These are reflective as well as attractive.
Install Something Artsy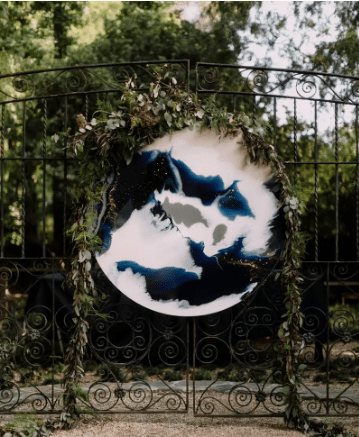 Add something artistic at the backdrop where you are gonna exchange vows. Look at this starry and planetary installation that features hues of blue and gold.
When in Doubt: Cake Toppers
To define your theme in your cake add this moon shaped cake topper made of gold that completes your celestial wedding cake.
Say it In Song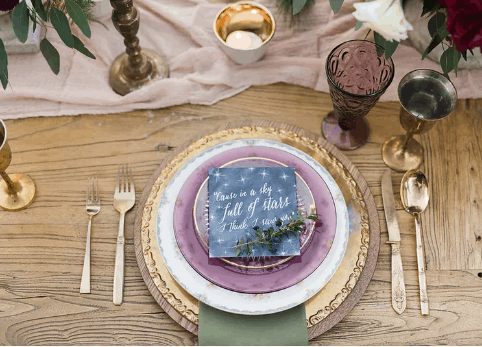 You must set up a table setting that says lyrics of a romantic song that will match your theme and add a romantic vibe to your wedding.
Make it Trendy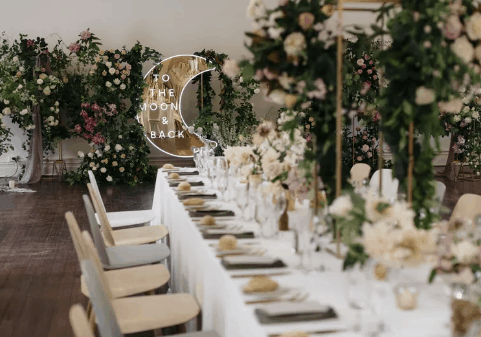 Don't forget to add something trendy like this neon sign that you can add with a celestial or romantic saying.
Spell it Out in Stars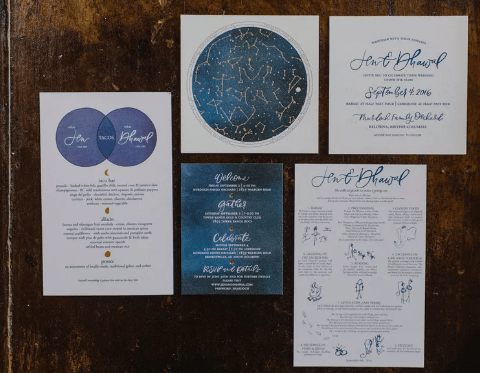 If you think your love was written in stars then you must surely display that in your invitations also.
Name Tables After Constellations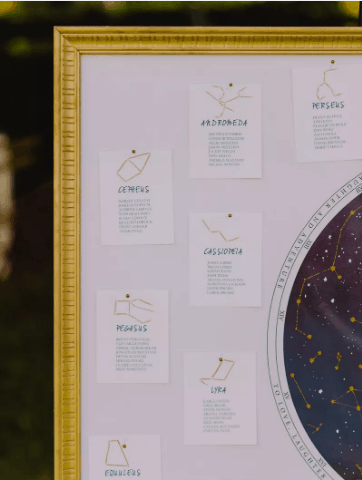 Replace using table numbers with constellation names. It's a unique way and an attractive one too.