Another day, another exceptional masterpiece! But wait! I have to give you fair warning, the details that you are about to see will certainly inspire you through a certain perfection of planning and experimentation with different colors and designs that makes wedding planning into an art form! Donny Tidmore's sense of decorating style lies somewhere between Cathedral of Junk and Uncommon Objects that make Casa Rio de Colores pretty much the perfect reception. Seriously, the place is amazing and the wedding was one of a kind! It really doesn't require much additional decoration, as the place itself is almost one big decoration. This is definitely a perfect inspiration if you're planning on experimenting with your wedding with creative vendors. Just take a look at these lovely photos by Donny Tidmore Photography and see it for yourself!
We're All About the Details!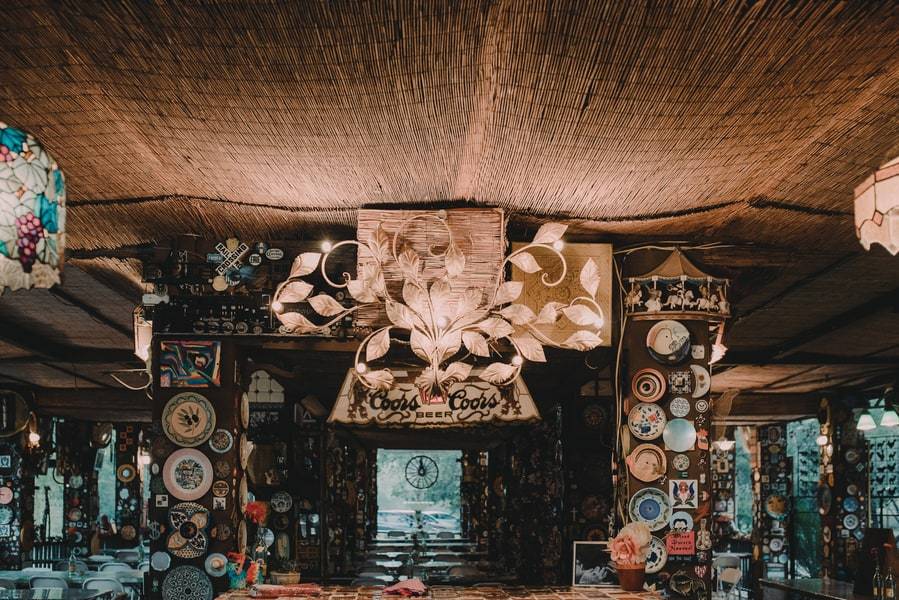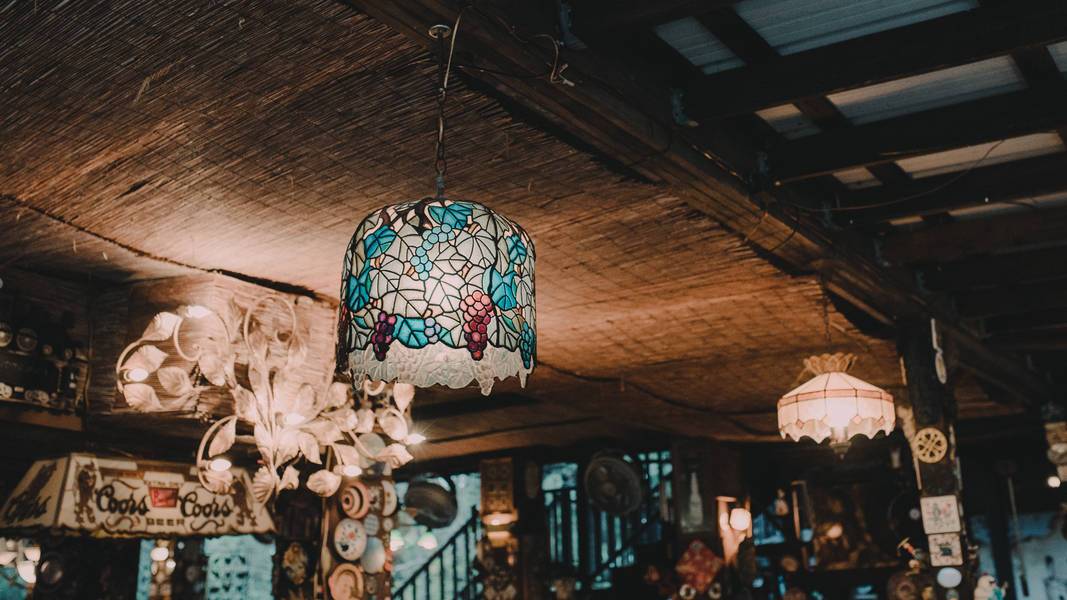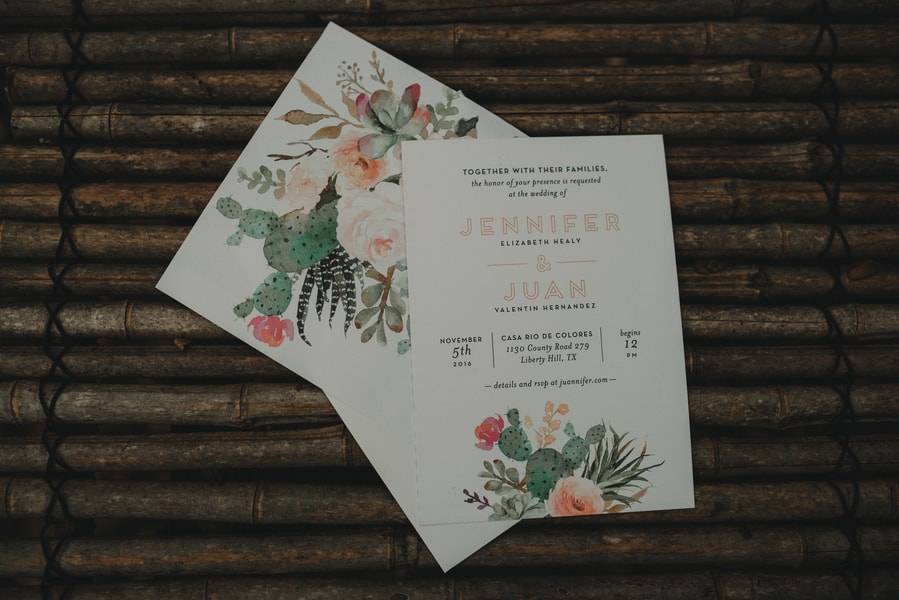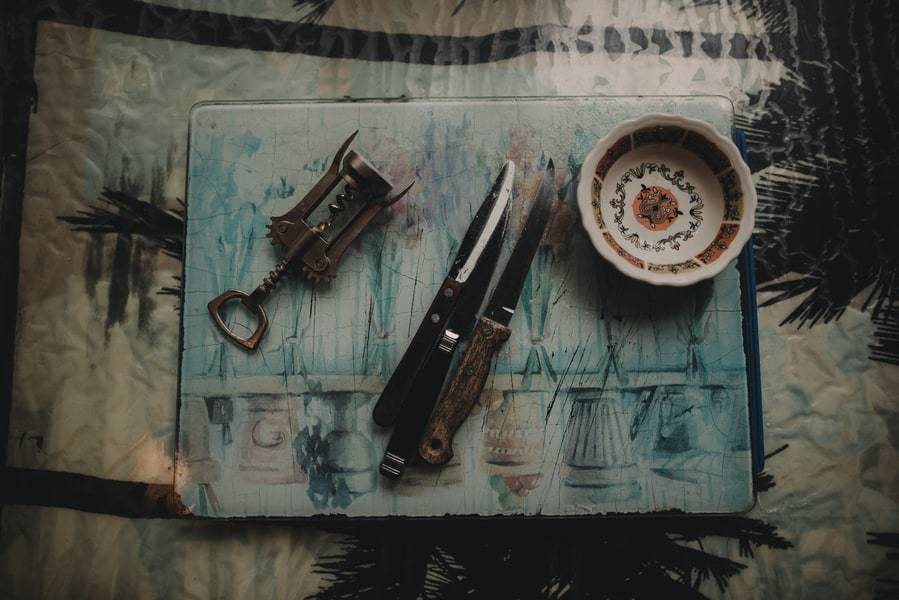 The Casa Rio de Colores
This wedding was celebrated at a fantastically eclectic venue outside of Austin. The couple wanted their closest friends and family to enjoy themselves and feel comfortable. It may not be super traditional to have a lunch wedding with piñatas, but it was perfect!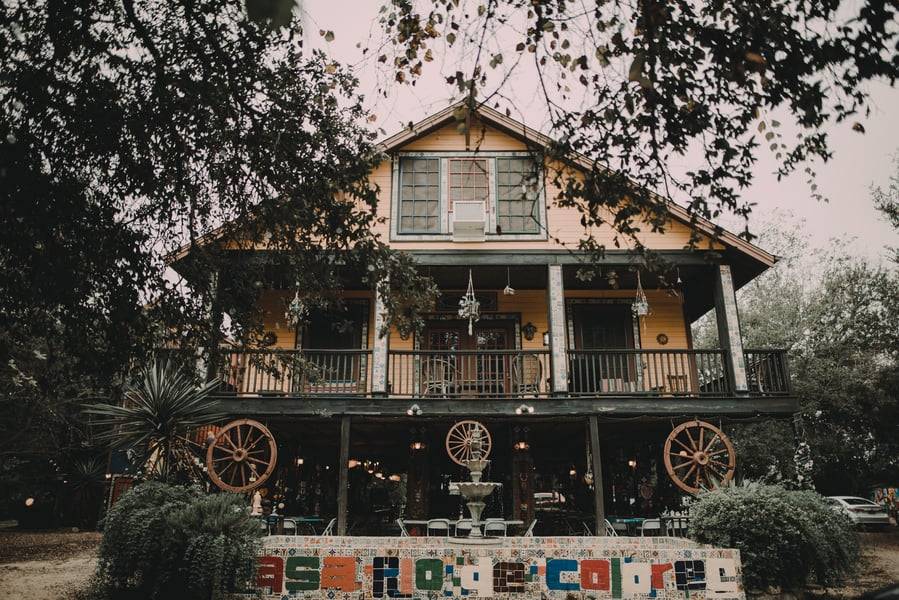 The Couple
Jennifer and Juan got married amid this antique collectors dream on a rainy November day. The rain chased their ceremony from a prime spot along the San Gabriel River into a covered area at the venue. Through the rain and changing of plans their spirits never faltered. These two were just ready to say their heartfelt vows, and pledge to spend the rest of their lives together, and we couldn't be happier for them!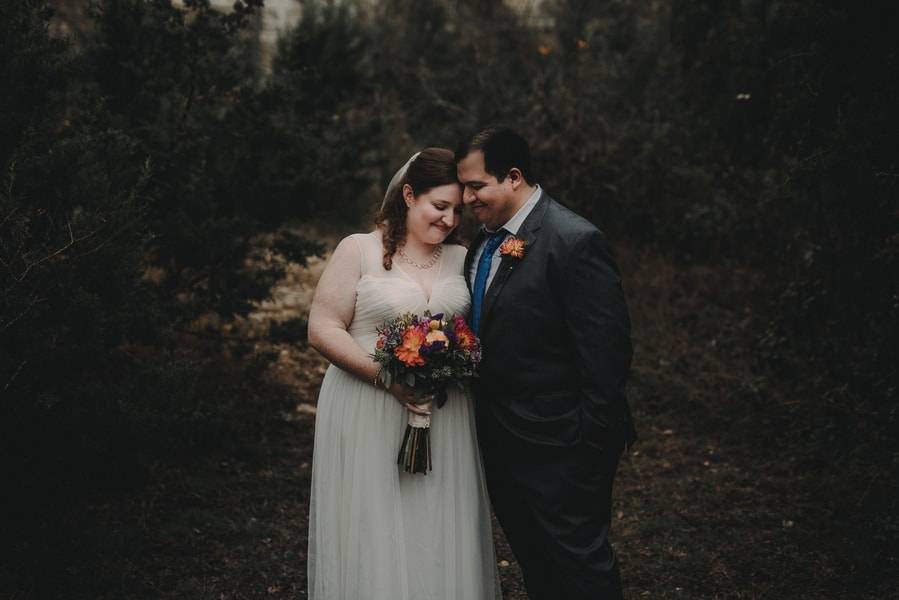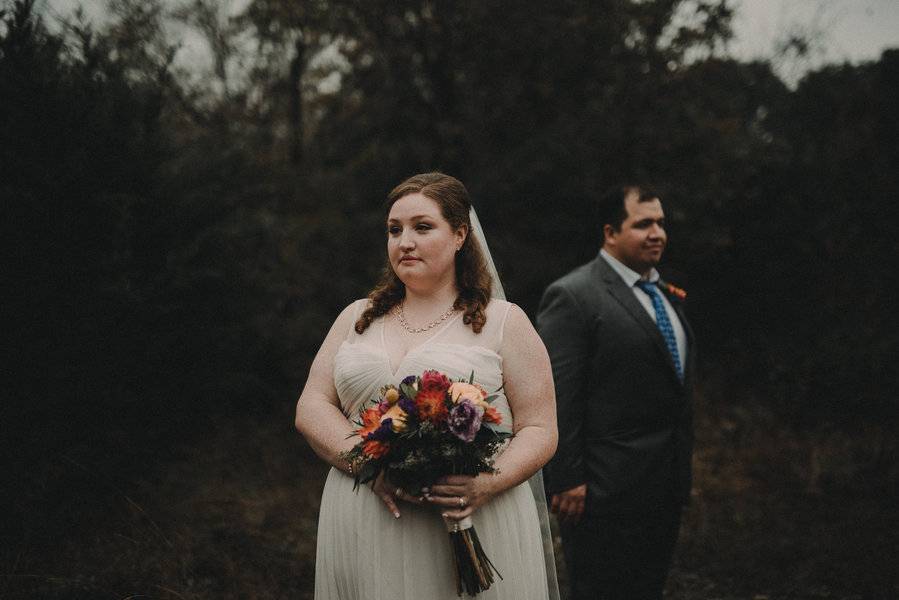 The Décor
The table centerpieces were dishes of Mexican candies, empty bottles of Topo Chico serving as vases for long stemmed chrysanthemums, and miniature piñatas. Jennifer and Juan are VERY into live music and displayed one of their engagement photos in a frame surrounded by concert tickets.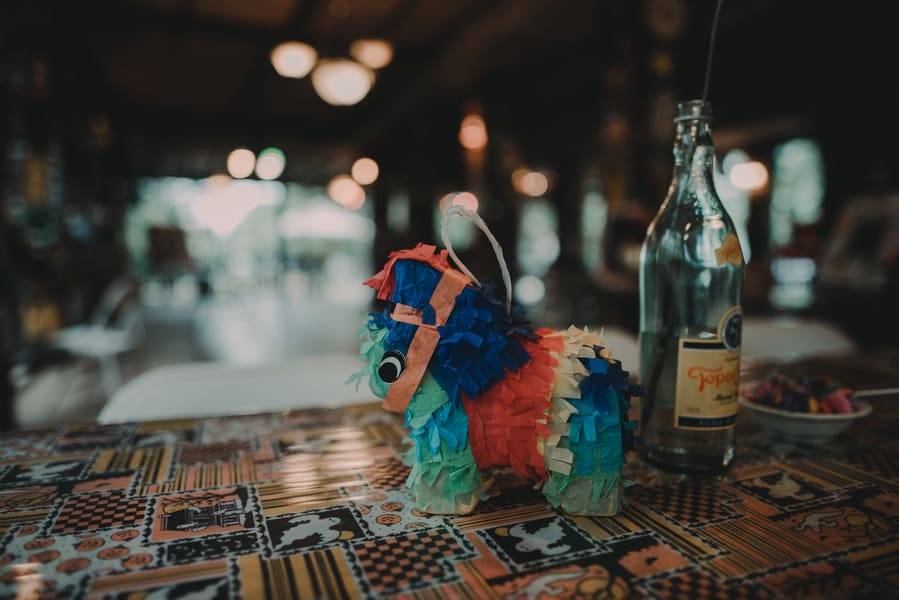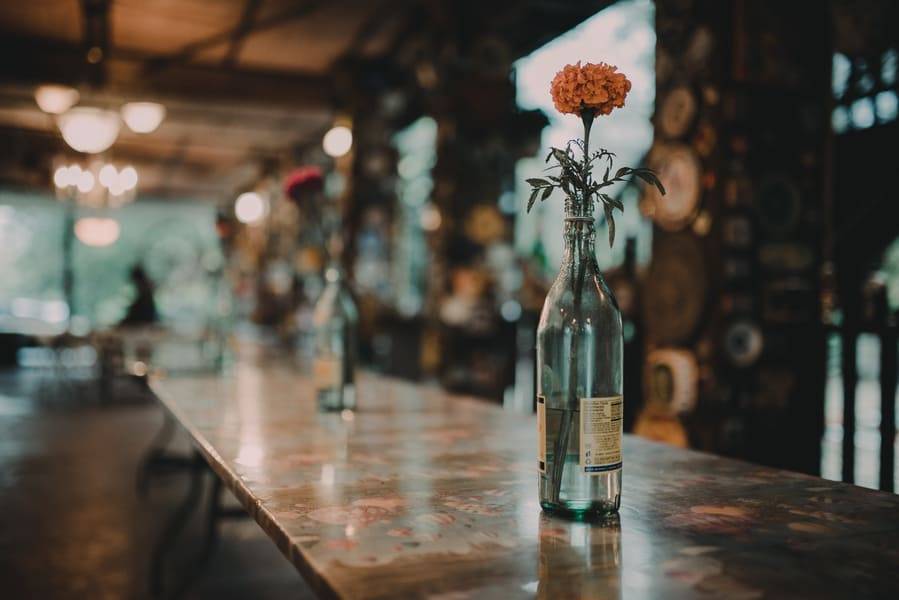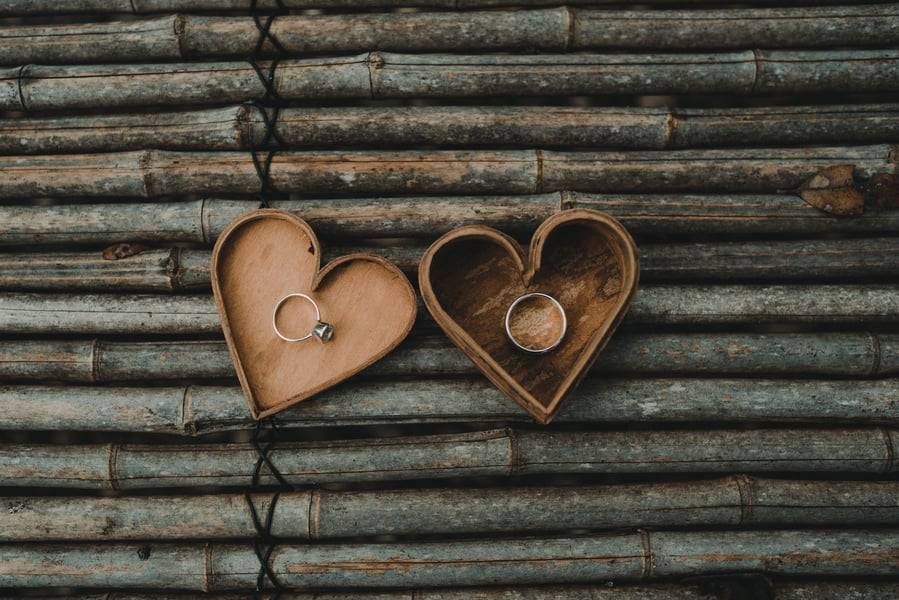 The Ceremony
The ceremony was moved into a covered patio area after a small patch of rain moved over the area right at ceremony time. It was not the ideal situation but everyone involved went with the flow and didn't let that get in the way of a day filled with joy and love.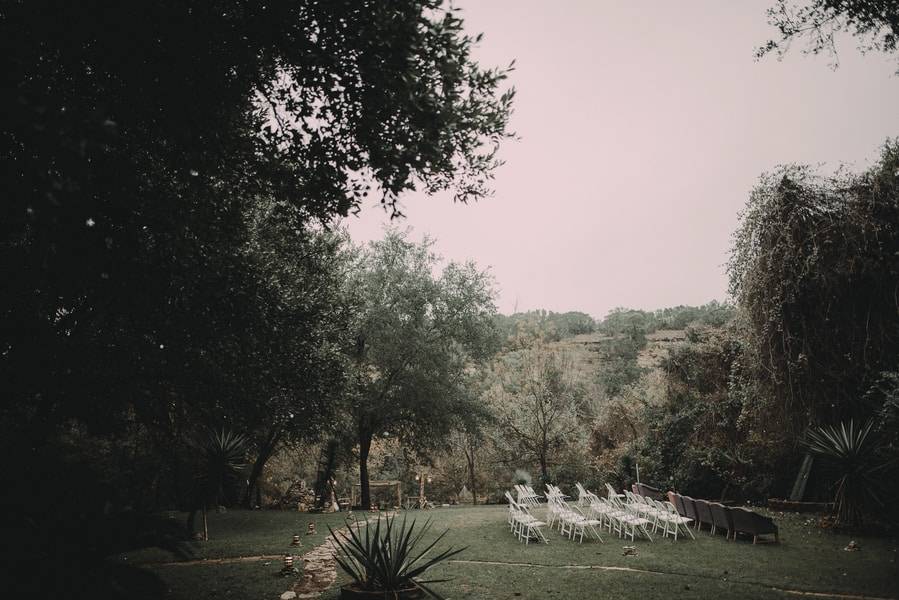 The Cake
This Halloween themed cake is perfect for the theme and design. The subtle balance of color and art just bursts up the personality of every amazing detail.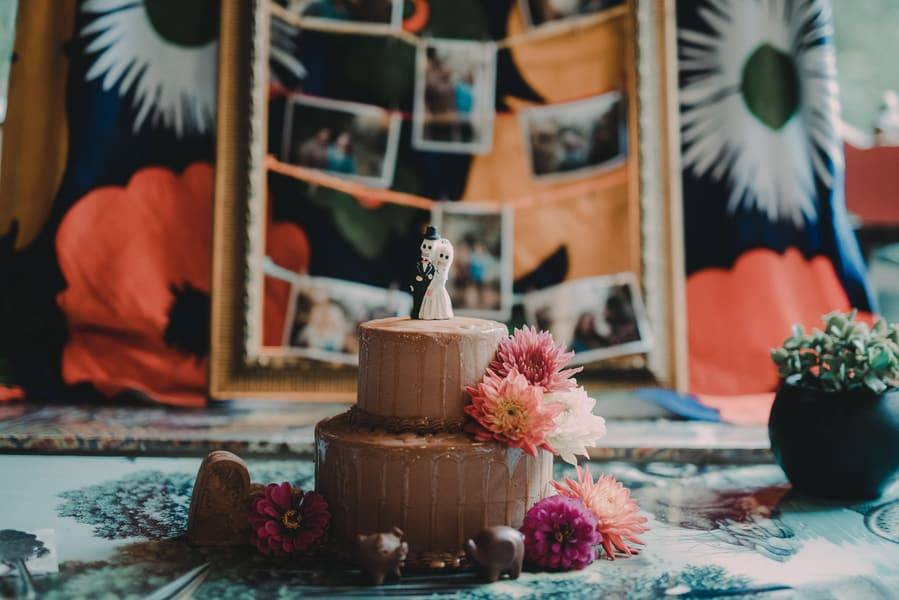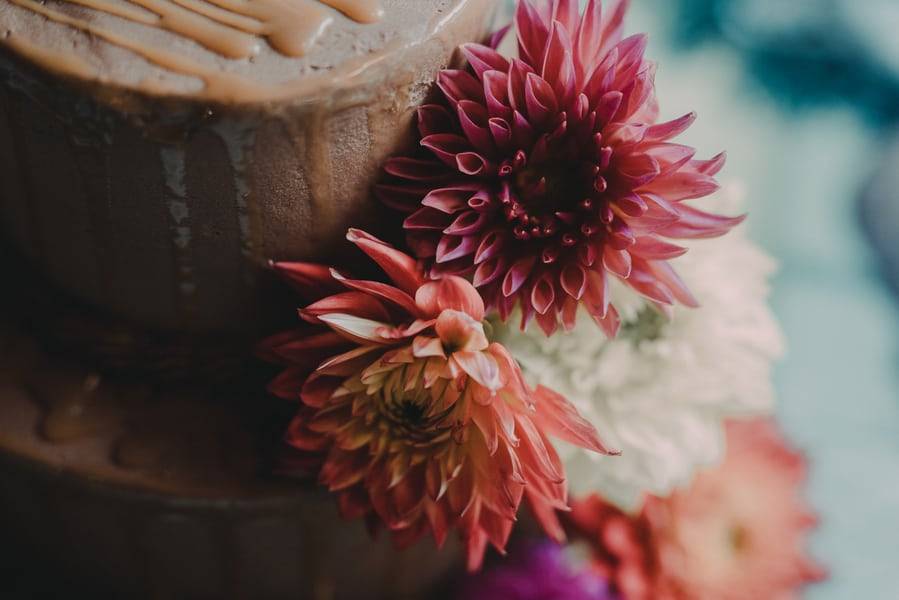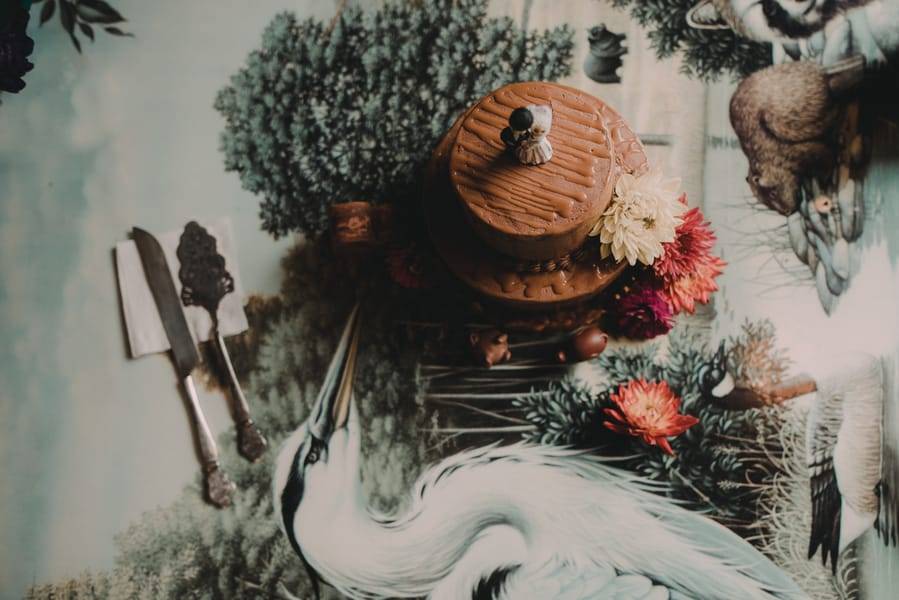 Take this Advice
Be yourself…let your personality show in the planning of your wedding, and don't be afraid to go untraditional! You will have everyone you know giving you advice, you will feel stressed and overwhelmed, and that's ok, just don't lose track of reason for the celebration. This day is for you and your spouse-to-be. On the wedding day…relax…go with the flow. I've seen so many unpredictable things happen at weddings, and it ALWAYS turns out perfectly! ~Donny Tidmore/Photographer

Try not to stress and take it one step at a time. Plan in time to relax before, during, and after the wedding. Remember, this is your day! Ensure you incorporate whatever makes the two of you happy and don't worry about what anyone else has to say. HAVE FUN and celebrate however you want! ~Jennifer Hernandez/Bride
Money Matters
$10,000 – $20,000
Vendors
Photographer: Donny Tidmore Photography
Beauty: Blue Wax and Beauty Bar
Reception Venue: Casa Rio De Colores
DJ: Chad Case Productions
Beauty: Elite Nails & Spa
Jewelry: Kendra Scott
Dress Store: Nordstroms
Hair Stylist: Slate Hair Salon
Ring Designer: Stones Throw Studio
Floral Designer: Whole Foods
Cake Designer: Whole Foods
Caterer: Whole Foods