Manzanita branches embroidered with fascinating orchids and surrounded by lovely hydrangeas around the base is a stunning and captivating wedding centerpiece. This is an excellent feature in a rustic-themed wedding by Amy McCord from Flower Moxie. This homemade centerpiece is super easy and takes a bit of your time to prepare.
You need:
Orchids
hydrangea
18-24′ sandblasted Manzanita branches
floral foam
gold floral tape
vase
In this project, you absolutely need a solid container or vase in order to keep the Manzanita stable. So make sure your base is tough and sturdy. Then, grab the floral foam. Do not get it wet yet. You need to insert the foam into the vase. In this tutorial, a circular vase is used so in order to fit the foam in, it is pressed against the mouth to determine the how much of it is going to be used. After that, cut the excess foam. Again, position the foam at the vase's mouth and ram it in.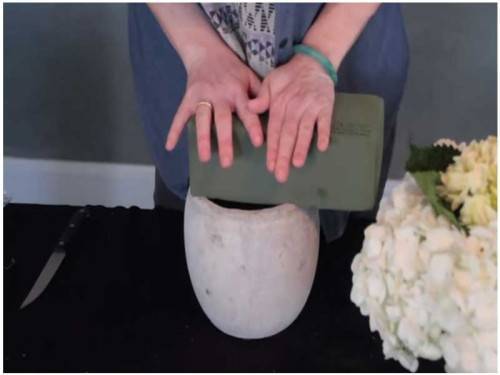 Next, pour a pitcher of water into the foam. Grab the Manzanita branches and position it at the center of the foam. Then, gradually drive it straight down. A small tip: Do not stab the stem a few times to the foam because the more times you do it, the more you do damage to the foam.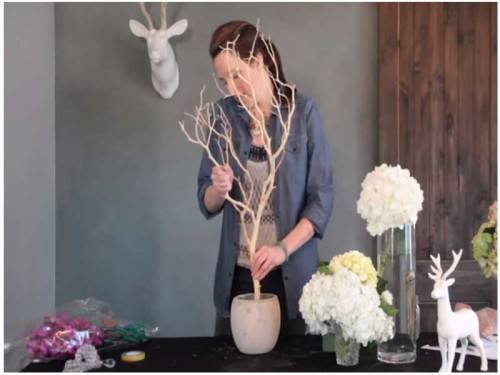 The hydrangeas hide the foam and the interior of the vase. Moreover, it is used to maintain the stability of the Manzanita. Cut the stem of the flower at angle so you can easily drive it through the foam. Surround the base of the Manzanita with hydrangeas. Make sure the foam has enough water because once this type of blossom does not get enough, they easily withered which you do not like to happen before your event begins. Bear in mind to fill up the foam a few times.
You can decorate your branches with gems or crystals. Another beautiful option is orchid. Oftentimes, when you buy orchids from a local store they come with water source or a small floral foam at the bottom of the stem. Keep them attached before you set them up on the table. Use floral tape to secure the orchid on the branches. In this tutorial, gold floral tape is utilized as it looks like a magnificent attribute in your centerpiece.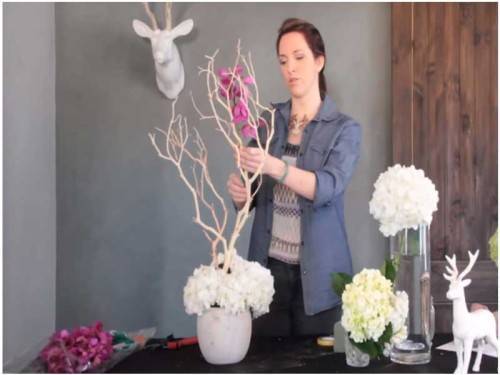 If you are contented with the arrangement of the orchids on the branches, then the finished product is ready to be admired. Several minutes before the receptions starts, cut the water source. You can also add LED lights and crystals on the branches. Ensure not to overdo it. Make it simple.
Watch How it is Done
https://youtube.com/watch?v=_WVl4hYTs0s
Save the Steps Using this Bookmarklet