Yes, we live in an age where the practical way is the best way! But that doesn't mean that we completely ignore quality and meaning. Bridesmaid gifts are usually traditional pieces like jewelry and other expensive items that express the brides' thankfulness. Some may consider that bridesmaid gifts are customary but for most modern brides it's a bit overdone and just a waste of money. So if you're looking for bridesmaid gifts that aren't a waste of money or overdone, then keep reading below coz' we've gathered 7 of the most real-world gifts that will surely wow your girls without breaking your budget.
1) Cute Favors with Custom Labels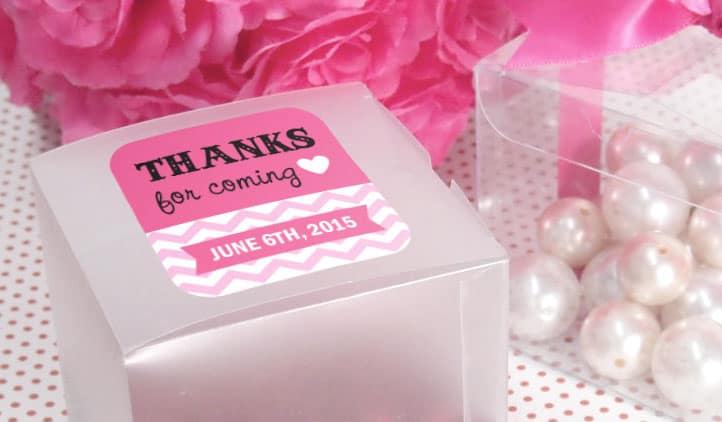 Every bride has had at least that one thing that could completely signify the gratitude they had towards their bridesmaids. These thank you stickers would simply show that much love! Beautiful labels for wedding favors is an awesome way to decorate favors shows appreciation towards your bridesmaids. A simple yet meaningful way to say thank you!
2) Wedding Wine Labels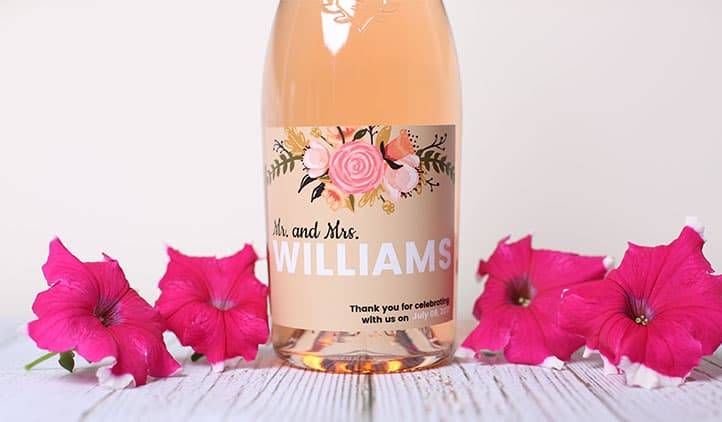 Let's say that you've already thought of every possible gift that you could give your bridesmaids but there's still something missing. Wedding wine labels can be it! You can even customize them by adding your photos and or a personal message that your bridesmaids will appreciate during your big day.
3) Lovely Smelling Candles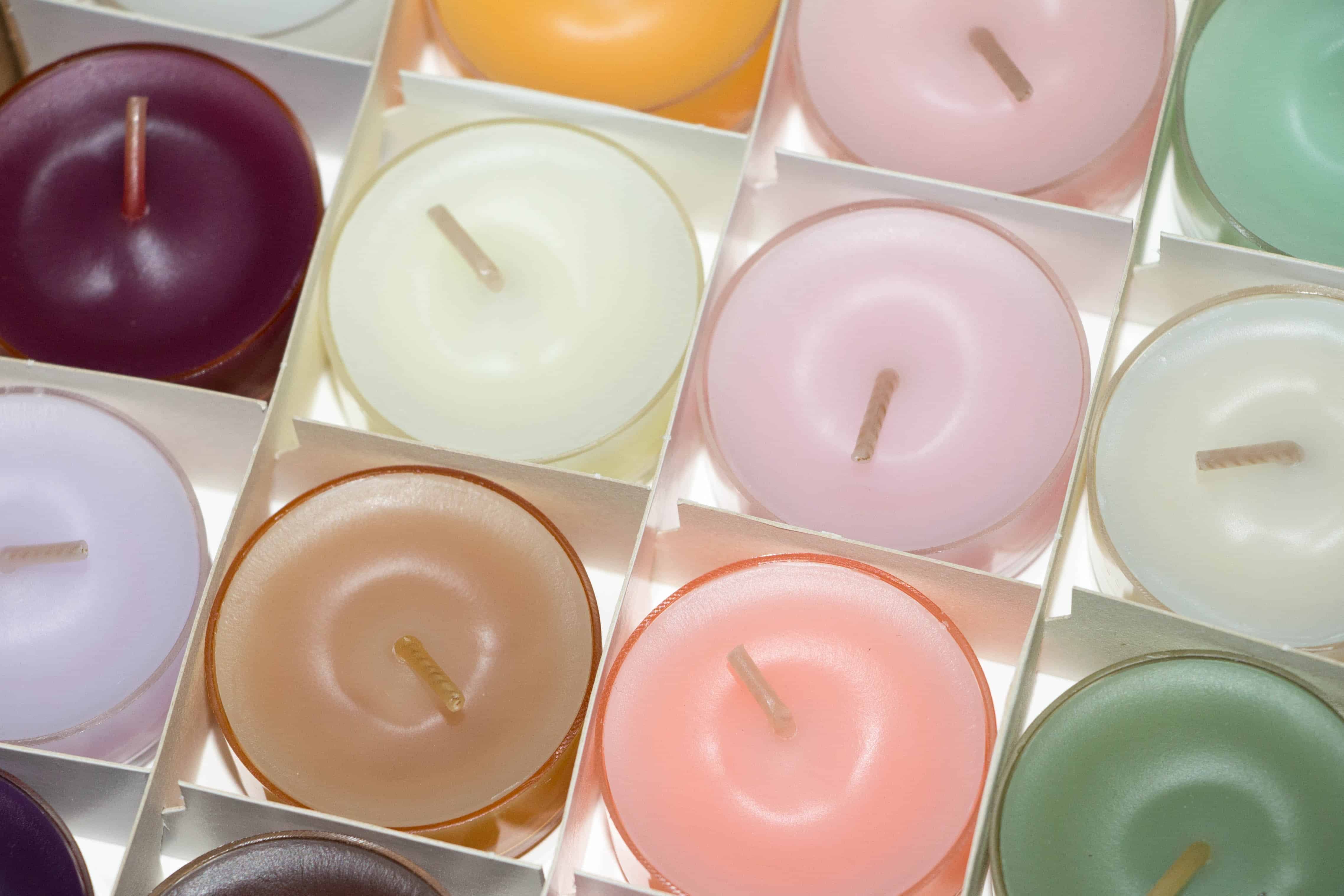 Fragrant candles are extremely underwhelming when it comes to wedding gifts but if you add a bit of personalization to it then it will surely be a great hit! Give your bridesmaids these lovely smelling candles and let them enjoy its soothing scent for a long while.
4) Tote Bags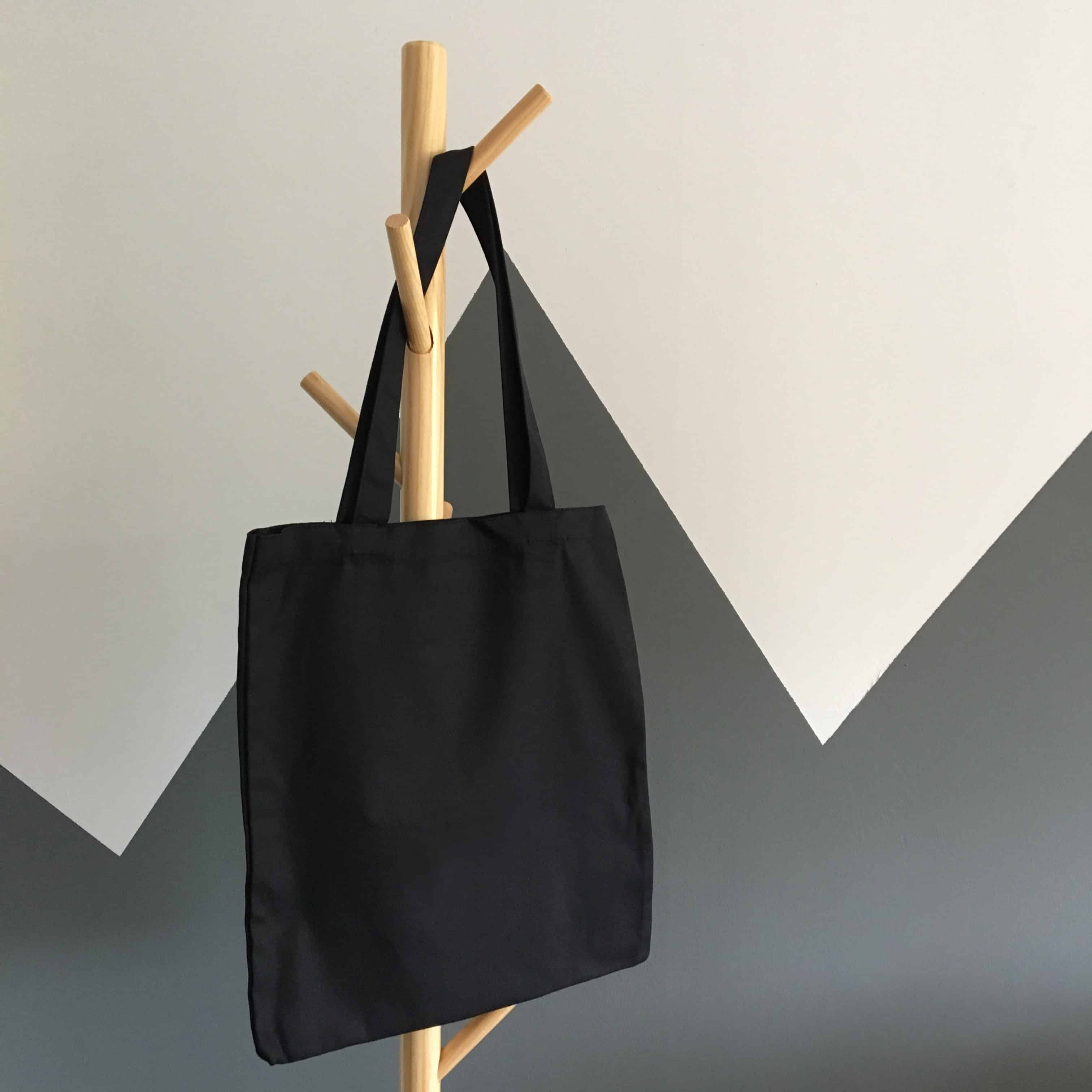 I get it, it's tough to pick the best possible gift with a limited budget. So how about a tote bag with a customized print? A functional gift that your bridesmaids could use during and after your big day. They will definitely appreciate it. Plus, you can even throw in some girl stuff inside as a surprise!
5) Make-up Pouch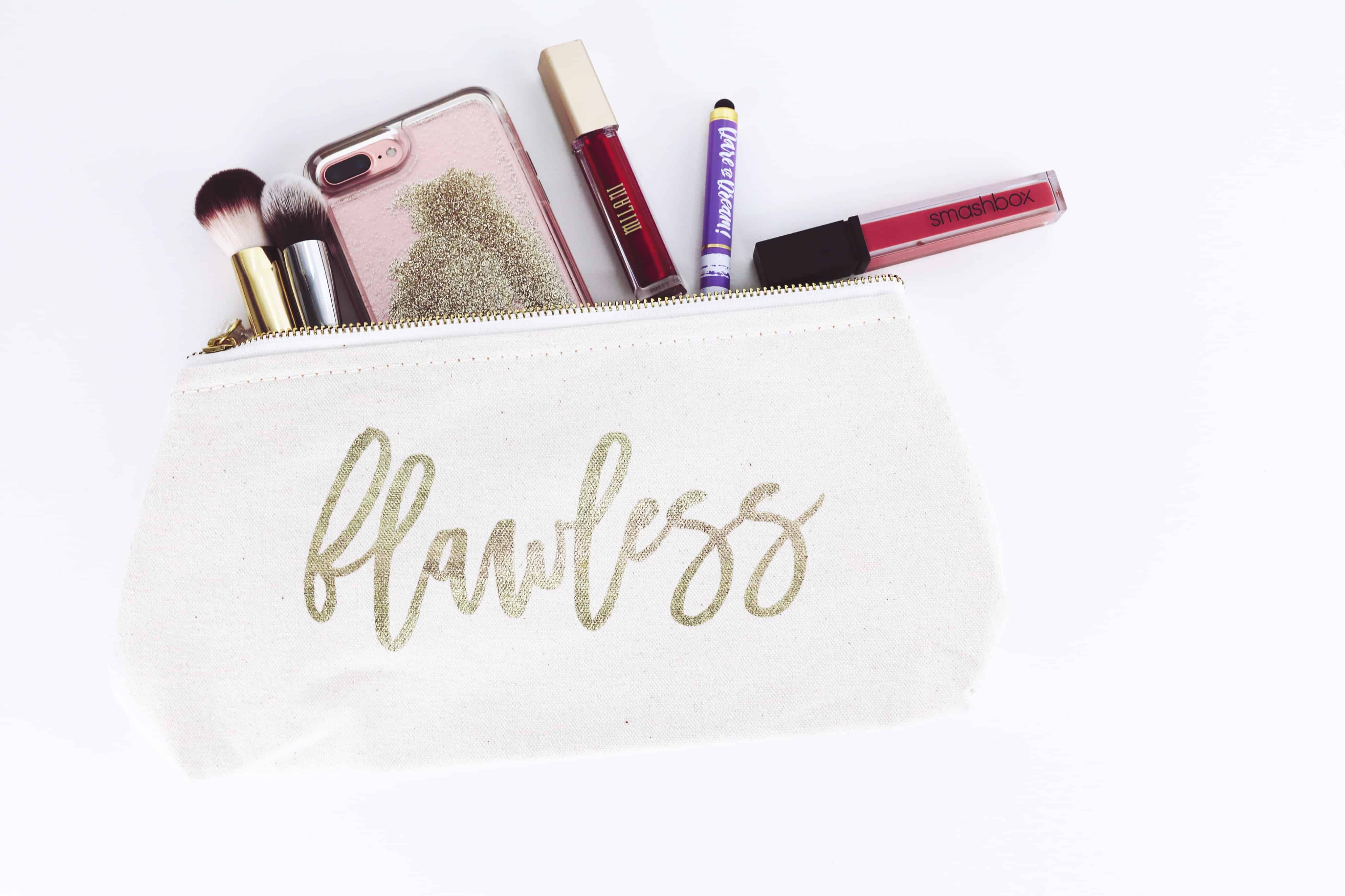 This may be a bit common but when practicality is in the board then this would be on top of the list. Make-up pouches are easily bought where you can even add custom prints to it. A simple gift that every lady would gladly appreciate.
6) Personalized Shirts
There's one rule that brides and bridesmaids abide by is that they're in this together! With these personalized bride squad shirts from RushOrderTees, every bridesmaid would feel loved and so VVIP!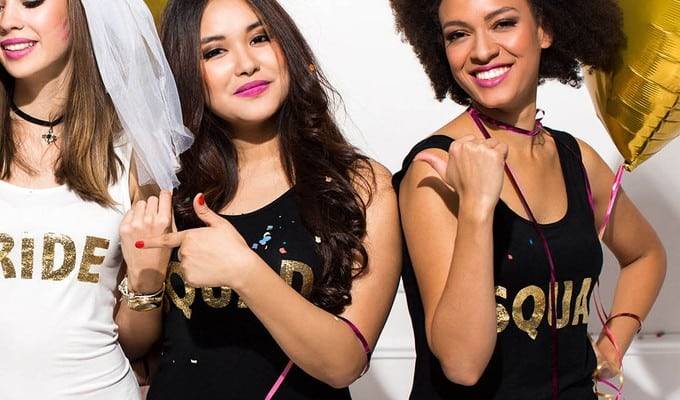 7) A Cool Mugs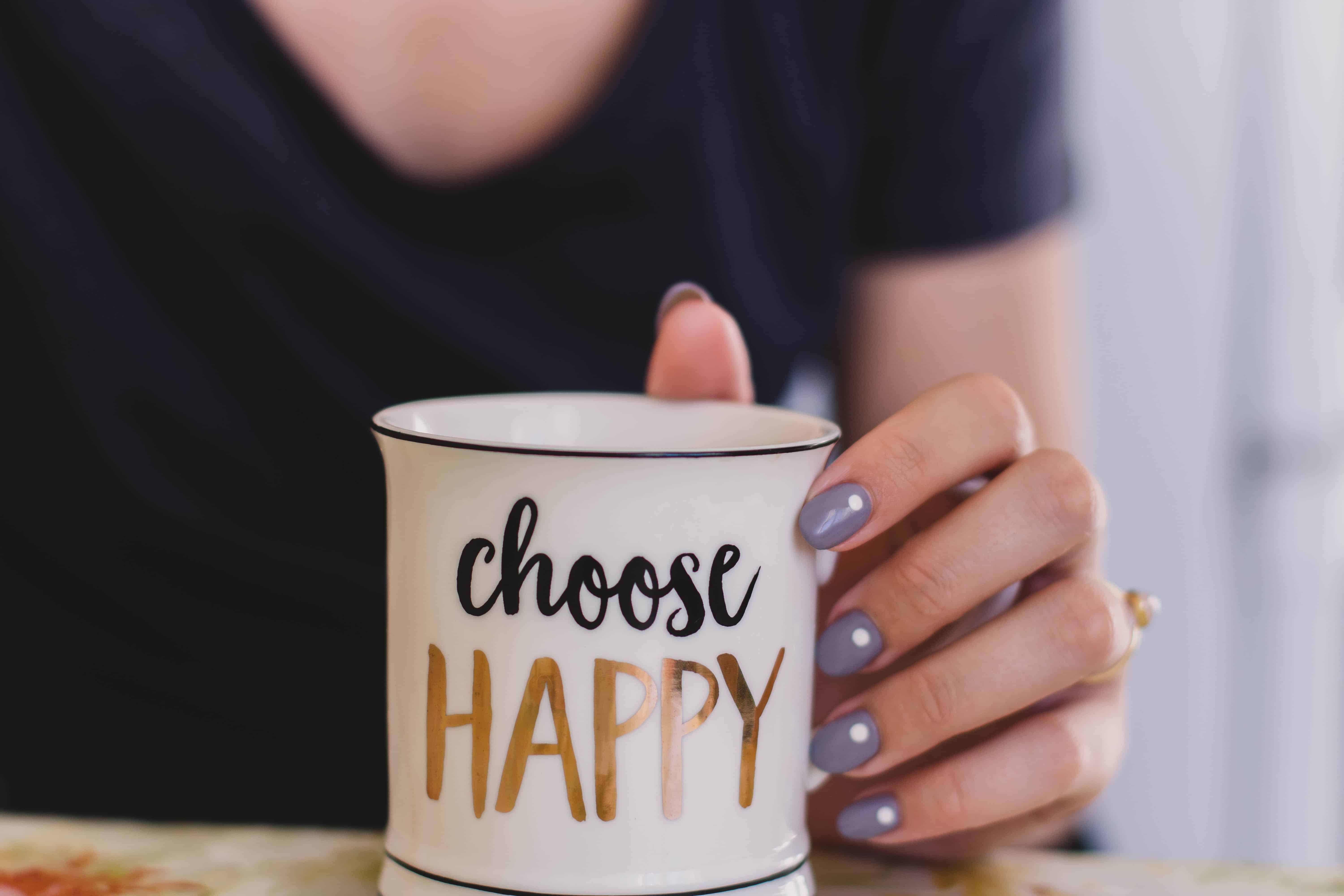 Two things to keep in mind when thinking of bridesmaid gifts. The first is that it should show appreciation to their heartfelt efforts and second, it should be memorable. Usually, there are a lot more options for these type of gifts but one thing surely the best choice. Mugs! Make them extra cool through a bit of personalization and voila you've got yourself the best gift that fits your means.