Typically, there are four main bridal styles – classic, glam, boho, and sexy. But to that list, according to experts, we can also add modern, edgy, and romantic. One of these fits each season and some are eternal. Here's how to choose.
Classic bridal style for a timeless look
Classic bridal style is always trendy. It looked good fifty years ago, still mesmerizes today, and will be perfect another fifty years into the future. It is timeless and it is why many brides adore it. Best of all, no matter the season of your nuptials, you can wear it
It is typically a long sleeve wedding dress, with a pearl necklace and earrings. Some modern designs can allow you to take the sleeves off. It is simple, elegant, and refined. You can have your daughter or granddaughter wear the dress to their own wedding and you will not have to change a thing.
Romantic bridal style is best for spring
When you think about a romantic bridal style, think pink. Lots and lots of pink details. While this look doesn't follow a specific figure or a pattern, it usually appears genuine, naive, and innocent. It is easily connected with spring, so best suited to this season. But it can also go well over the summer and autumn.
Think about all those fluffy dresses with light beige or pink nuances. It can be a princess- or mermaid-style dress covered in layers of soft-looking lace. The accompanying accessories can be used as statement pieces, a robust vail, or a delicate pearl or floral hair vine.
You'll often find the romantic style goes well with a regal estate or countryside wedding venue, where the whole day is an escape from the pressures of urban life for you and all your guests. These idyllic settings are perfect for superb photographs and show off a romantic dress beautifully.
Boho bridal style is for autumn and winter
Boho style and all Art-Deco-reminiscent pieces of art are best suited for autumn and winter. Nothing compares to the dress that allows you to shine in simplicity. Even though the dress looks simple, it is anything but. The trick is to find the dress that has that carefree and effortless vibe.
Your dress with a layer of intricate lace paired with simple and inconspicuous jewelry will achieve such a look easily. You can add a small bouquet to that that doesn't draw attention.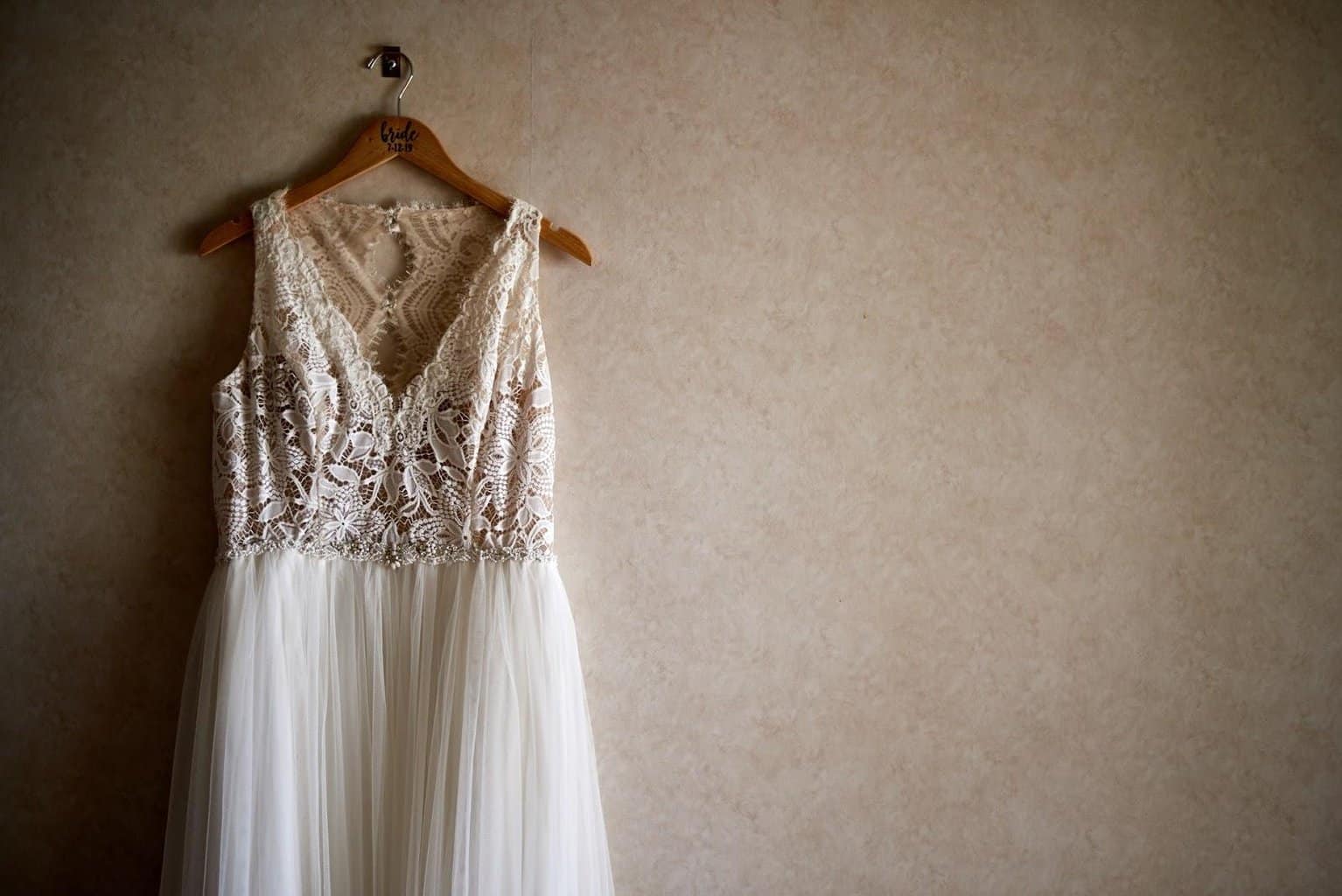 Glamour isn't just for Hollywood
The glamorous bridal style is perfect for a summer wedding. It reminds us of those red-carpet looks and Hollywood stars. As it is always sunny in California, glamour is often associated with the hottest season of the year.
Glamorous wedding dresses are often dramatic statement pieces with a lot of sequences and beadings, and sometimes even feathers. Just remember Carrie Bradshaw from the movie. You can wear simple or dramatic jewelry, as both accompany this style perfectly.
Modern style is about following the trends
If you like following the news from the fashion industry, chances are your perfect bridal style is modern. And modern suits every season. Just consult the pictures under the wedding hashtags on Instagram.
As this style changes, there are a few rules that stay the same. Modern style follows clean lines to achieve that sophisticated, yet effortless look. You shouldn't over accessorize.
Sexy bridal style works best in summer
For some reason, even though sexy bridal style can go with all seasons, it actually works best in the summer. Summer is often associated with fun and relaxation, and this bridal style is too.
People usually think that this goes hand in hand with the non-tradition style, but it doesn't have to be. You can think of classic and romantic styles with an open-back spin.
Edgy brides for each and every season
Non-traditional, edgy brides can do whatever they want, whenever they want. It is their style and theirs alone, so it can be for any season. Fall can give a nice background with all the yellow, orange, and red tones.
These brides usually don't stick to the traditional pale tones for their wedding dress and instead choose extravagant dresses and bright colors. Or turn to black instead, which is usually associated with funerals and deaths.
Whichever bridal style suits you best, you can make it work for your wedding. It doesn't matter if it is in spring or autumn. There is a style for each and every season. And it is yours.