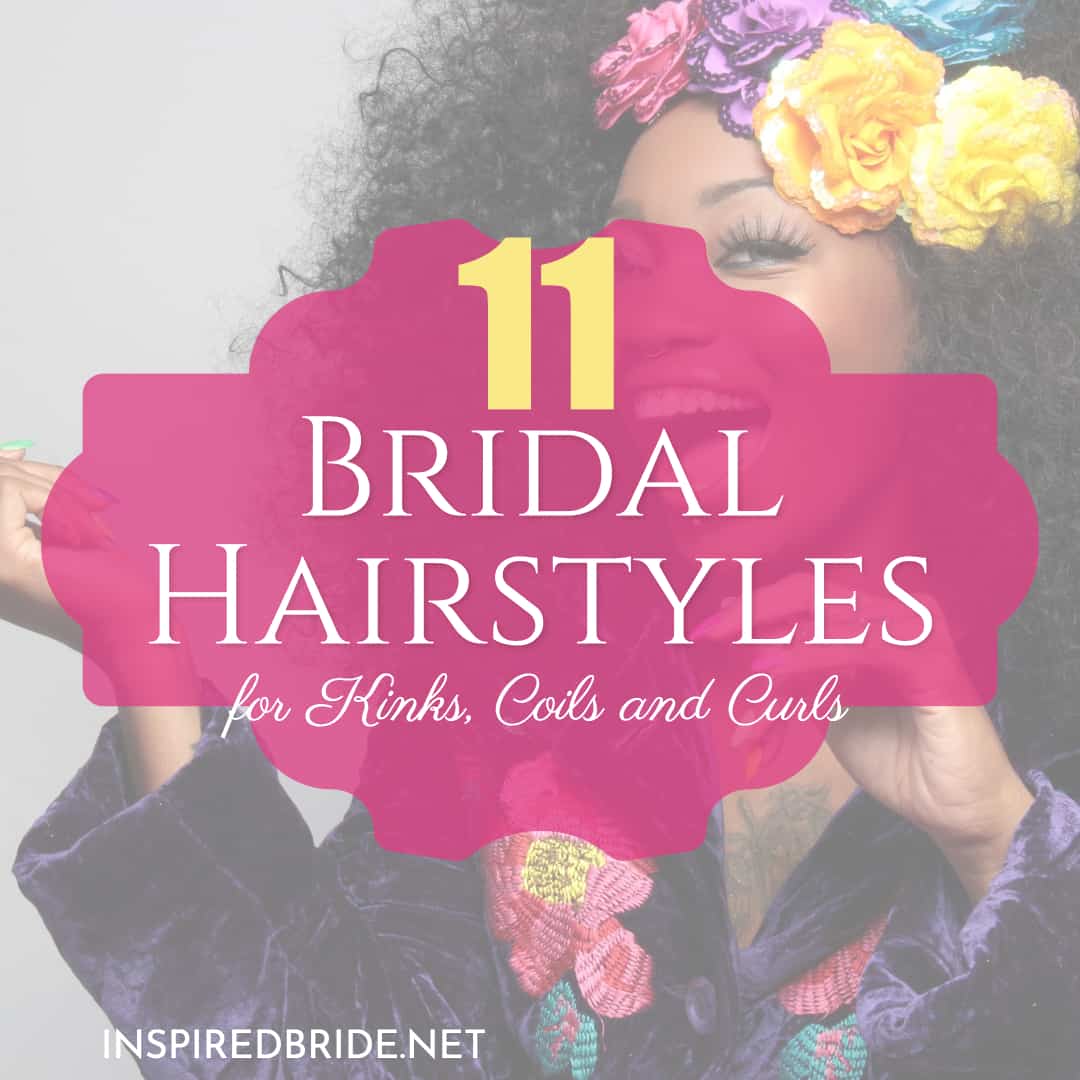 For ladies with super coiled kinks and curls, it's so much fun to seek out the hairstyle you want for your special day! After some intense pinteresting and googling, narrowing down all the creative styles isn't necessarily easy, but it's worth it to stay true to your roots– especially on your wedding day. What's amazing about natural hair is it's versatility! Afros, twists, braids, weaves, crocheted, curled, set, straightened…the list really does go on. So on your wedding day, fear not that you have nothing to do with your hair! You were blessed with options, Sis, so you get to choose your favorite, most glamorous hairstyle. Walk down the aisle feeling your absolute best knowing that your hair is your crown and you can accessorize and adorn in the most striking ways!
1. Flexi Rod Set Curls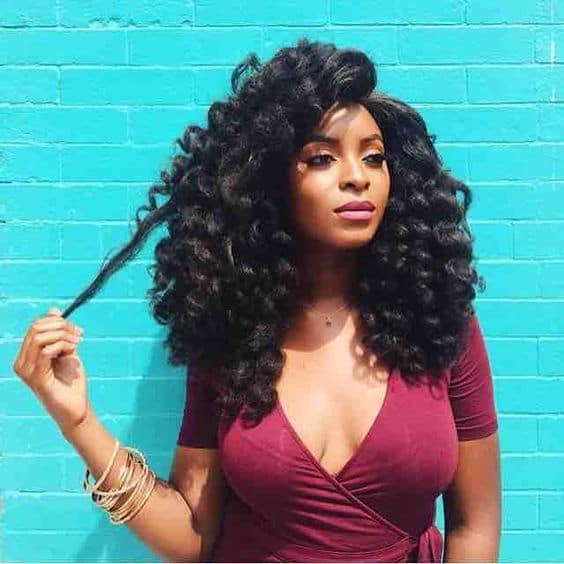 This style is first because it's been my go- to for years! As a natural with type 4 hair, this is a set that looks better on day 2 or 3 and lasts me up to 1.5 weeks. Depending on the length of your hair, opt for the smaller rods if your hair is quite short or if you're wanting a really tight curl. My hair is bra-strap length, so I usually opt for the orange rods which are 5/8″ or some combination of that size and larger (grey, purple and maroon) because curls of varied sizes are more authentic.
2. Flexi Rod Set Waves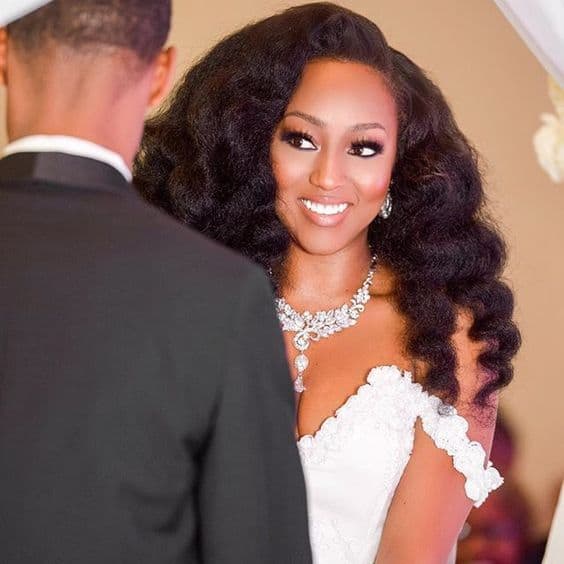 Flexi rods make for a graceful and stunning bride. It's undeniable. Instead of rolling from the bottom of the section and moving up the hair, instead take a section of detangled, moisturized hair from the top and start wrapping the rod from the root of the hair all the way down to the bottom. The result is fluffy, bouncy waves that are defined, but realistic and full of life!
3. Hair Banding Method
If you are intentionally staying away from heat straightened styles to prevent or rectify damage, you can wrap the length of your hair with thread for a stretched look. I love this because it preserves the essence of your natural curl pattern. You'll need to set it the day before and leave it overnight to make sure it's totally dry before the take-down. Be sure to moisturize it (L.O.C. method) while it's damp, and then refresh with a bit of olive or jojoba oil as you're removing the bands. From there, you can do an up-do or just rock it stretched! I love this look for you ladies with a fascinator rather than a veil!
4. Twists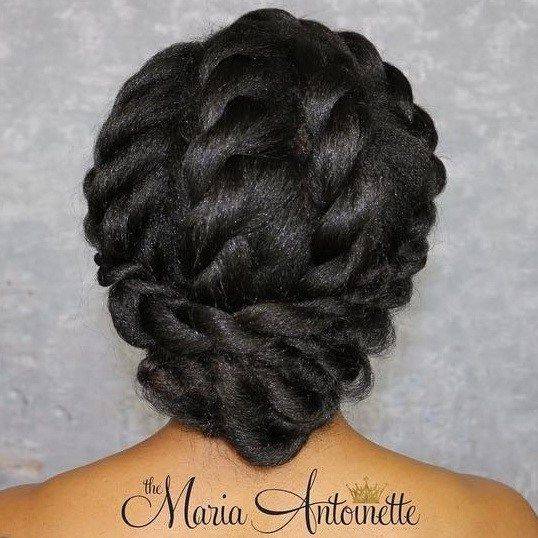 Twists are amazing! And of course, there isn't just one way to rock them. Senegalese, Havana, Marley, Mini, Chunky, Passion– I told you, there are so many styles to choose from! If you don't know how and don't want to take the risk because…uhmmm…it's your wedding day, then don't! Find a natural hair care stylist in your area who can hook you up! I love the Senegalese twists because the hair used to create this gorgeous look has a nice shine and the twists have a refined bohemian kind of feel.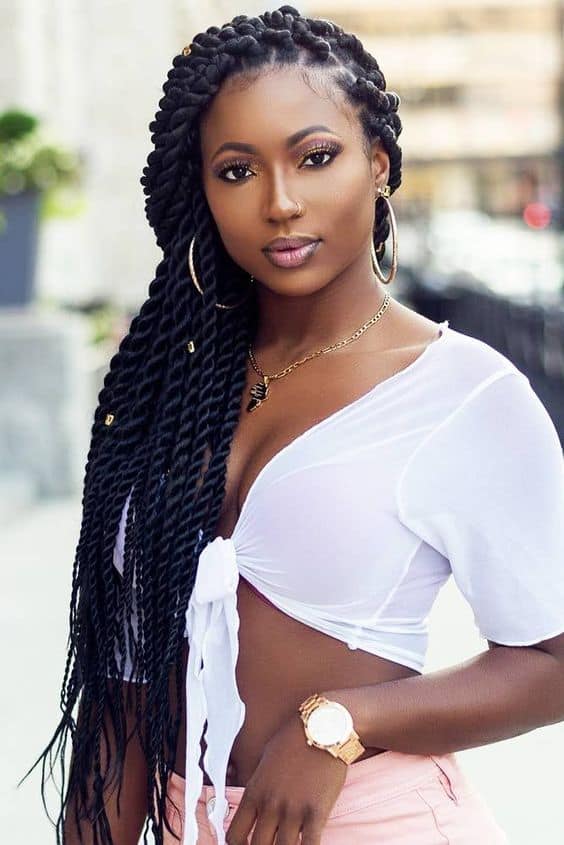 5. Twist Out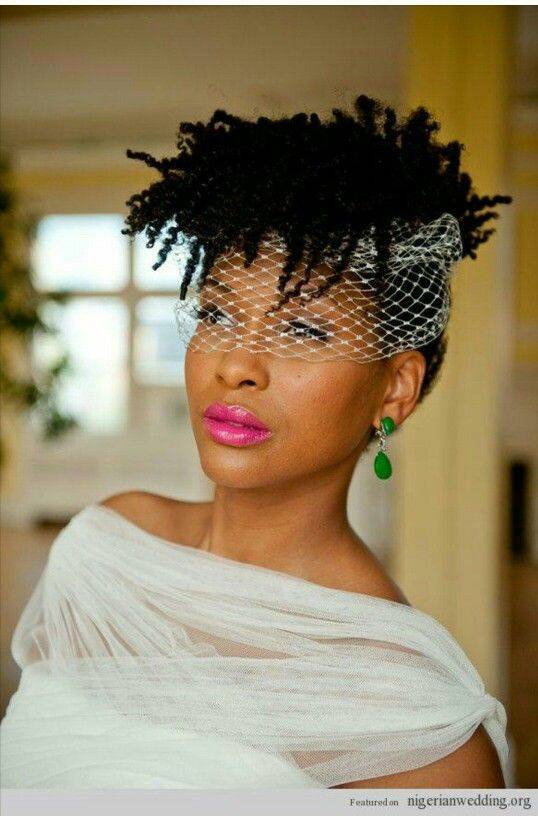 After setting the twists (either flat, 2 or 3 strand) on freshly washed and thoroughly detangled hair and letting it dry completely, removed the twists with oiled fingers and gently separate the twists as much or as little as you like. I like to change my part after those steps to keep the hair from looking too styled. You can also use a pick to get at the roots to remove the lines of the parts. Or go for an elegant half-up/ down style. So pretty!
6. Braids
There are tons of intricate designs and creative liberties one can take with braids. For your wedding day, invite a little simplicity because everything else will be swinging in full power. Wouldn't it be nice to not have to worry about your hair falling out of place, bobby pins not staying where they ought to, etc.? Try Fulani, box or micro braids for your low-maintenance wedding hair.
7. Braid Out
The definition on braid outs is so different from twist outs. I think they offer more of a stretched style and the curl pattern is a little more zig-zagged. Upon removal of the braids, fluff it out and separate the top half of your hair from the bottom. Then, separate the top half in two sections and very loosely twist that section. Play around with the location of where you want to pin it because your hair will surely have volume and offer different looks based on where you put the bobby pin. Take the other section, and do the same thing, pinning on the same side as the first section. Add a few decorative bobby pins or flowers to the front. Free the back or separate that into three sections and tuck and pin them in the back. Use the comb on your veil to secure into the back section.
8. Buns, Buns, Buns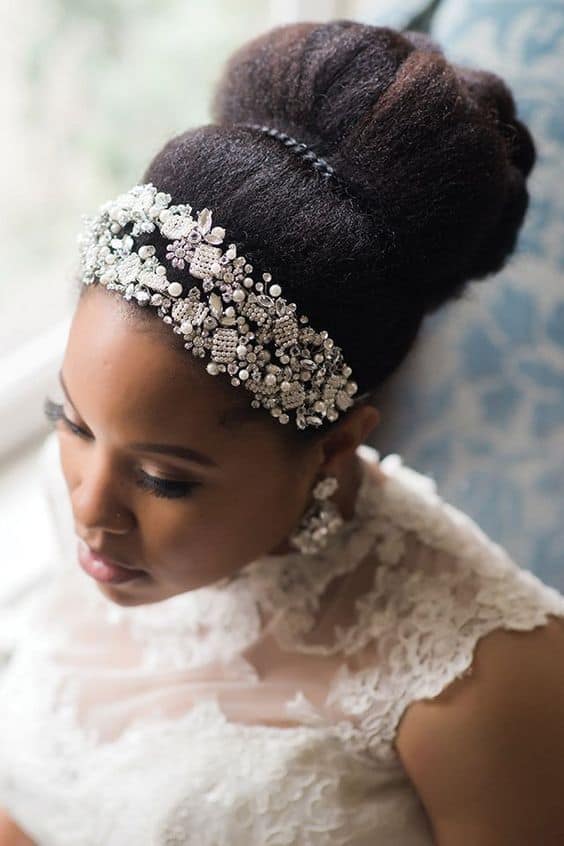 High, low, to the side, 4 or 5 of 'em, my goodness! If you'd like a little more height, go for high. Love the sleek look, try low. Is your personality a little sassy, off to the side is perfect for you! If your dress is uber flirty, slay with 3- 5 buns running along the center of your head. Buns are a life-saver if you live where it's too humid, windy or generally temperamental to wear your hair out.
9. Bantu Knot Out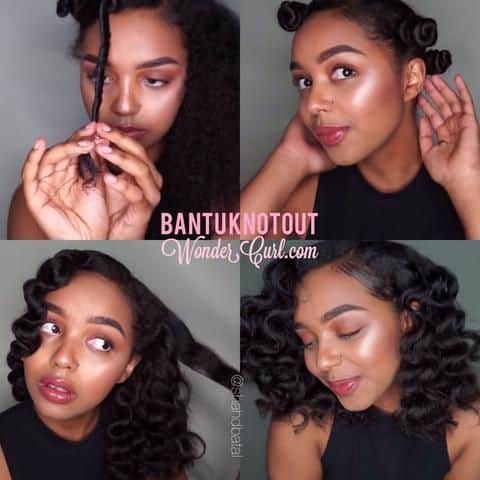 I really like bantu knot outs on freshly washed, detangled and blow-dried hair. Apply a moisturizer and then begin twisting a section of hair at the root, pinching between the thumb and pointer finger as you make your way 3/4 of the length down. Once there, begin wrapping the hair in a tight circle around itself at the root. Then resume twisting the last 1/4 of hair and wrap that around the knot.
10. Weaves and Wigs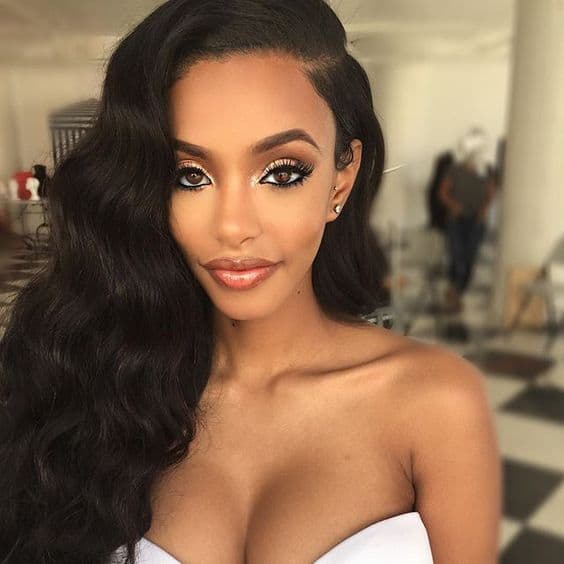 It's 2019 y'all and there is no shame in wearing weaves and wigs– especially if you're on a hair journey filled with healthful practices like growth challenges, heat-less approaches, moisturizing, deep conditioning and low-maintenance styles that promote length retention. Your wedding doesn't have to disrupt the T.L.C. you're extending to your locs! Let a weave or wig be the hair support you need, Bride!
11. Afro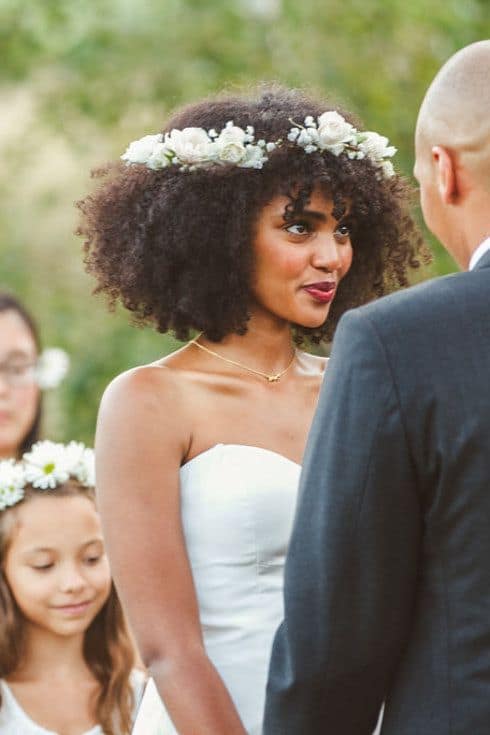 Afros are like people– they come in all shapes and sizes. No matter what your hair texture(s), embrace your beautiful, wild afro Honey. Getting married is like being born again, so why not take that leap with the hair you were given?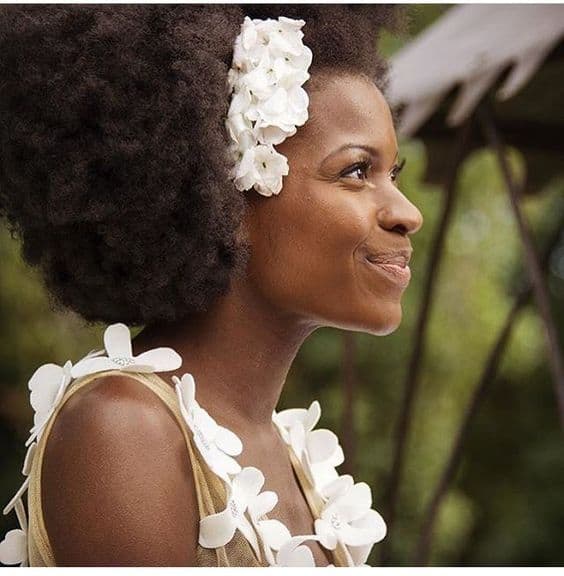 I hope this inspires you to fall in love with the wedding hairstyle that best suits you! Wishing you Naturals the best hair days possible!