Click image to enlarge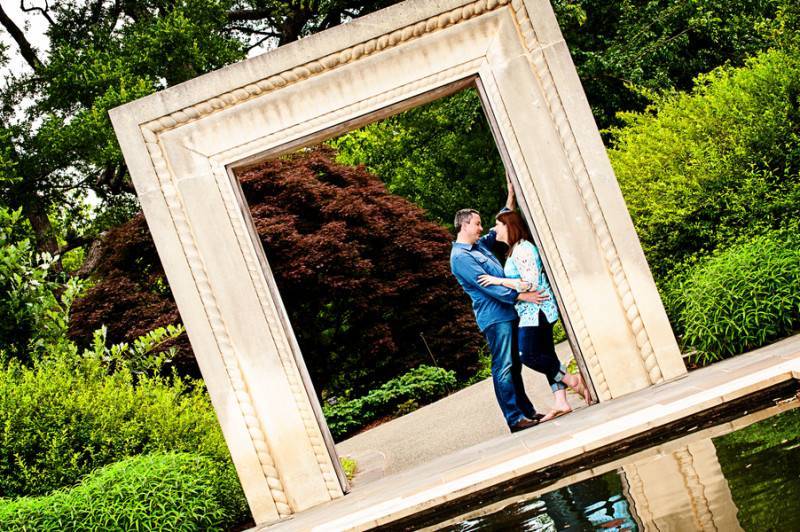 Like. Click to Vote
>
Ahh, I am so in love with this today's featured couple venue choice for their engagement photos – Dallas Arboretum! It was very picturesque and there were a variety of scenes to choose from and I love that they fully utilized them. From the ponds, fountain, arch trees and the main park – they were really captured beautifully. And it truly showcased our couple's sweet disposition towards each other. Advanced congratulations Jennifer & Steve!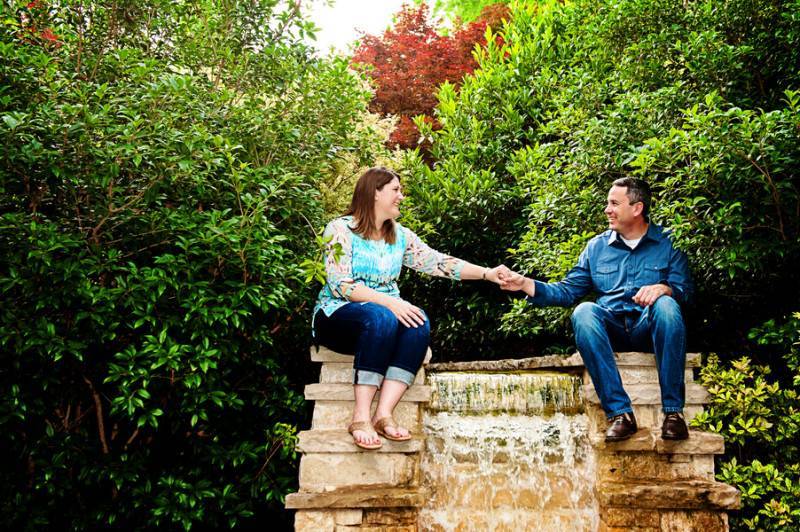 Bride
What is your story as a couple, how did you meet & fall in love?
We met and became friends while working together at the same company. Several years later, the stars aligned and our friendship was able to blossom into more.
What makes the two of you a perfect match?
We love doing things together and are very much alike.
How did he (or you) propose?
We took a family trip to DisneyWorld in 2012 – the two of us and our four kids (we each have two from previous marriages). Steve proposed while we were all in our hotel room, about to leave for the Magic Kingdom.
How long was the planning process? Did you think it was enough time?
When we marry in April 2105, we will have been engaged for almost three years. It was a very long time, but worked out well for us and our busy lives.
What was the best advice you received when you were planning your wedding?
You can't please everyone. Do the things that make the two of you happy and don't worry about the rest.
What were some challenges you faced while planning your wedding & what did you do to address them?
We are both 40+ years old and it seems a lot of the Wedding Industry is geared toward younger people (for good reason). There were so many things we saw that just didn't feel right to us as a mature couple. We ended up deciding what was important to us and our children and focusing on those things.
What inspired your wedding décor?
Why did you choose the things that you did? We visited Washington DC in April 2013 during the Cherry Blossom Festival. We fell in love with the pink blooms and ultimately chose decor and colors inspired by them.
Where will you save the most money?
We DIYed all of our own paper products, including invitations, programs, menus.
What will be the biggest expense?
Photography and Videography will be one of our largest expenses. It was important to us to capture the love and emotion of the day and our family. We also spent a large portion of the budget on Venue and Catering because we wanted to have a great party!
How many guests will you invite?
We are inviting 150 guests and anticipate a final count somewhere between 110 and 120.
What songs will you use during the ceremony?
We are using Here Comes the Sun by The Beatles for the Bride's entrance as it reflects so much of our relationship.
Where will you go on your honeymoon?
We will be going to Sandals Whitehouse Jamaica for our honeymoon.
What are you most excited about for the future?
Watching together as our amazing children (ranging in age from 11-22) grow up and spoiling our future grandchildren (and spoiling each other).
Do you have advice for couples still in the planning process?
It's okay to focus on the wedding, but you should be focusing even more on the marriage afterwards. It won't always be easy, but it will be worth it.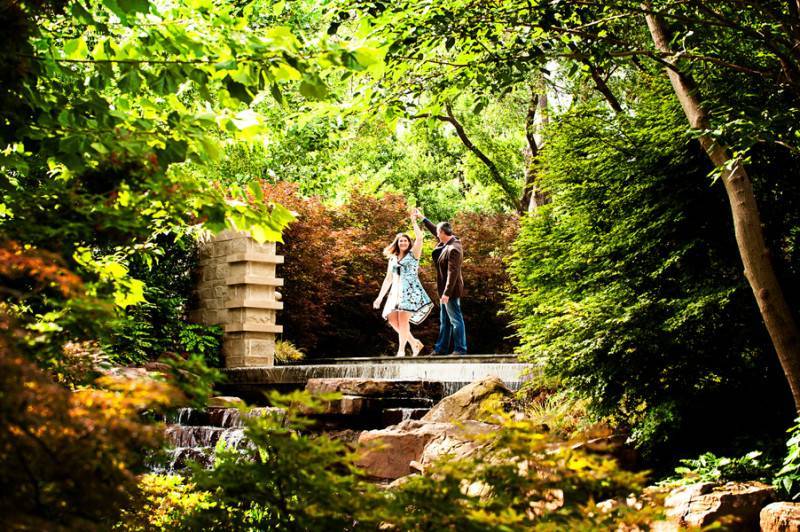 Vendors
Photographer:  Shawna Hinkel Photography
Venue: Dallas Arboretum