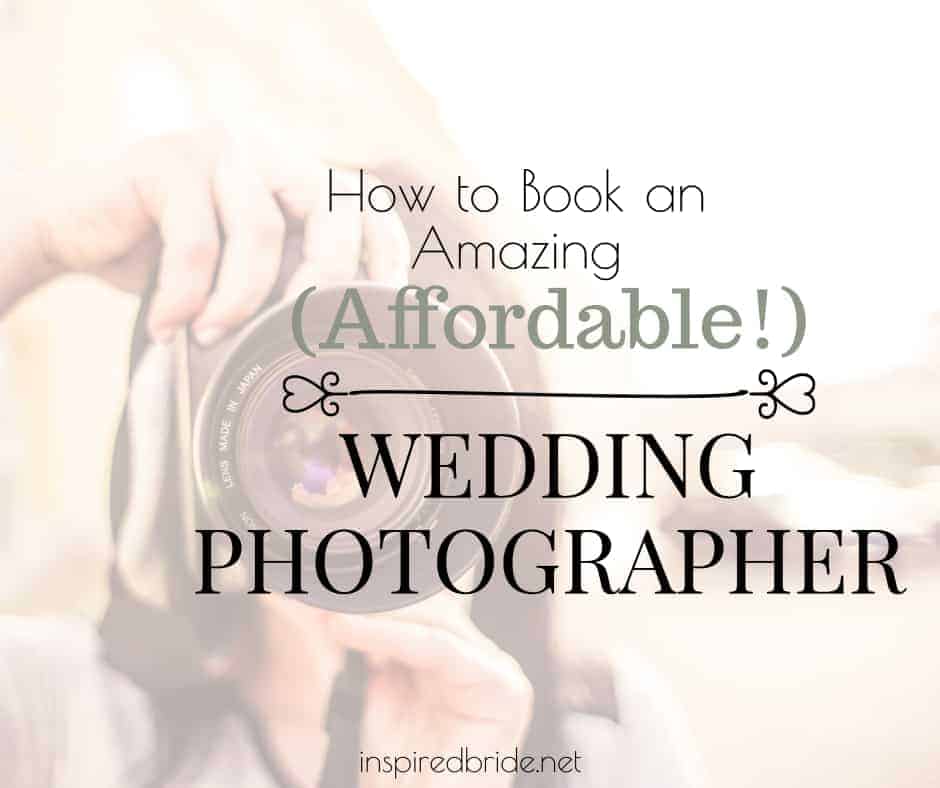 Many couples consider the wedding photographer to be the second most important vendor of the day — only after the venue. There is good reason for this. The bride will spend more time with the photographer than any other person of the wedding day, and that includes the groom! More importantly, wedding photographs will be a lasting reminder of the special day, which couples can enjoy and share for many years. Here is everything you need to know about hiring an amazing and affordable wedding photographer.
Begin Research Early
You can start researching wedding photographers as early as you like — even before getting engaged! Learn about your wedding photography preferences by browsing through online portfolios. Try to define what you love about certain images, and what you dislike about others. The more photographs you look at, the better!  
Next, start to form a specific list of potential photographers. Do this by searching  for photographers in your area. Look at the photographer's website. Not only will you be able to compare their photography style to your own preferences, but you also might pick up hints about their level of professionalism and personality too.
Aim To Hire Your Photographer 12 to 18 Months In Advance
Ideally, you will have a date, venue and budget in place about 18 to 12 months before the wedding date. Once you have these pieces in place, you can begin narrowing down your list of potential photographers.
How do you narrow down your list? Take your list of favorites, and begin to inquire about availability on your particular date. Use your budget parameters to narrow down your list even more. By considering your budget, you will ensure that you are finding a photographer that you love, at a price that you can afford  From there, pare down your potentials based on which portfolios you like the best, until you have only two to five photographers on your list.
Meet Photographer In Person
Once you form a list of two to five photographers, arrange in-person meetings. You should honestly enjoy and "click" with the photographer that you choose. Couples that genuinely like the photographer they are working with will look more natural in photographs. If you find the perfect photographer, don't be afraid to book at this in-person interview This is one of the best tips for brides and grooms because you don't want to risk the chance that the photographer will get hired by another couple while you delay!
One of the most important decisions that you will make in the course of planning your wedding is choosing the right photographer.  Though wedding photography prices are a consideration, they are not the decision maker. Base your choice on the photographer's work and personality. It is key that you get along well with your photographer! Have you booked a photographer yet? Let me know in the comments below.