Here at InspiredBride, every day is Valentine's day. Today, we feature a stylized shoot by Solie Designs that was shot on Valentines of this year. They featured colors that represent love — red, pink, and orange. It was all bright and beautiful that day with the amazing view as their backdrop. The adventurous feels of climbing a hill to witness a majestic view is suitable for bold and brave couples. Check this styled shoot if you are all of those. You might get an idea for your dream wedding. Good luck!
Click image to enlarge
3

Like. Click to Vote
>
Album Story:
With it being Valentines day I wanted to play with the colors of love red, pink and orange but an add some spice to the adventurous destination and views. We couldn't have asked for a better day. The ocean air and sunset bring the effortlessness that we were going for.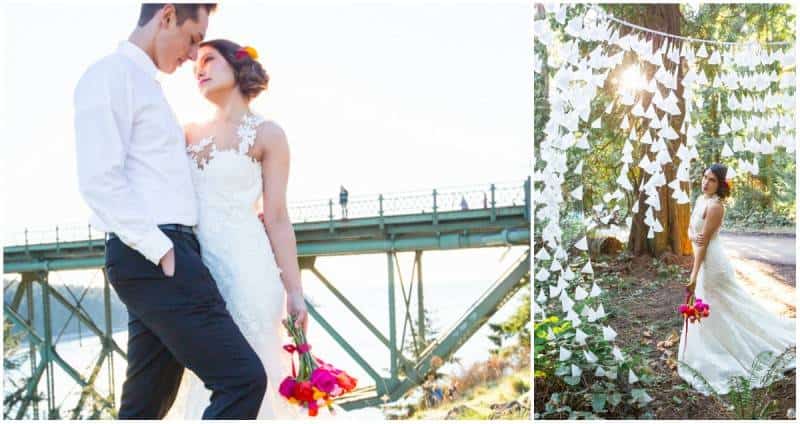 This was a stylized shoot, although Shannon and Eric are a real life couple. You know you are in the presence of an amazing couple when you need no effort to pose them. Shannon and Eric needed no direction what so ever. Their Love was shown by the sheer effortlessness of their affection shown on Camera.
The Theme:
If there was a theme it would have been an adventure. I love the colors we chose as well. I feel like red, pink and orange show a big essence of a free spirit, uncoordinated and unique which I think most great loves have.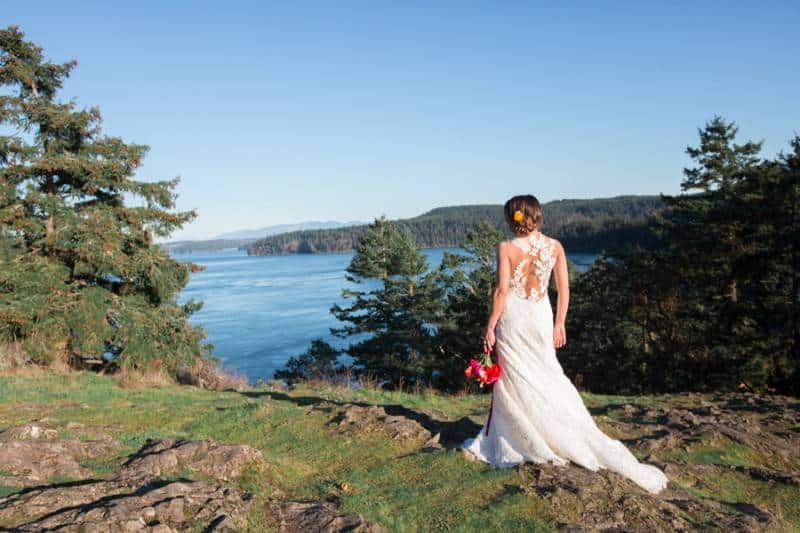 The Outfit Inspiration:
Mia Marie Bridal has the most amazing dresses! This Pronovias Barcelona named Carezza was recommended by Nikki, the Manager of the store. Not only was it one of the most expensive gowns in the shop, the sheer with lace appliqué back made it one of the unique dresses.
The Do-It-Yourself (DIY) Project:
Yes. The Amazing backdrop we used was made by my friend Vanessa who has recently made an Etsy page called Timber and Lace. I specifically asked her to make this, and it was so fun and elaborate. She did such a fantastic job.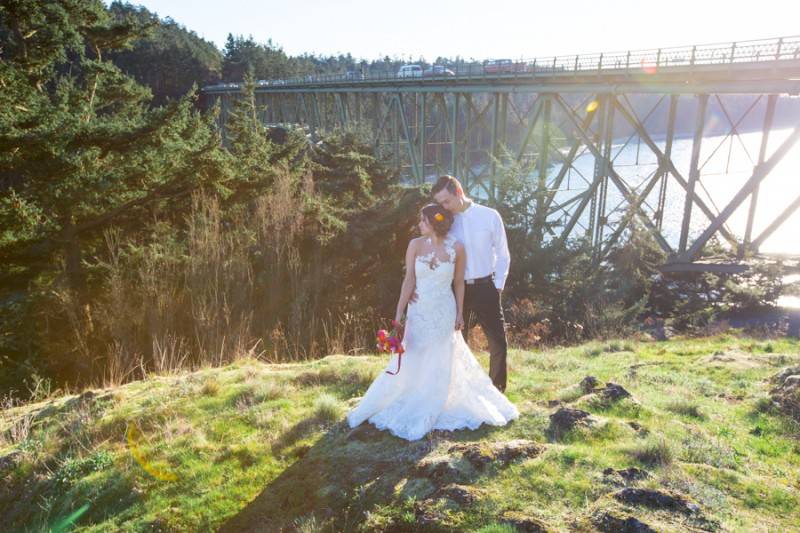 VENDORS
Photographer: Solie Designs
Makeup Artist: Blush by veronica
Other Location: Deception Pass State Park
Hair Stylist: Glam Squad
Second Shooter: J.M. Hunter Photography
Dress Store: Mea Marie Bridal
Personal Stylist and Floral Designer: Solie Designs