Ladies, I feel your pain. As someone who recently got married, I know the struggle of finding just the right bohemian accessories. It's your special day, so you need to be true to yourself, but if you're anything like me, you knew you wanted to be a non-conformist while still honoring tradition.
When it comes to bohemian accessories, Anthropologie's boho-chic wedding line – BHLDN is the place to shop! That's why it was the first place I thought of when I wanted to put together an ultimate list of boho accessories.
This list is made with you in mind; the bohemian bride who wants to look elegant and unique on her wedding day. So let's take a look at these accessories that are super trendy, yet totally memorable and gorgeous.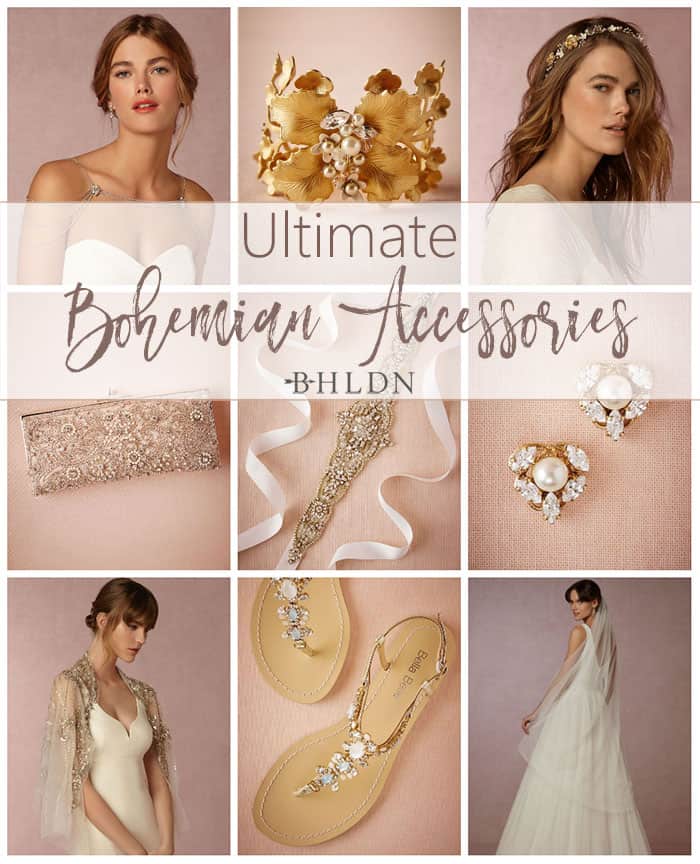 1. This Sheer Capelet That Will Rock Your World
This isn't your grandmother's shawl. This beautiful creation features luxurious tulle, touches of silver, and glass beads, and is just about the classiest thing we've ever seen. It's also perfect as a quick cover on a chilly day, too! Grab one for yourself here!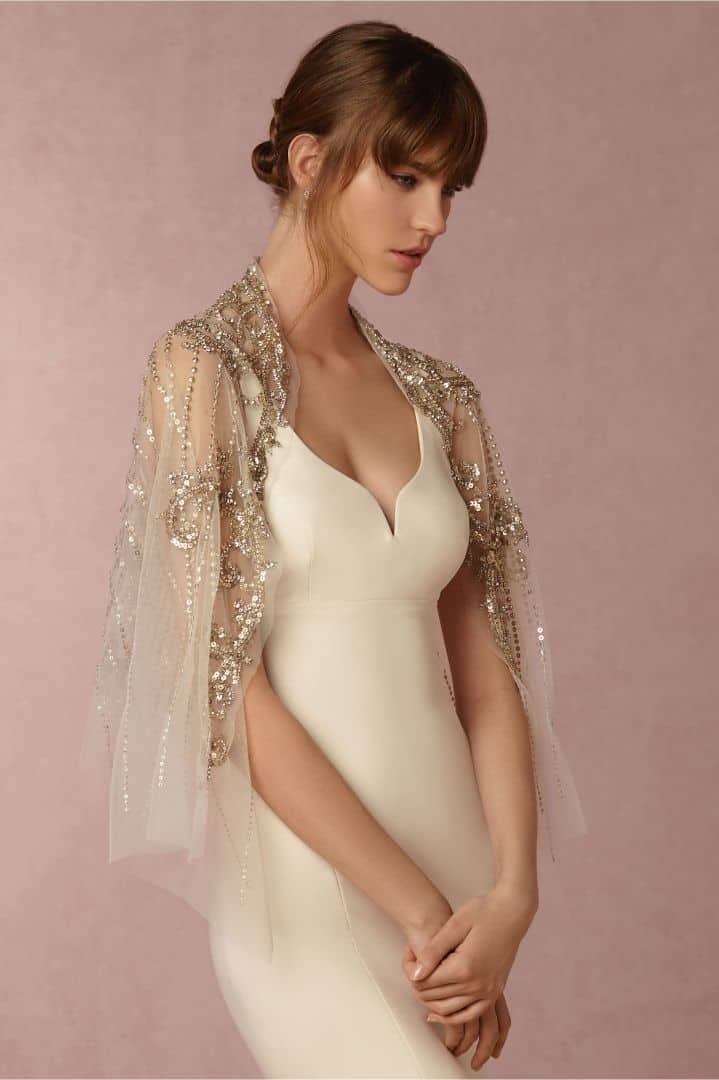 2. The Floral Crown You've Always Wanted
This piece is aptly named the "ethereal floral halo" because its beauty is truly otherworldly. You'll feel like a goddess! Pair this gold bloom, pearl and Swarovski crystal-encrusted hairpiece with loose, romantic waves for the perfect look. Snatch it up here.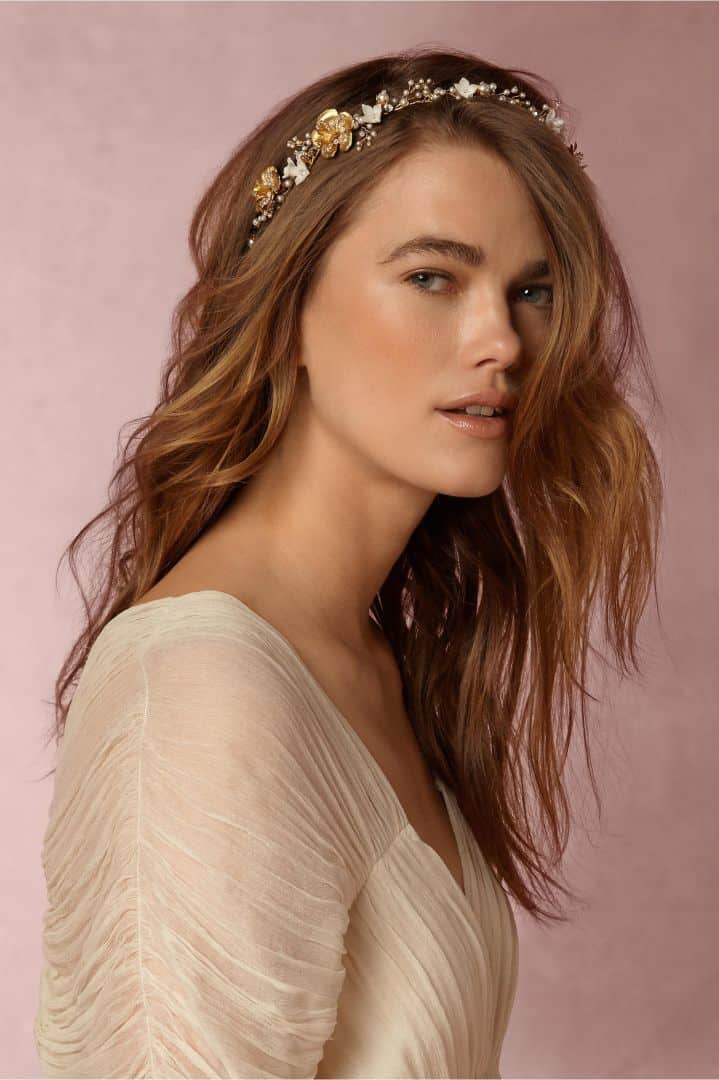 3. The Luxurious Bracelet of Your Dreams
This piece is a real stunner, hand-made in the U.S.A., plated with 14-karat gold and crafted with glass pearls and Swarovski crystals! My favorite part about this particular cuff has to be the exquisite floral detailing, which creates a subtle, whimsical look. Check it out now!
4. The Beaded Clutch That Goes with Everything
This one, created with beads, crystals and pearls is so unique and flattering. The beautiful blush color ensures that it will pair perfectly with any dress, and really makes it stand out! Of course, this hand-made creation comes with a hidden chain strap and plenty of room for your phone and a few essentials for on-the-go convenience. Grab it before it's gone here!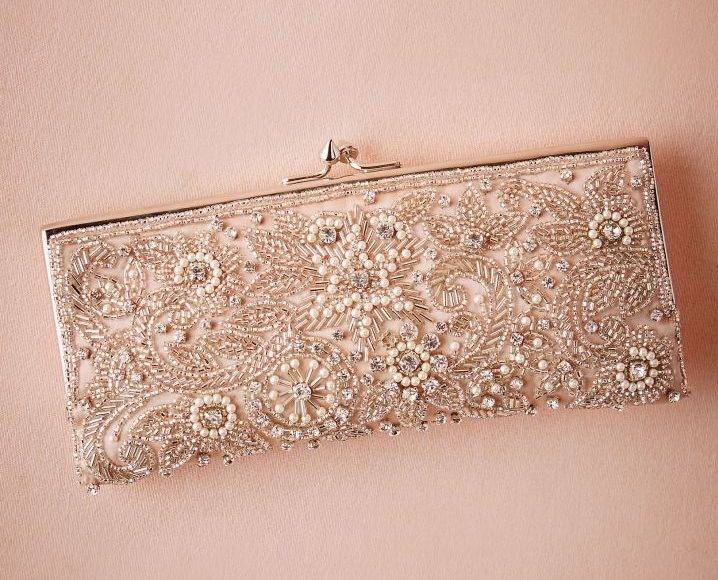 5. These Adorable Studs That Will Definitely Turn Heads!
Seriously, can you find a pair of studs more gorgeous than these? The antique gold, pearl posts, tiny crystals, and heart-shaped design just stole my heart, and we bet they'll steal yours too! Whether you're opting for light or statement jewelry, these earrings will surely stand out! They are handmade in Spain, and that craftsmanship shows through in every detail. Get yours now!
6. The Body Chain You Didn't Know You Needed
If you're looking for something a little bit more substantial than a simple pendant, check out this shoulder necklace! Featuring elegant Swarovski crystals, this chain is delicate and produces a beautiful, layered look that accents strapless gowns or a sweetheart neckline. If you're looking for a glamorous yet understated look, get your hands on one of these now!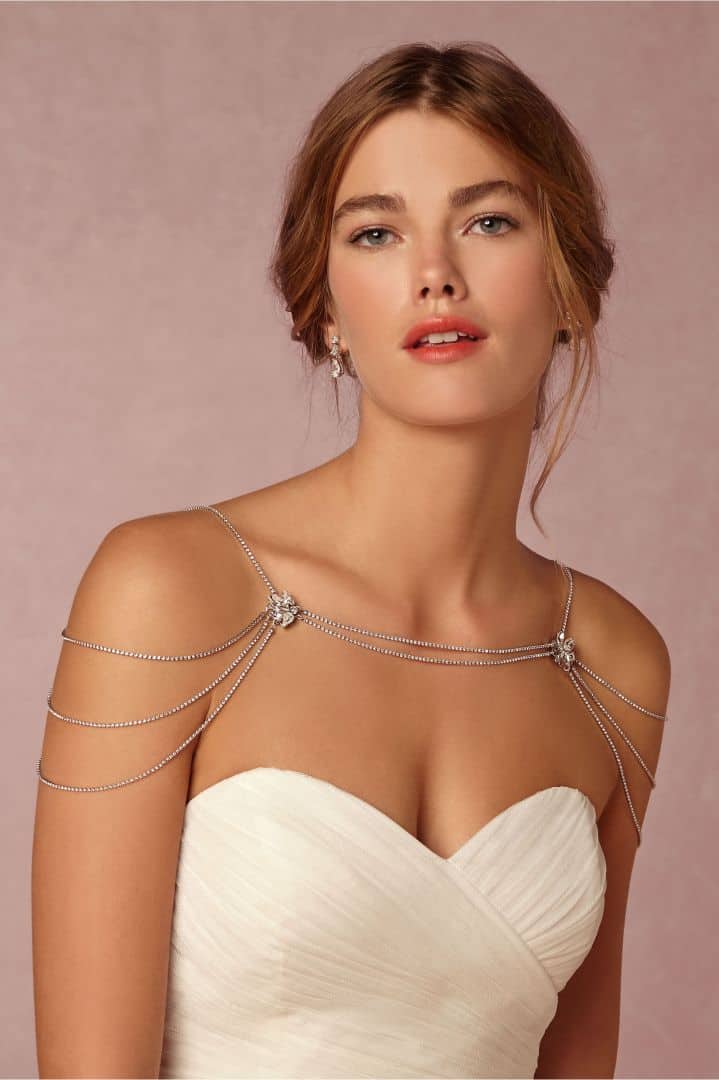 7. The Perfect Sandals for a Beach Bride
The last thing you need to worry about on your wedding day is your footwear, and these are just perfect for the beach! And afterwards, you can use them to easily dress up any outfit! The simple design of the sandals is ideal for a laid-back bride, while the lovely stone work adds a touch of sophistication without being over-the-top. I'm definitely getting a pair for myself; get yours here!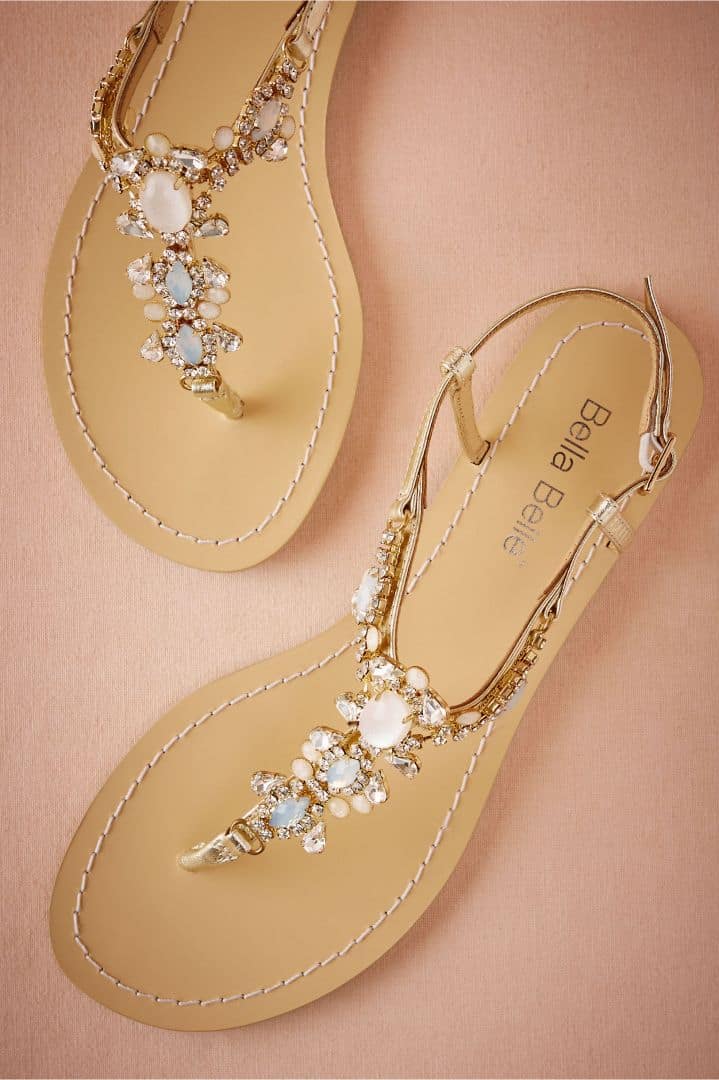 8. The Veil Everyone Will Adore
The Sarabeth veil was designed with bohemian brides in mind. This gorgeous ivory veil is made from English net yet carefully crafted here in the US.  In a classic and elegant style, this veil moves in a beautiful and unique way and is sure to be a stunning statement piece! Get yours now!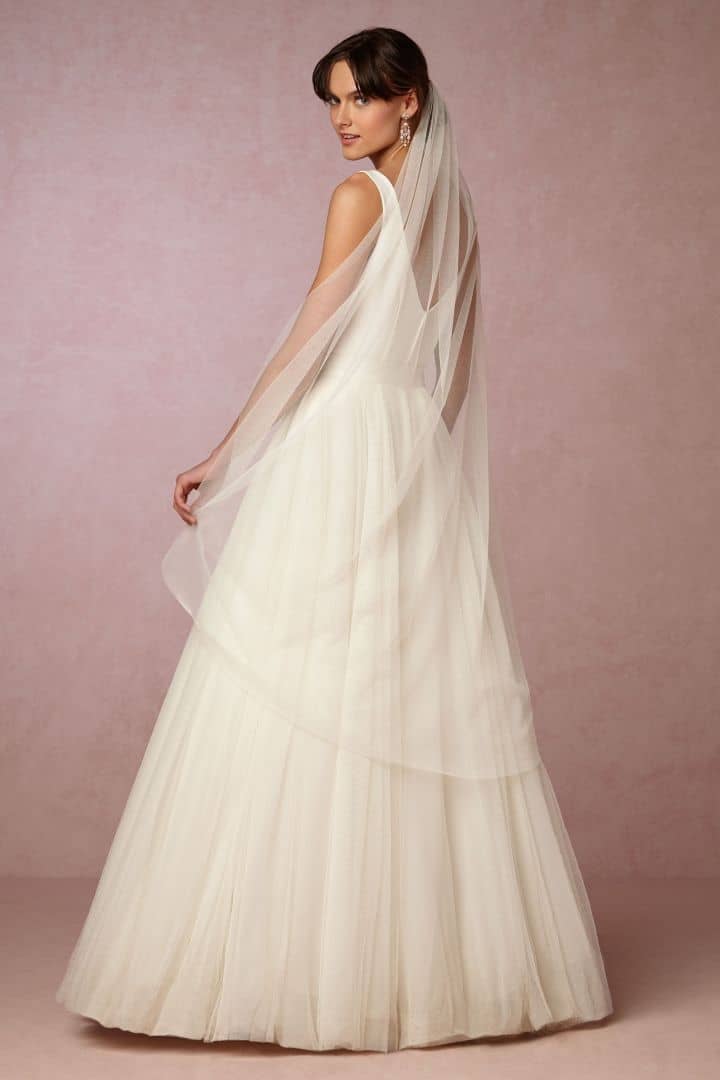 9. The Perfect Sash to Cinch the Deal
The Fortuna Sash is truly a thing of beauty. Made with glass crystals, glass beads and a length of satin ribbon, it's just perfect to transform an otherwise plain or simple gown! No one will be able to take their eyes off of you, or this sash! Check it out now!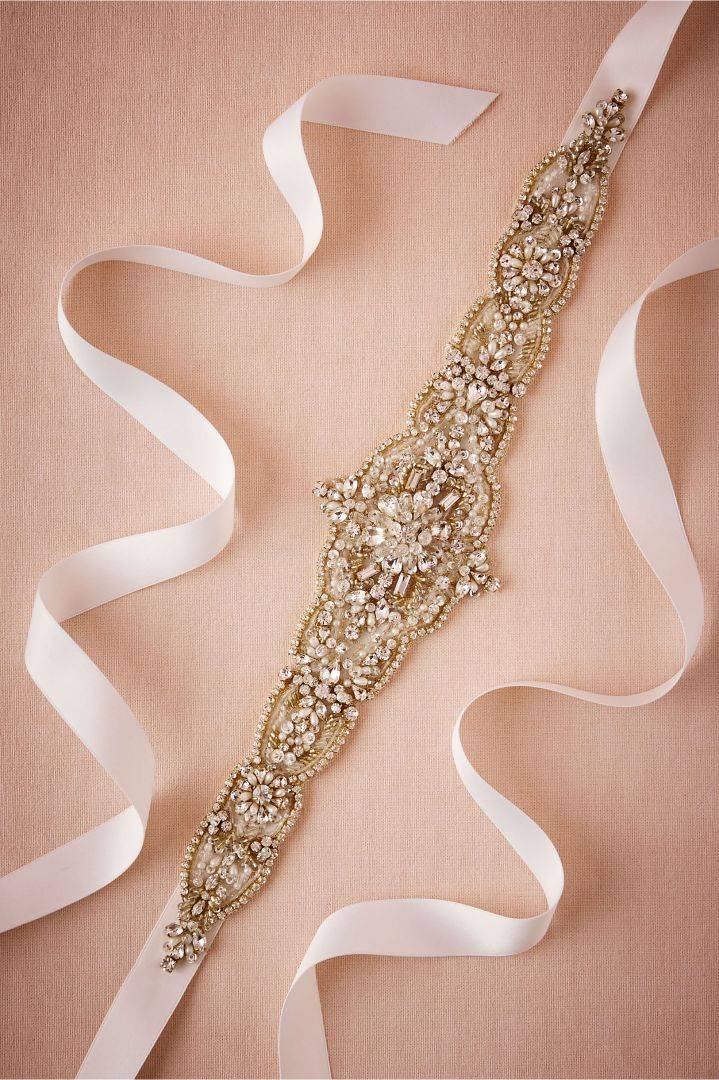 I hope you enjoyed this list! As a newlywed myself, it was so important to me to find the accessories that spoke to who I am as a person. After all, that's what being a bohemian bride is all about, and I hope I've made your search for the ultimate bohemian accessories a little easier. Tell us your thoughts in the comments and, if you loved this list, don't forget to share with your friends!
** This post was sponsored by BHLDN **