Click image to enlarge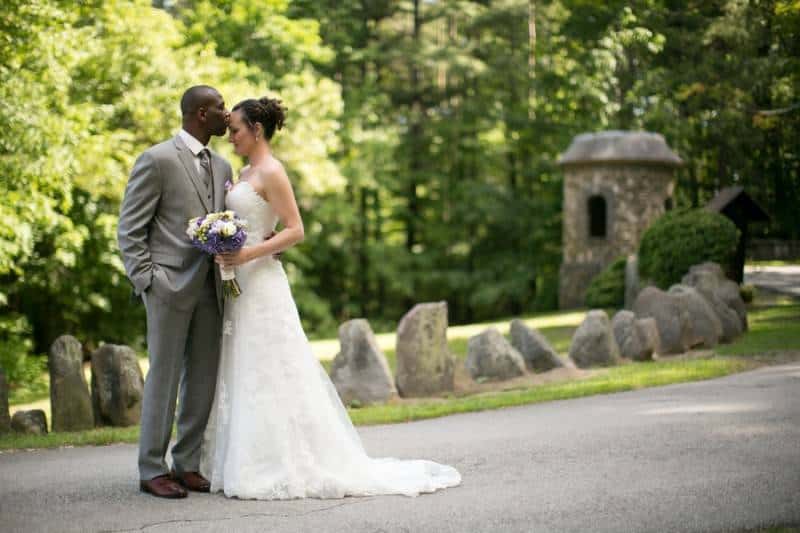 Like. Click to Vote
>
We grew up thinking that fairy tales are the best kind of love stories but soon enough, we figured out that it's not the kind of love we want for our own – the one that didn't happen overnight but the one that was grounded so much on love that being with them forever sounds like the best things there is. And that is what our couple has and it emanated throughout their elegant wedding. The details and decors gave way to marriage. I like what their photographer said about that day, how it was not a show but the beginning of a something utterly awesome. But I guess if there's one thing we should pick up from fairy tales is that castles provide a kickass venue and tada! Congratulations Nicole & Terence!
Photographer
The setting was a castle, but this wedding was not some typically overdone rendition of a fairy tale. Instead, it was a story of true love, the best kind of story. The best kind of wedding.
Nicole and Terence's love was the kind that could be seen. It was a tangible love that wove itself through everyone there, like the sunlight through the trees, bringing warmth to all those who had the honor of witnessing the start of their marriage. There was something both shared and intimate about the day. The details drove attention to the couple and the occasion. This wedding was not about a show, not about fancy details; it was about the foundation of a life being built that started with family and love.

Vendors
Photographer:   Alicia Ann Photographers
DJ:  Get Down Tonight Entertainment
Cake Designer:  Jacques Fine European Pastries
Hair Stylist:  Maria's Unisex Salon
Dress Store:  Marry and Tux
Cinema and Video:  Precious Moments Wedding Films
Event Venue:  Searles Castle
Floral Designer:  Susannes Weddings