We love it when couples think outside the box! Case in point, Ann and Patrick's jaw dropping wedding in Bermuda Run Country Club, North Carolina. Yup, you read it correctly! They got glam, sweetness, plus a handmade Bulgarian laced dress and a snazzy blue suit. The attention to detail was impeccable and she was exactly what a bride should be – confident, happy and secure. The reception was absolutely gorgeous! We definitely love every single bit of it! Jordan Brannock Photography certainly knows how to make us swoon from one photo to another. And we're more than excited to share it with you today!
We're All About the Details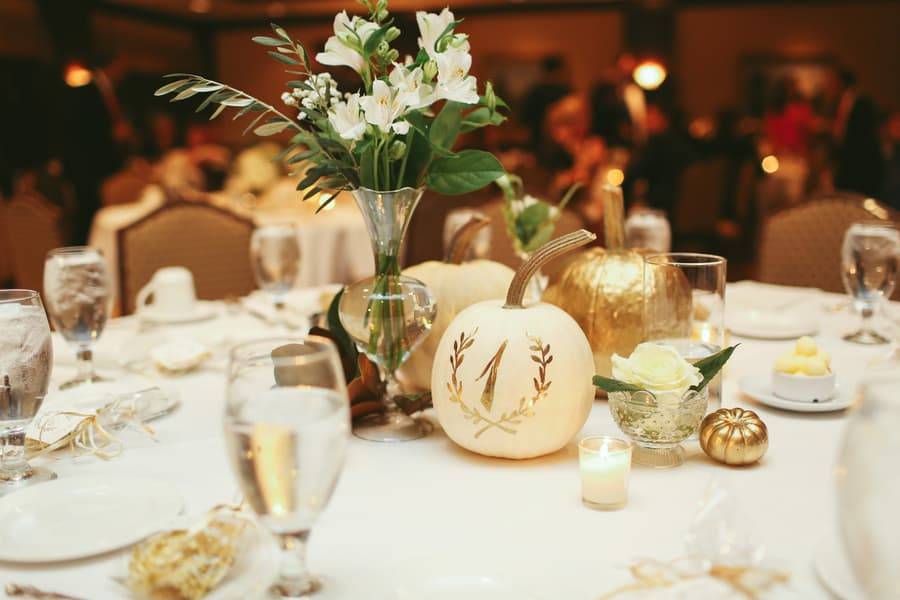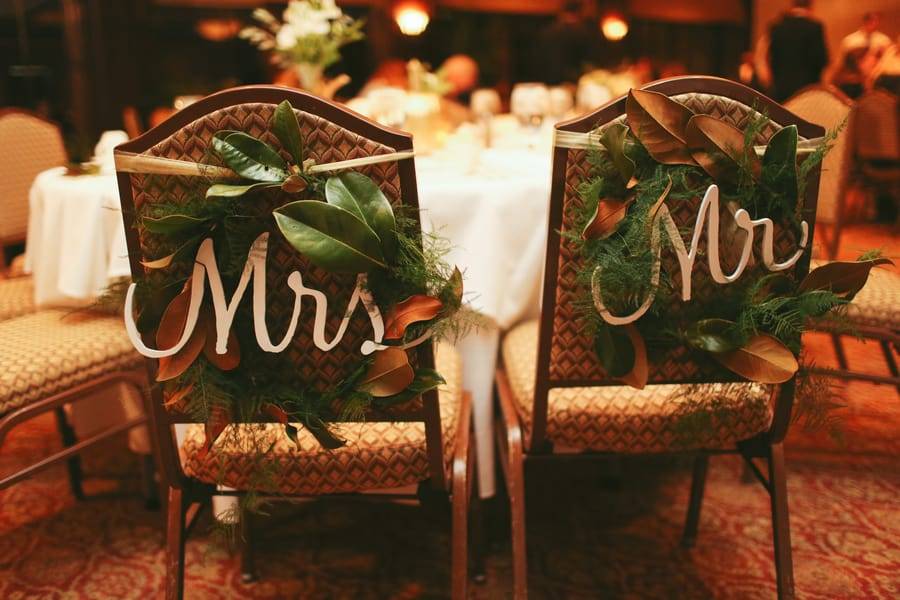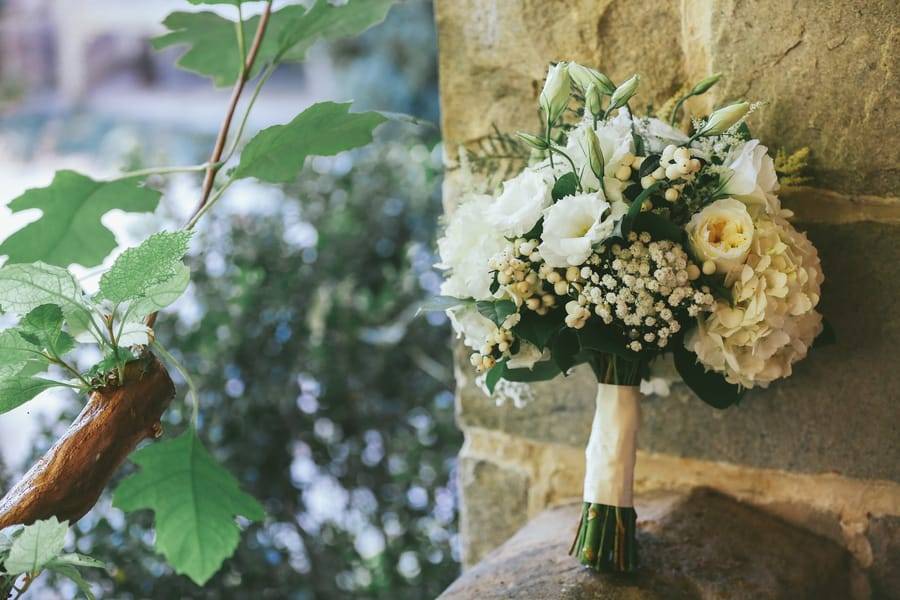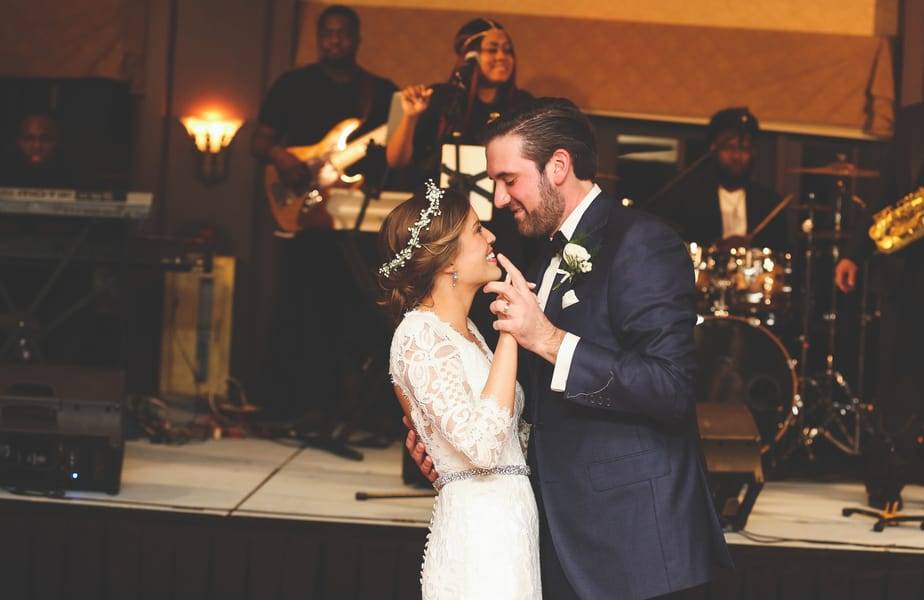 The Scribbles
The calligraphy by Carole Murray was outstanding. Her attention to detail & taste in quality and decor really showed.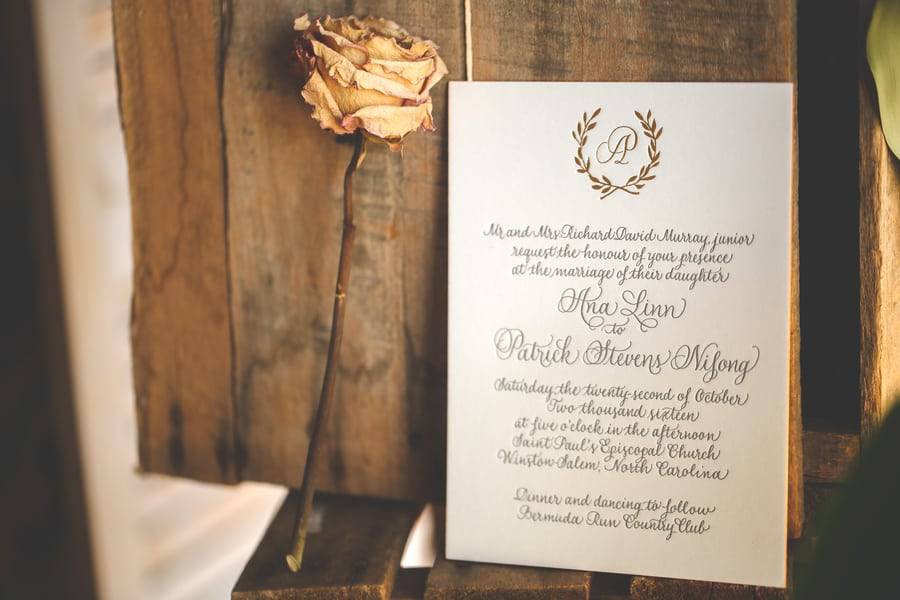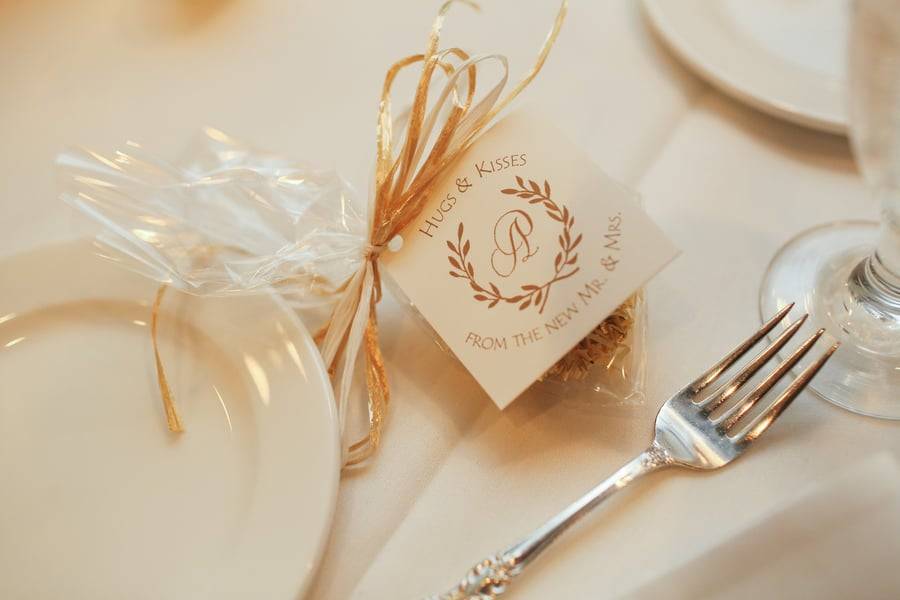 The Dress
Ana Linn wore a custom dress made of Bulgarian lace. I've never seen anything like it. It was so lovely, delicate and flattering.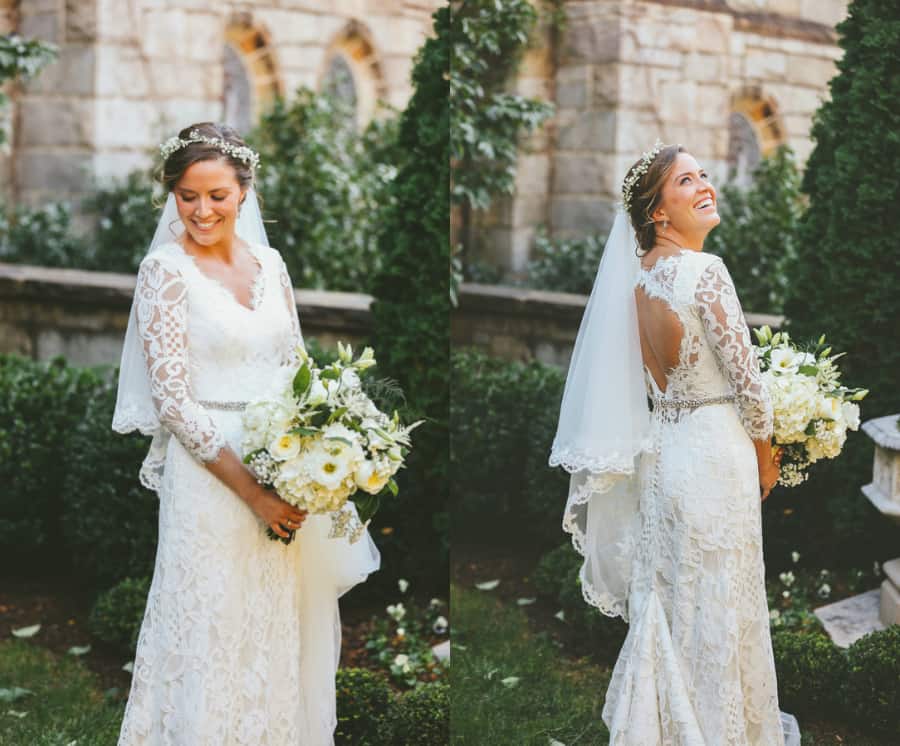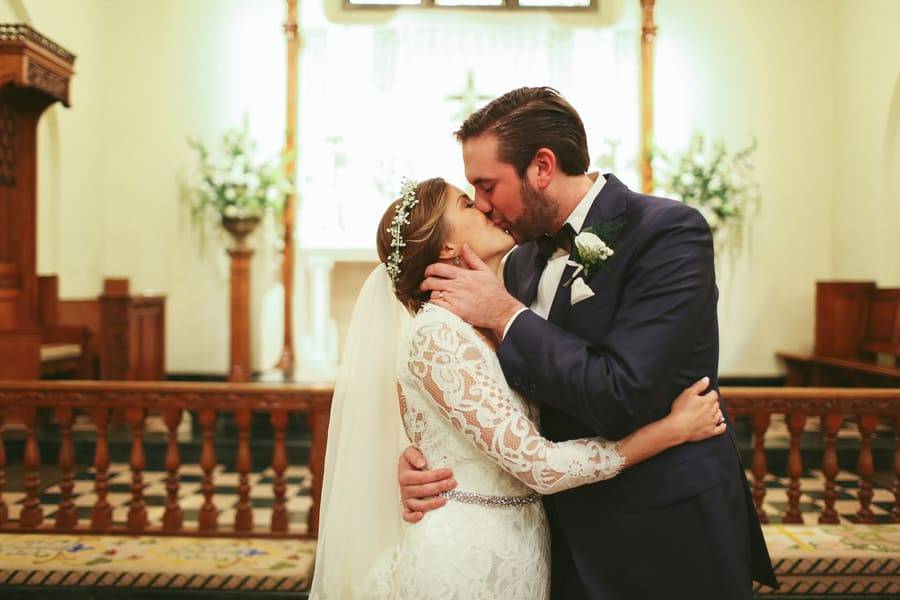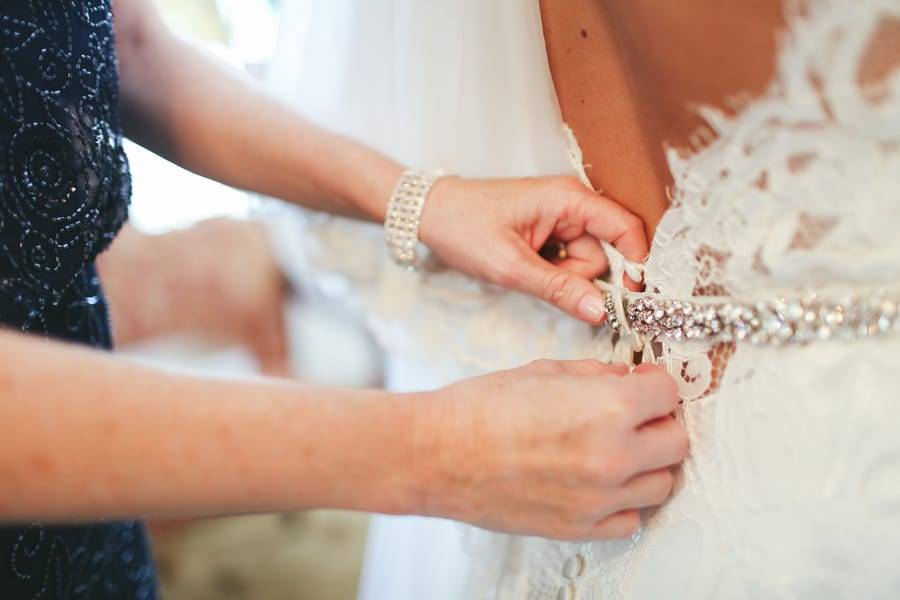 The Floral Crown
Ana Linn also wore a small flower crown that really complimented her bridal look. It wasn't too much or overpowering. It was sweet and very feminine.
The Ring
The bride wore a very unique ring featuring different materials on her bands. I love that she chose to think outside of the box.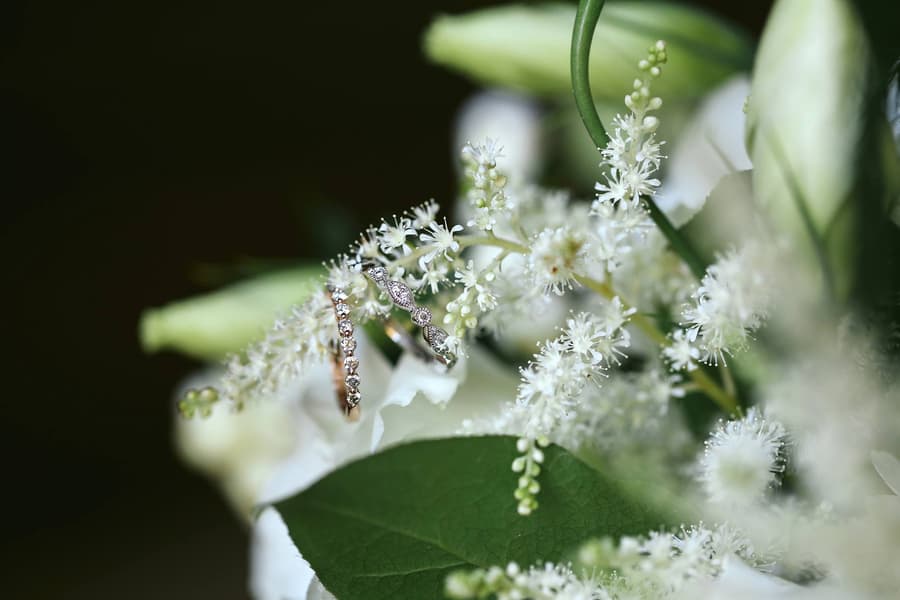 The Ensemble
The bridesmaids all wore different dresses while the maid of honor wore a completely different gown, same color palette but with a beaded texture. I love the way they all complimented one another as well as framing the bride in a truly elegant way.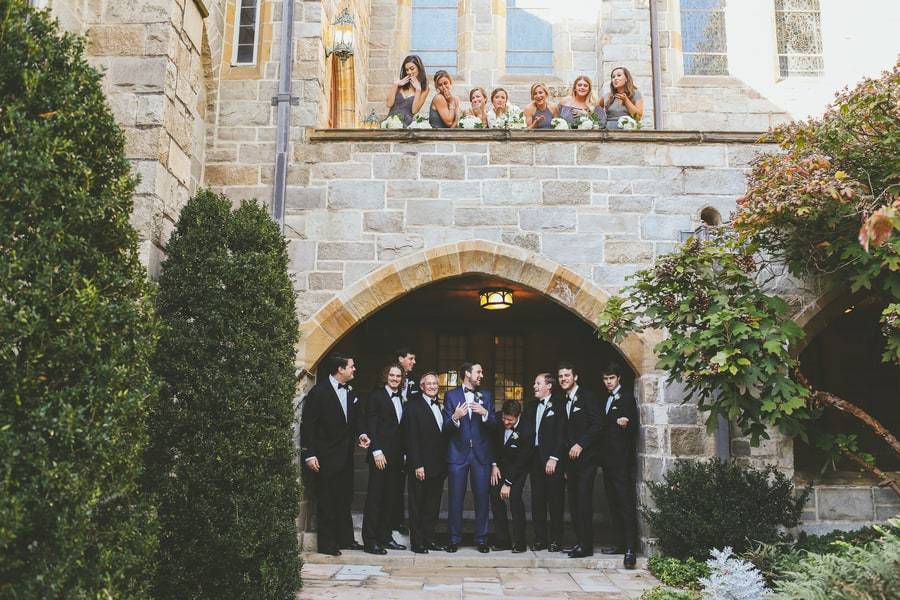 The Suit
Patrick wore a very handsome, fantastic shade of blue that really stood out against the groomsmen in black. The feather bowtie, made by Brackish out of Charleston, was such a fun surprise. The iridescence of the feathers was really beautiful at any angle.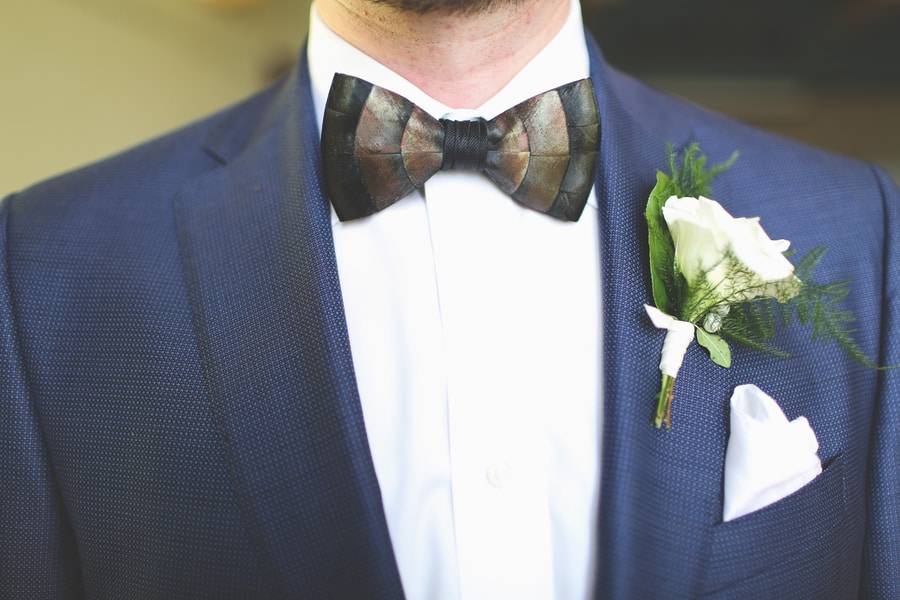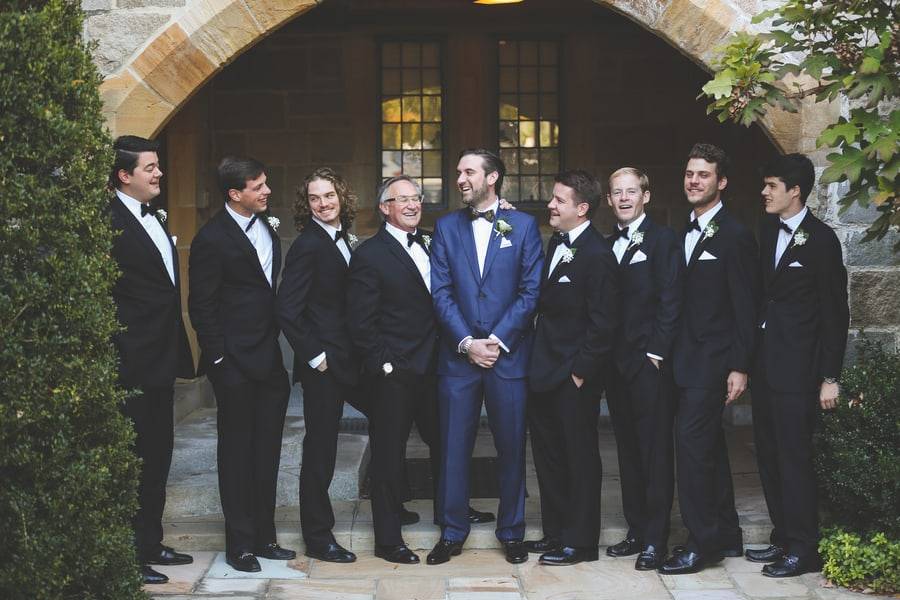 Extra Special Details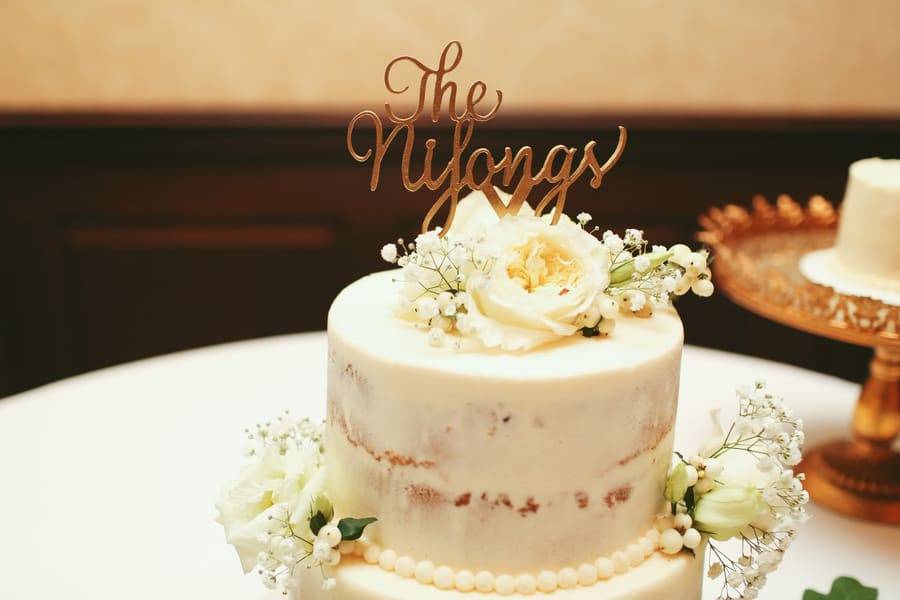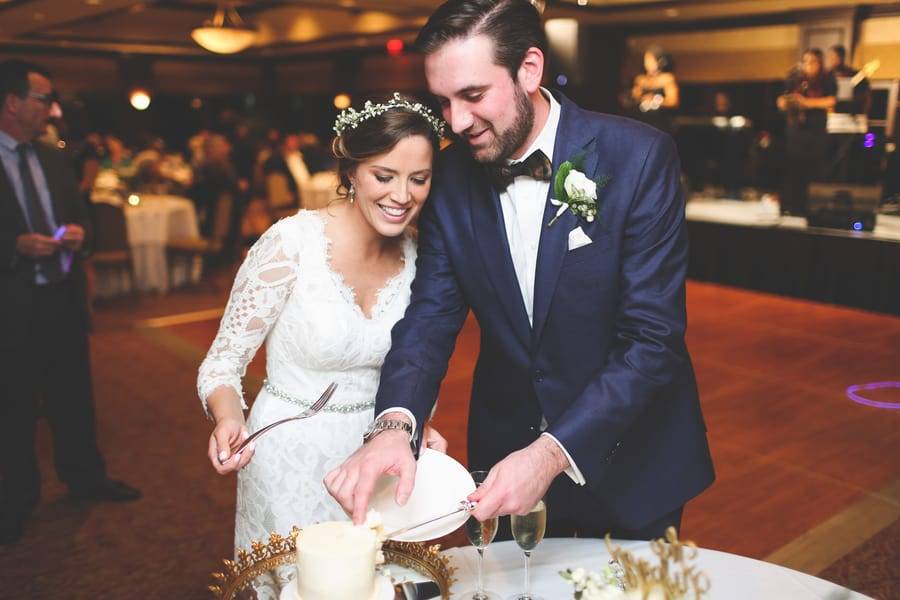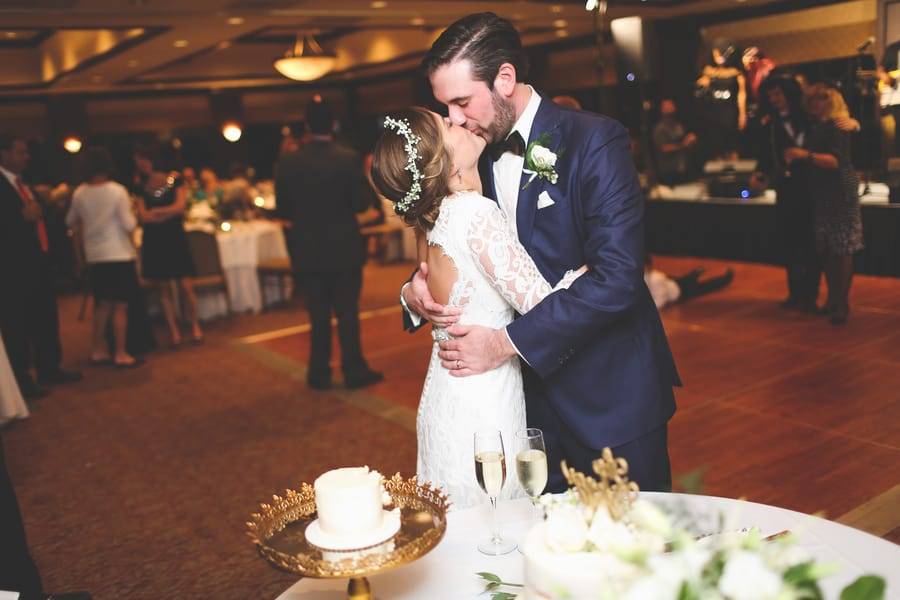 Vendors
Photographer:  Jordan Brannock Photography
Dress Designer: Polina Ivanova
Reception Venue: Bermuda Run Country Club
Calligrapher: Calligraphy by Carole
Makeup Artist: Colleen Kelly Wedding Hair & Makeup
Invitation Designer: Gifts and Paper on the Plaza
Floral Designer: Green Bee Floral Designs
Band: Groove Nation
Cake Designer: Regi Originals