Scrap booking is a wonderful way to memorialize special events and everyday occasions, so a bride is certainly going to want to make a page (or a few pages) to commemorate her wedding. The following wedding scrapbook collections are gorgeous and perfect for a scrapbook page about your big day.
The Something Blue Scrapbook Collection Kit by Prima (8×8)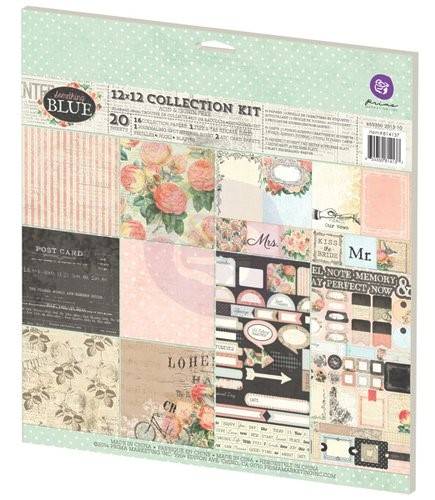 This beautiful kit includes decorative paper in shades of rosy pink, cream and gray. The patterns are all very subtle and elegant – cabbage roses, leaves and textured backgrounds. There are so many beautiful possibilities with this kit, which includes 16 single-sided paper sheets, a type and tab sticker sheet, a journaling spot sticker sheet and two artist trading cards sticker sheets. Below is just one possible layout option with this collection: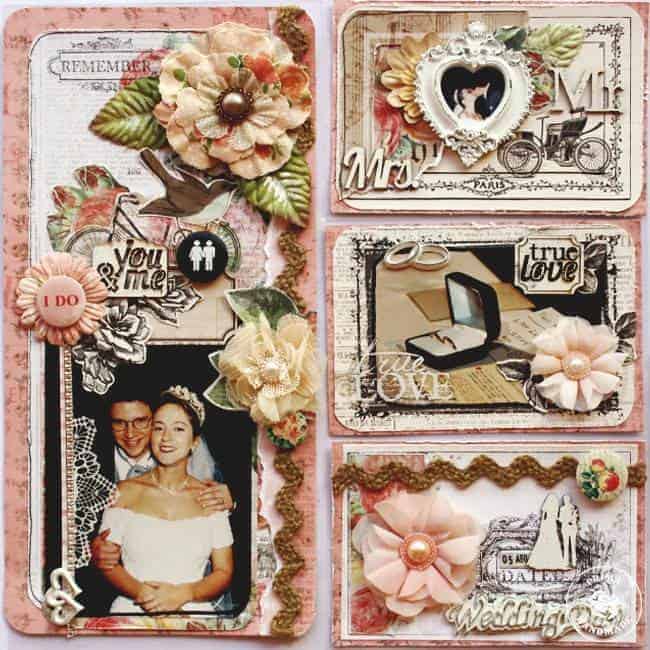 The Story of Us Collection by Simple Stories (12×12)
This gorgeous set features black, gold, and shades of white and gray for an unbelievably sleek and elegant look. The backgrounds range from beautiful black and white stripes to polka dots to big white flowers. The kit includes 6 double-sided sheets of 12" cardstock, 6 sheets of cut elements, 2 sheets of cardstock stickers, and six sheets of transparent overlays. Below is just one possible layout option with this collection: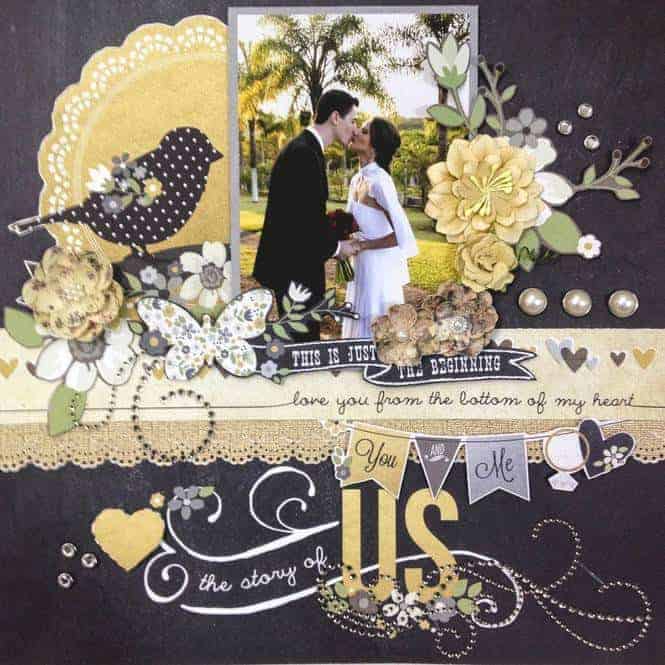 Our Wedding Story Collection by Karen Foster Designs (12×12)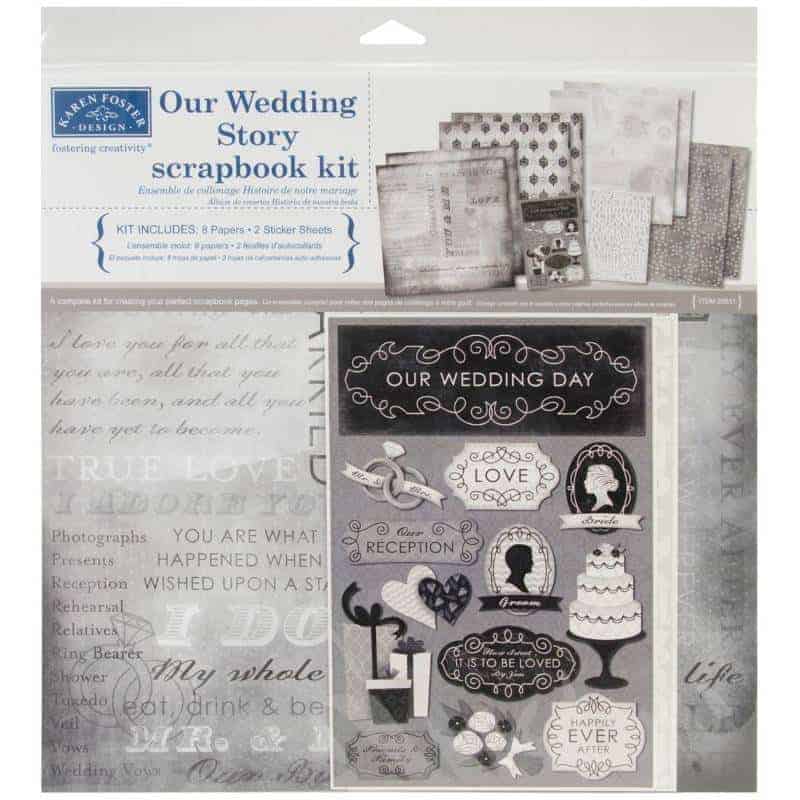 If you want something a little more "classic wedding," this kit is perfect. It features 8 sheets of decorative paper and 2 sticker sheets, and the colors are shades of black, white and gray for a vintage feel. Inside, you'll find beautiful die-cut stickers of bride and groom silhouettes, the cake, bouquets and wedding gifts, as well as gorgeous papers with subtle transparent background as well as other wedding'y patterns.
The Classic Wedding Boxed Postbound Scrapbook Kit by K & Company (12×12)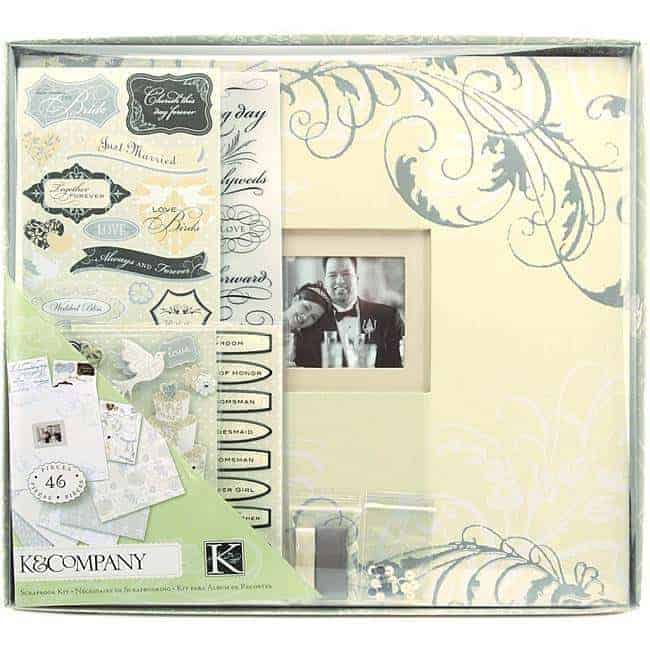 For the bride who doesn't already own a scrapbook or who wants to devote an entire scrapbook to her wedding, this choice is perfect. This collection includes a 12×12 scrapbook album and more than 46 decorative pieces that will help you plan the perfect page layouts – from die-cut stickers and decorative paper to paper overlays and more. The colors are pale yellow, black, white and shades of gray.
These are just a few of the options available to the soon-to-be-bride who wants to document her amazing wedding day, but they are our favorites for collections that are beautiful, elegant and fun!