Getting married in spring is a symbolic thing. Flowers in full bloom signify a start of new beginnings. True in getting married, you are about start a new life together. In this shoot, different kinds of flowers added beauty to the table as centerpieces. Coral, peaches, pink, and gold — were the perfect choice of color scheme for that spring vibe. Want to know how this brilliant idea came together? Read more to get the flowery details below!
Click image to enlarge
Like. Click to Vote
>
The inspiration for this shoot came from the planner Diana Pires of Truly
Yours Planning whose current obsession includes Glitter, Gold, and a Love
Struck Crush of Springs Natural Beauty. The creator of the beautiful
Wedding Cake & Sweet Table Cakealicious by Reem, could not resist adding
24 Karat edible gold glitter to the piece of resistance, the decadent
sweets. The centrepieces were dipped in satin gold dye, decorated with
fresh peonies and ralanculuas, complementing our Springs "Natural Beauty"
style shoot oh so perfectly.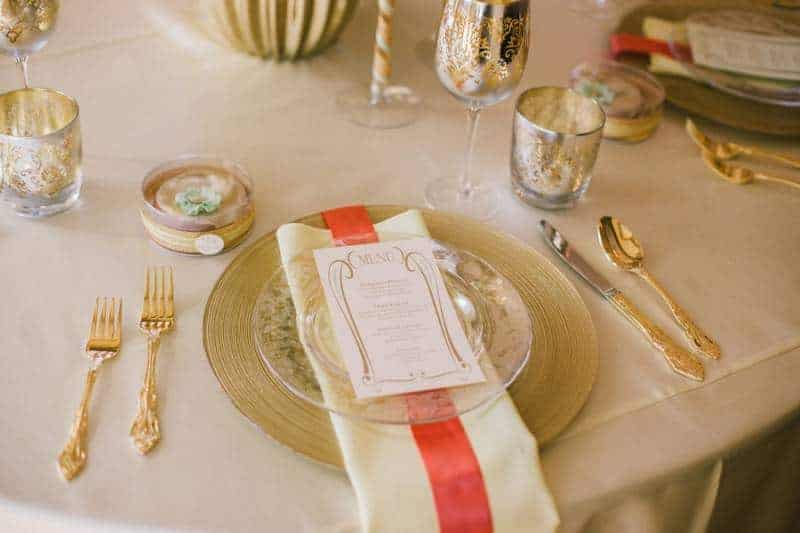 Our photographer was Julia Park – her natural, candid, editorial style was
ideal for this shoot. Romance, Love, Laughter and Simplicity was the theme
for this shoot. Diana wanted a full arrangement of flowers that looked
like they were just pick up in the gardens which Fresh Florals created
amazingly. The bouquet was simply to die for, no other words could
describe how beautiful it truly was.

Graydon Hall Manor was our host. It's terraces, garden walls, and
auxiliary building as well as the courtyard fountain was the perfect
setting for our Spring Natural Beauty Style Shoot.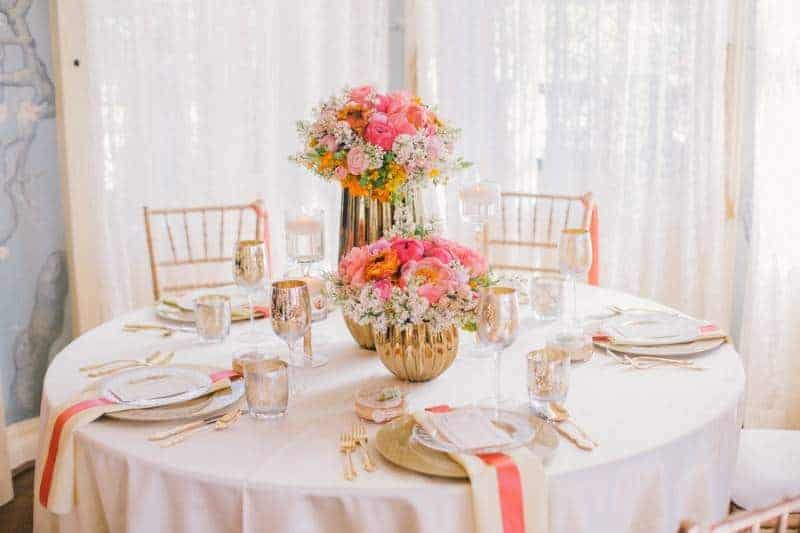 The details that made this shoot extra special included, the stationary
imprinted in gold created by Giulias Invitations along with her chained
Seating Chart, the gold flatware and glassware supplied by Chairman Mills
along with the Lemon Sorbet Linen that brought the entire table escape
together, and you cannot forget the Vintage White Couch set in the mild of
the high gardens who captured the Natural Beauty of the Models Sadaf &
Barrett impeccably.

The Makeup was flawlessly done by Carla Marques and Hair by Patricia
Zucco, wedding dresses by Kenneth Winston & Pronovias featured at Divas
Boutique, Hair Accessories including a beautiful Ivory Lace Cape designed
by Blair Nadeau Millinery and Men's sleek attire by Got Style.
VENDORS
Photographer:  Julia Park Photography
Model: Barrett Lucak
Makeup Artist: Beauty Marq
Veils and headpieces: Blair Nadeau Millinery
Cake Designer: Cakealicious by Reem
Equipment Rentals: Chairman Mills
Dress Designer: Diva's Boutique
Floral Designer: Fresh Florals
Paper Props: Giulia's Invitations
Groomsman Attire: Got Style The Menswear Store
Specialty Foods: Macarons by MacaronZ
Hair Stylist: Patricia Zucco
Model: Sadaf M
Event Planner: Truly Yours Planning
Reception Venue: Graydon Hall Manor