Bill ♥ Joane
The entirety of Bill and Joane's wedding is full of emotions — happiness, sadness, excitement, and exuberance. Their wedding wasn't only elegant and pretty it was also full of sentimental feelings. Bill and Joane wanted to pay tribute to their loved ones who aren't able to make it to their big day, loved ones who passed away and they incorporated that on their big day in a special way.
Click image to enlarge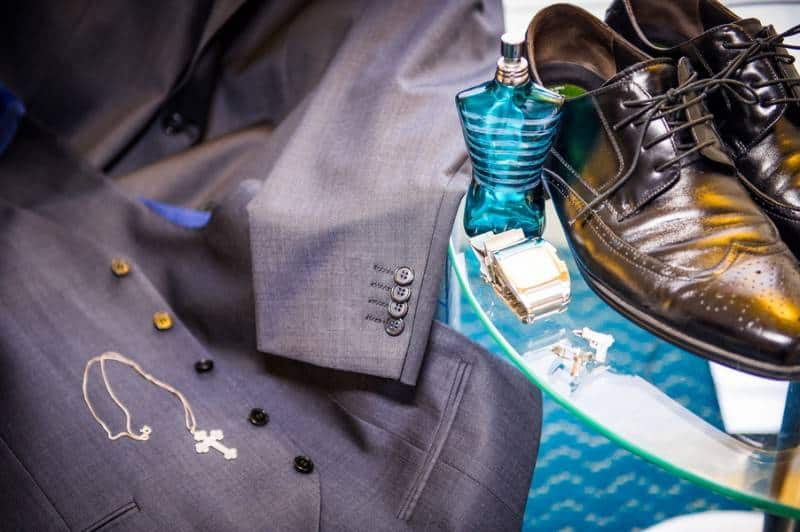 Like. Click to Vote
>
Details That Made This Wedding Extra Special
The bridal style. Joane looked good in her A-line dress composed of satin and lace fabrics that say elegant and romantic!
The first look. The single most particular aspect of the day was the first look. This isn't that common in Australia so when I told people what we were planning they all had an opinion but we went ahead, and it was such a special private moment.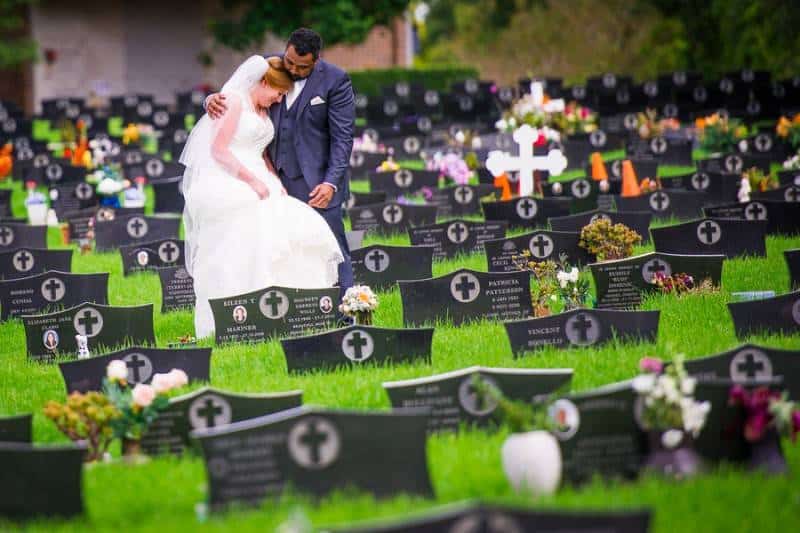 The cocktails. The cocktails on the Navy ship was so much fun. I knew it would be an excellent start to the evening celebrations, but I underestimated how much the guests would love it. It's all they talked about for the rest of the night.
The cars. I put a lot of thought into these because I know how much Bill loves classic cars. The 67 Chevy was a car that Bill and my brother always talked about buying one day, so we had to have that as our wedding car. Bill's favourite car is the 67 Shelby Mustang. It's too small for a wedding car, so I surprised him and hired one as our getaway car.
The color palette. Mint, gold, peach.

Advice for Brides-To-Be
However long, you think you need to look for a dress, give yourself more time! I left it very late. Also, find the best wedding dress tailor you can. A well tailored off the shelf dress can look as good as a made to measure and is much cheaper. Everyone will have an opinion on your wedding. Listen politely and then decide for yourself what's right. Delegate! I was terrible at this. People are happy to help. You just have to ask. Unless you are planning a super complex, over the expensive top wedding, you don't need a planner. You can do just as well going along to wedding expos and collecting ideas and vendor information. Pick your expos carefully. Some of them are not that helpful. If you don't have a planner, you do need to understand the basics of event planning. You can get run sheet templates and advice on a lot of wedding sites.
Money Matters
$20,000 – $45,000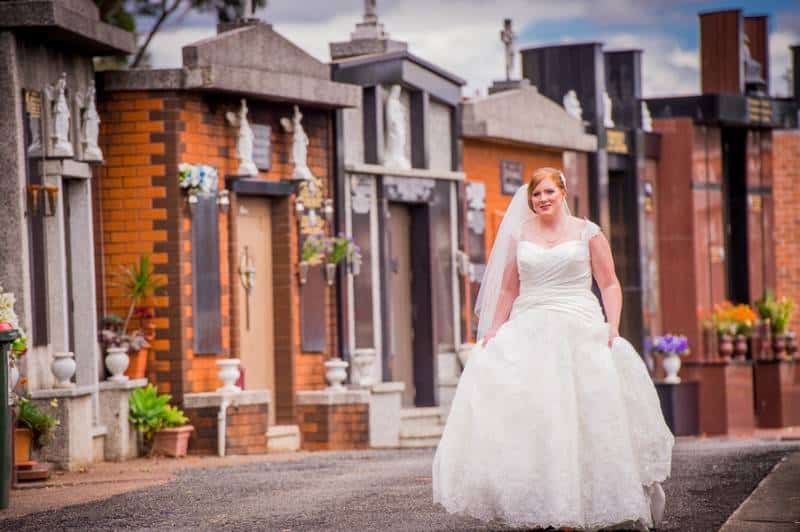 VENDORS
Photographer: Samantha Ohlsen Photography
DJ: All Event Party DJs
Museum: Australian National Maritime Museum
Caterer: Laissez-Faire Catering