If you haven't decided what your bridal jewelry will be yet, then this is a great post for you. Here are some lovely ideas for bridal jewelry that you might want to wear for the big day, as well as some tips for wearing it!
Bib Necklaces
Bib necklaces can be absolutely fantastic as bridal jewelry, especially if your dress is more on the simple side. These highly decorative necklaces draw the eye and really make a statement. This one is beautiful and a perfect example of a gorgeous piece that isn't very expensive.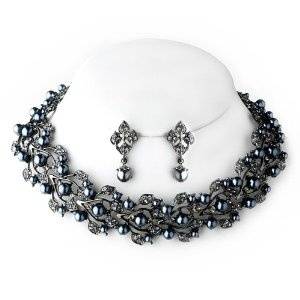 Simple Necklaces
If your dress is a little more sophisticated, perhaps with a lot of embroidery or beading, then a simpler necklace is in order. This pretty Swarovski crystal necklace is perfect for a more sophisticated dress.
Crystal Hair Combs
Crystal hair combs are the perfect accessory for a bride who doesn't plan on wearing a veil. It catches the light for a perfect amount of sparkle and looks great on both elaborate and simple hairstyles.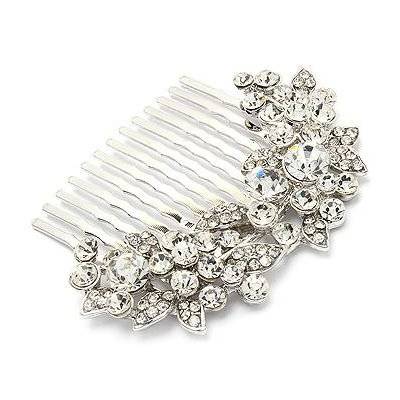 Bracelets
Bracelets are the perfect accessory for the glowing bride. A thicker, more sophisticated bracelet is perfect for a short-sleeved, simple wedding dress while a more elaborately decorated short-sleeve dress might demand a thinner, simpler bracelet.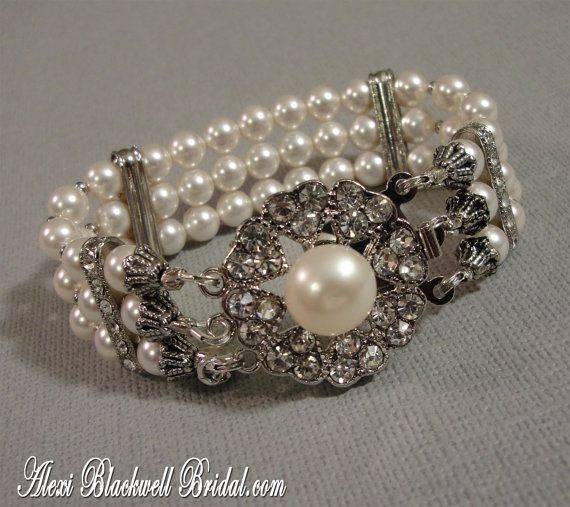 Earrings
Finally, earrings work the same way. If you're wearing an updo that's simple and sleek, you can go for a more sophisticated earring. If your hair is down, try something simple like diamond studs.
These are just a few examples of beautiful bridal jewelry and the best ways to wear them. A large part of the fun is shopping for the perfect pieces!