Summer always brings swimwear trends with itself, which usually lasts almost a year long. While shopping for your new swimsuit, keeping trends in mind should be your preference, even if the trend is about one piece or itsy bitsy bikini. If you are planning a bachelorette party, there are styles available for you too. Bridal themed swimsuits designed for both – the bride-to-be and bridesmaids.
A bridal themed swimsuit with playful graphics, colors, and cute fonts is the best way to enjoy your bachelorette party added with a cheeky effect. A style loved by you and your bridesmaids too can be a one-piece with high-cut legs, flattering scoop necklines, and cross-back straps to bikini sets like a bandeau and high-waist bottom or a classic triangle.
Wear a swimsuit printed with "Bride" or "Future Mrs." and make it more effective by making your bridesmaids swimsuits that complement your's and this is what will add a great touch to your pictures. Feel free to choose from a variety of bright colors or a dark color for your swim wear instead of selecting the same bridal white. Making your bridesmaids wear swimsuits of shades of a specified color under the color shade of your swimsuit can be a lovely attractive creative idea.
Don't stay with what comes ready, you can even customize your swimsuits. You can customize them with your initials printed on them. Add glitters and decorative stones with your initials and you may even coordinate the prints of your bridesmaids' swimsuits with the one printed on your swimsuit.
If you are looking for something for yourself and your bridesmaids as well that is affordable and attractive, then continue to read until you find some great things and ideas from below listed 38 swimsuits ideas.
Brides x Mod Thread Bride Hi-Cut Swimsuit in Blush
Brides x Mod Thread Team Bride Swimsuit in Mint
Brides x Mod Thread Bride Tribe Hi-Cut Swimsuit in Blush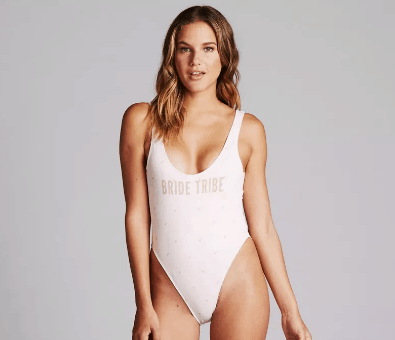 Brides x Mod Thread The Mrs. Swimsuit in Light Blue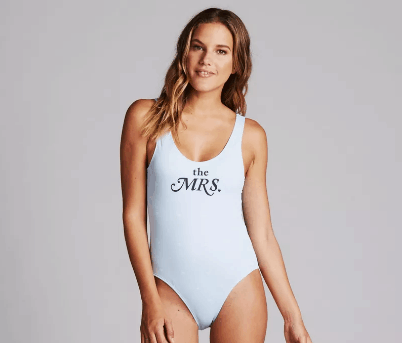 Brides x Mod Thread Bride Gang Hi-Cut Swimsuit in Blush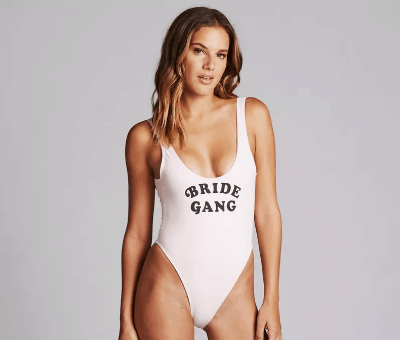 Boohoo 'Bride Squad' Slogan Scoop Swimsuit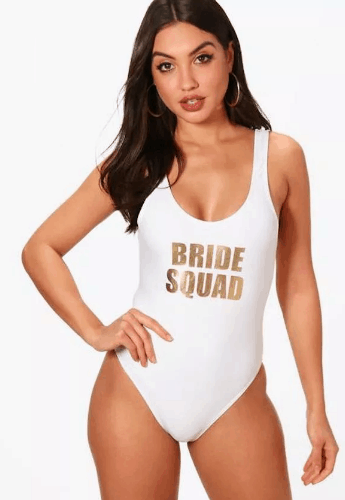 PrintedSoupsX Bridesmaid Bride Team Script Text Swimsuit
Boohoo Bride Slogan Scoop Swimsuit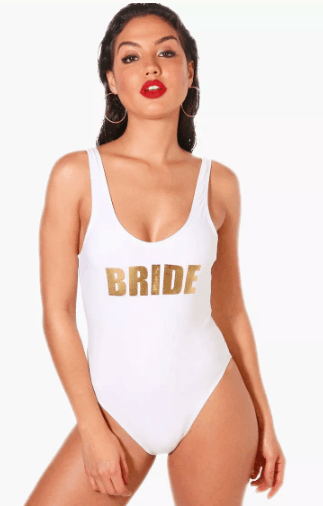 Pretty Little Thing White Bride Bandeau Bikini Top
Pretty Little Thing White Bride High Waisted High Leg Bikini Bottom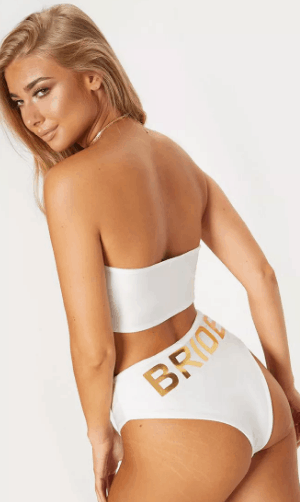 Yandy The Bride BFF One Piece Swimsuit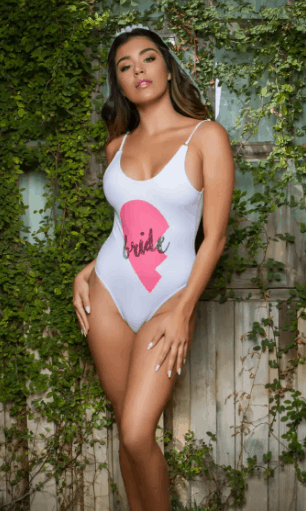 Yandy The Maid Of Honor BFF One Piece Swimsuit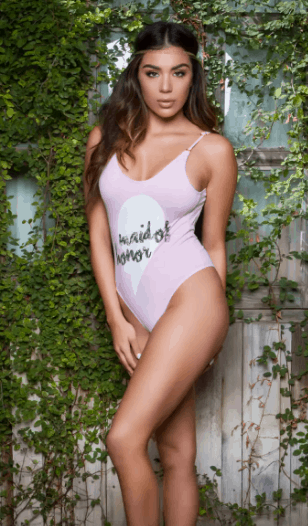 Forever 21 Plus Size Team Bride One-Piece Swimsuit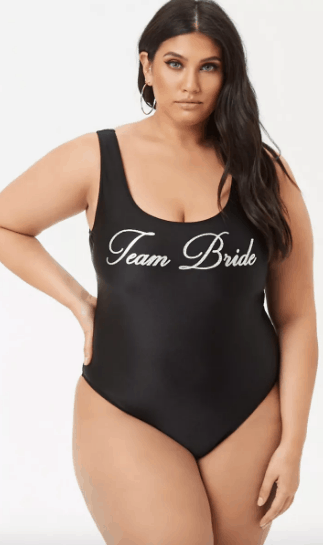 Strongnewsexy Bride Squad Swimsuit
Missguided Bridal Sash Swimsuit
Forever 21 Plus Size Bride One-Piece Swimsuit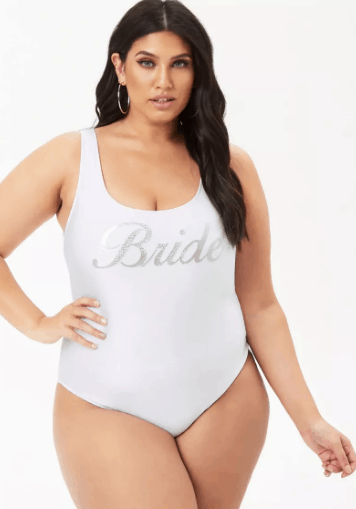 New Look Bride Swimsuit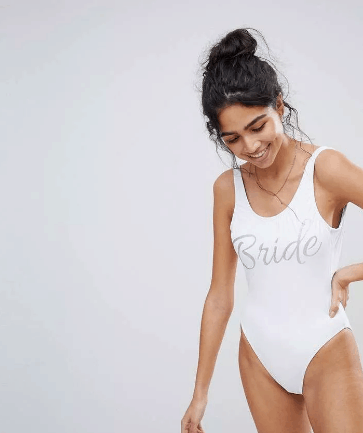 Missguided White Bride Swimsuit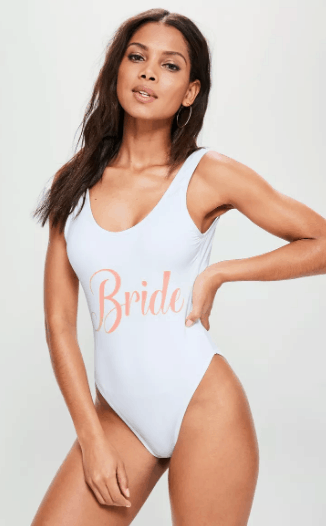 Missguided Pink Bridesmaid Swimsuit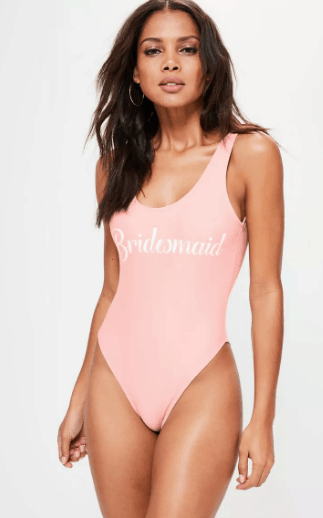 Shifeier White Bride Classic California Bathing Suit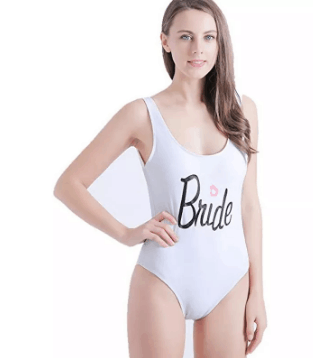 Mybridetribe Cross Back Bride Bathing Suit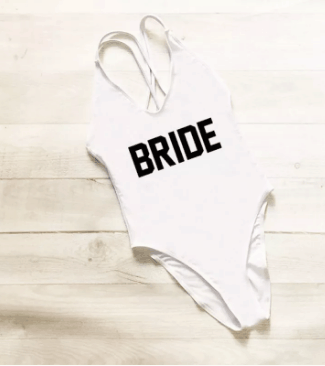 CuteSayings Future Mrs Swim Suit
CuteSayings Final Fiesta Swim Suit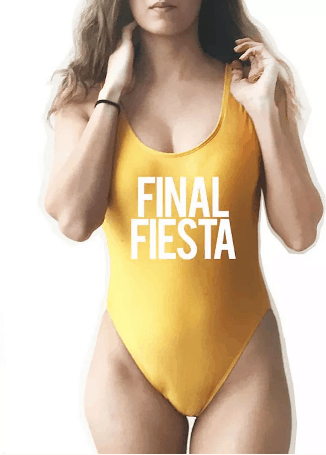 PartyPerfectApparel Bride One-Piece Swimsuit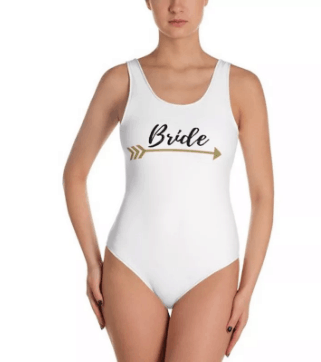 JWBridalShop Bride Bathing Suits
ASOS DESIGN Bride Slogan Swimsuit With Contrast Bind in White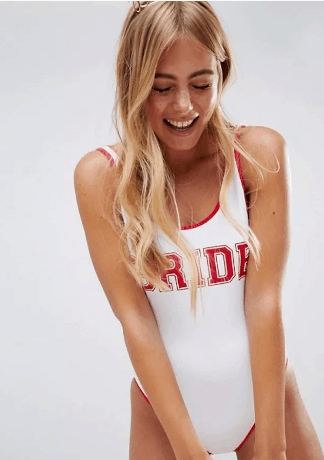 ASOS DESIGN Brides Babe Slogan Swimsuit With Contrast Bind in Red
David's Bridal Bride Ruffled Hologram Swimsuit
Vanilla Beach Bride Cheeky Low Back One Piece Swimsuit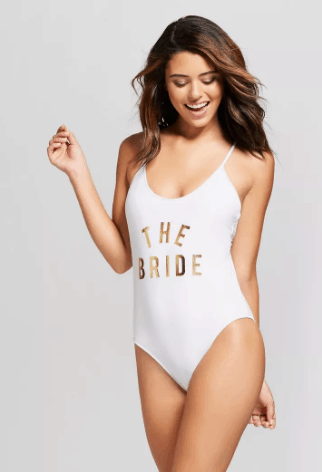 LittleBrownnSuitcase Team Bride Swimsuit
California Waves Juniors' Bride Graphic One-Piece High-Leg Swimsuit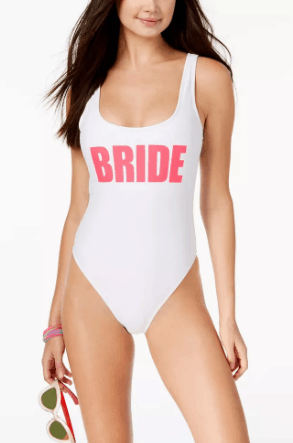 David's Bridal Glitter Print Bride Bikini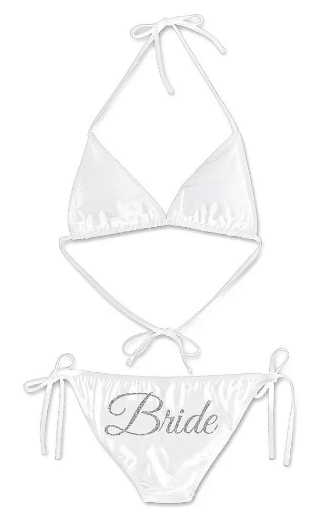 HandmadeTeesCo Bride Squad Sexy High Cut Low Back One Swimwear
Venus Bride One-Piece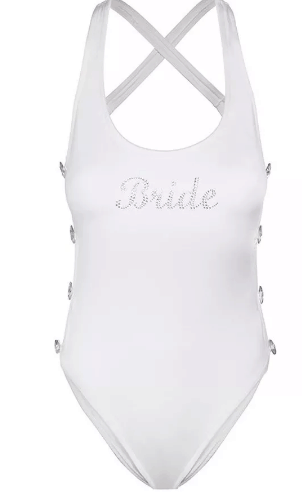 BrideBikini Bride High Rise Swimsuit
Bridal Party Tees Future Mrs. Beach Bachelorette One Piece Swimsuit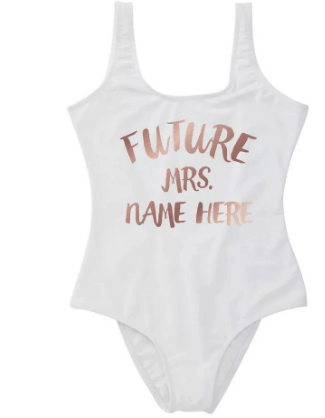 Bridal Party Tees Nautical Bride Bachelorette Swim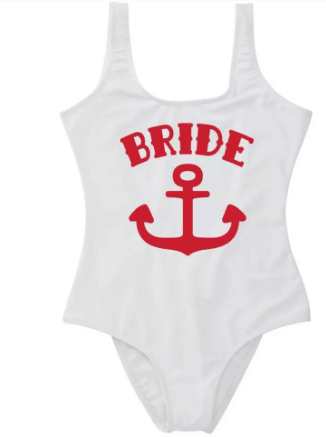 Private Party Bride One Piece