Ashley & Larry flew 3,000 miles back home so that they could be surrounded by friends and family. From the cornflower blue dresses to the rustic barn that the reception was in, this wedding features lots of emotion throughout the day.
Ashley was a very busy bride going to school full time and working. Larry was part of the Marine Corps and he proposed to Ashley as soon as he finished bootcamp.
This is what Ashley said about how Larry proposed:
At a party with all of our friends on December 23, 2010 Larry turned the music down and thanked everyone for being there for both of us while he was away at Marine Corps bootcamp training.
He said he was sad to have to be leaving again, but wanted to leave me with something special, and got down on one knee to propose.
Everybody freaked out! Normally he can't surprise me, but this was a complete shock. It was awesome!
Ashley and Larry got married at beautiful sunset crest manor, overlooking an unforgettable sunsets at the foothills of the beautiful blueridge mountains.
As the thunder clouds collected, the sun decided to pierce through instead, allowing the ceremony to take place on the front steps of Sunset Crest Manor. Each bridesmaid wore a cornflower blue. Each guest grabbed a chair and headed to the front lawn as Ashley's Dad tearfully walked her down the aisle.
The reception was held at the barn on the property. The barn was quite beautiful with granite floors. All together, a very warm and emotional party. Lots of love, tears and laughter!
Congratulations to Ashley & Larry on their wedding and many thanks to Larry for serving our country.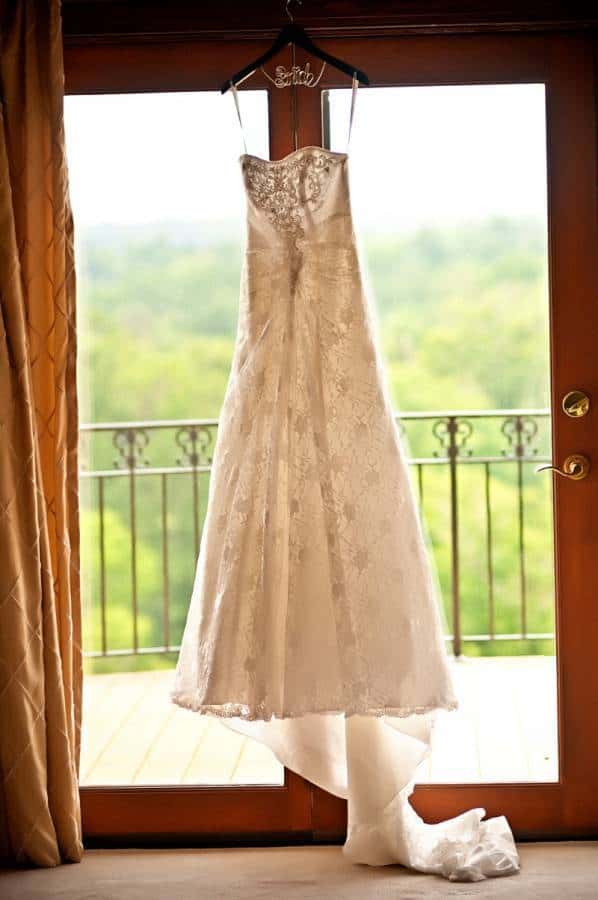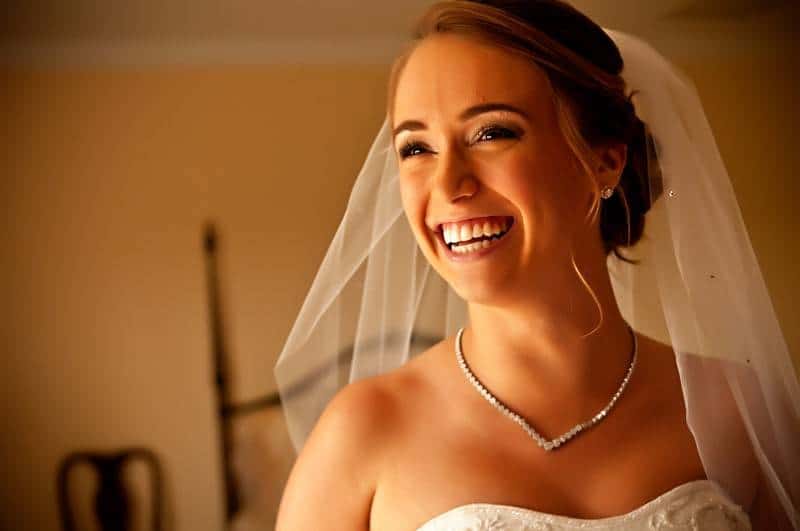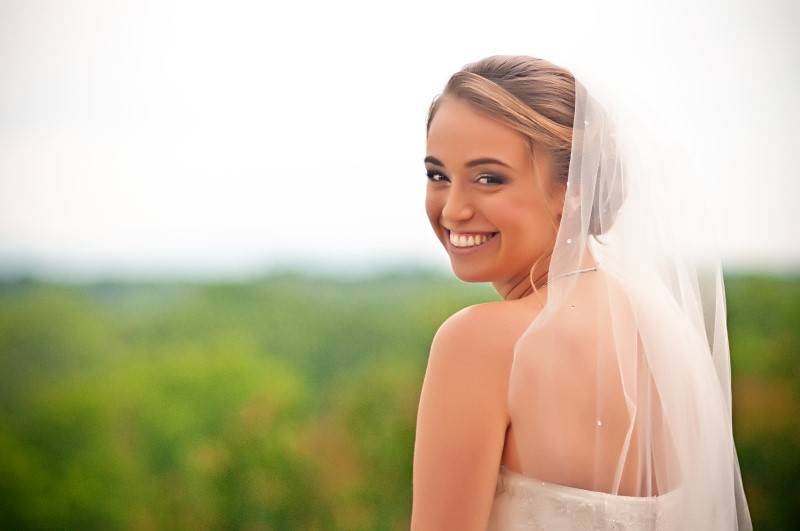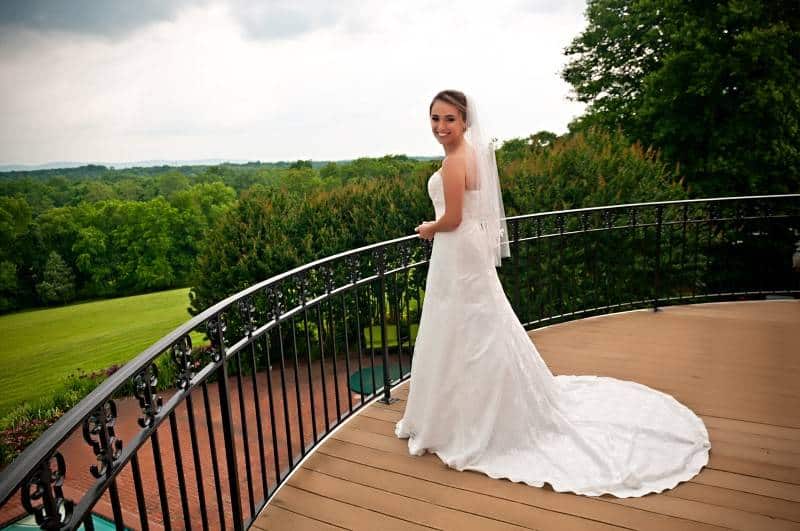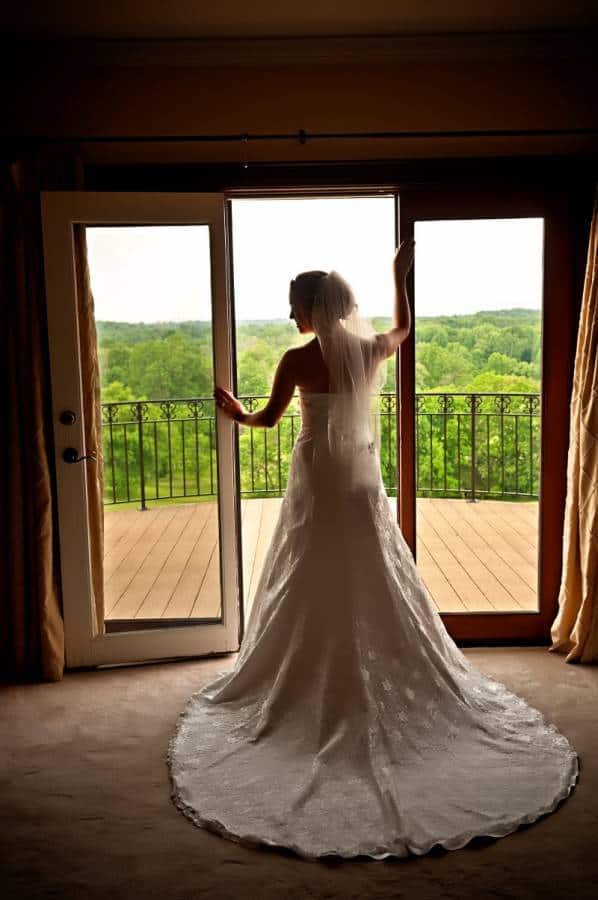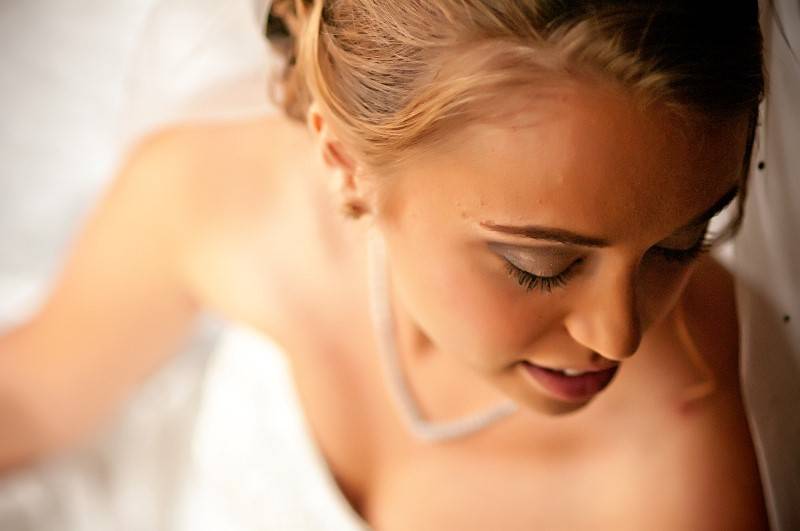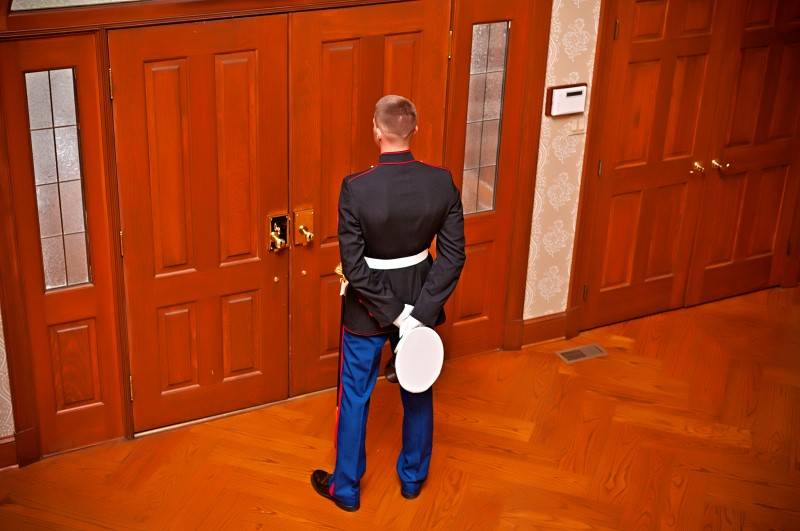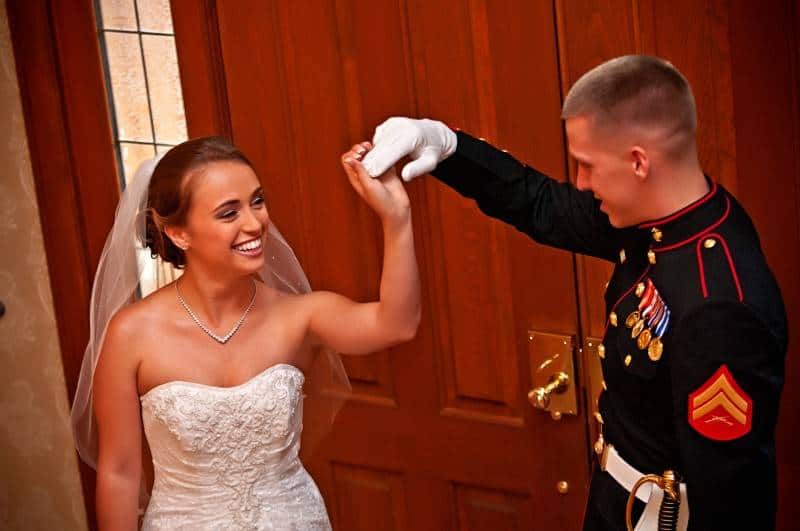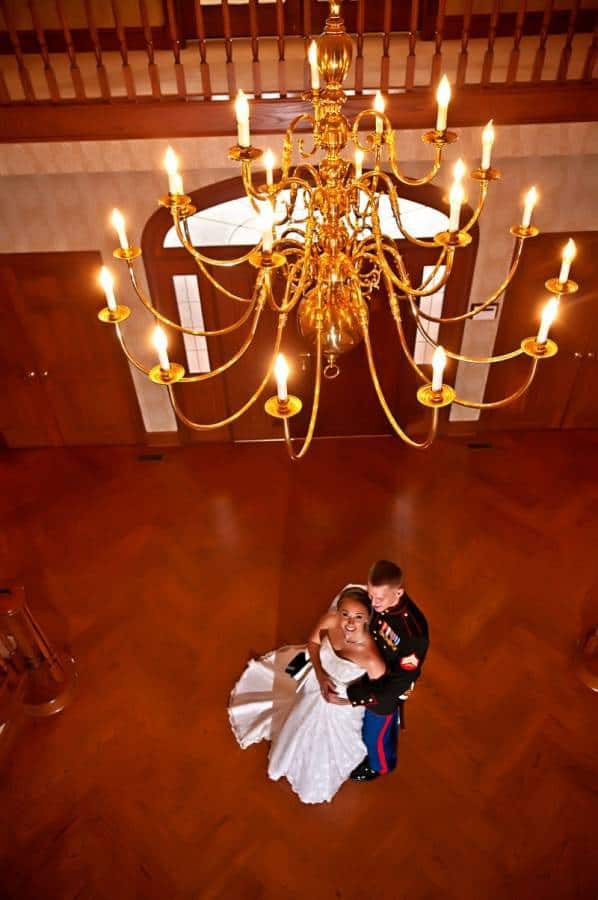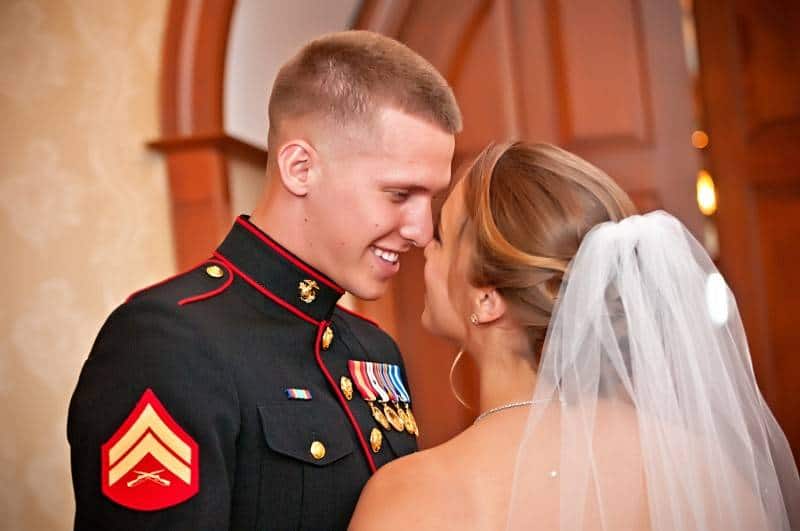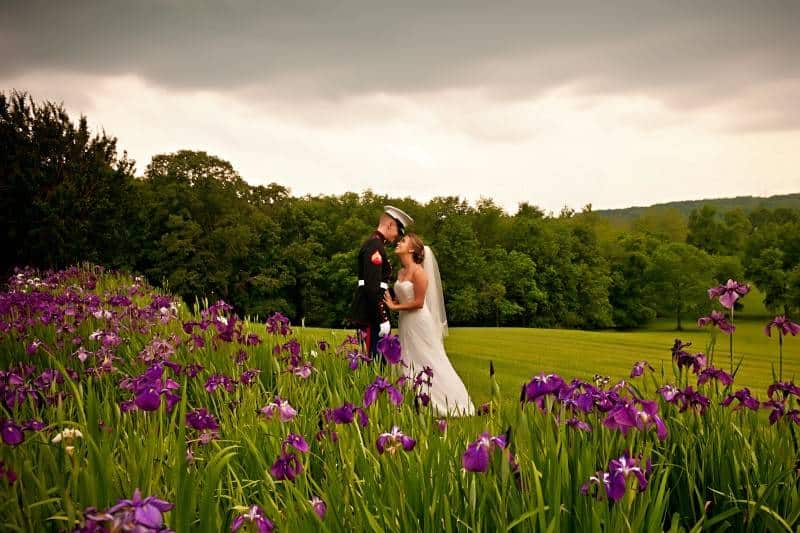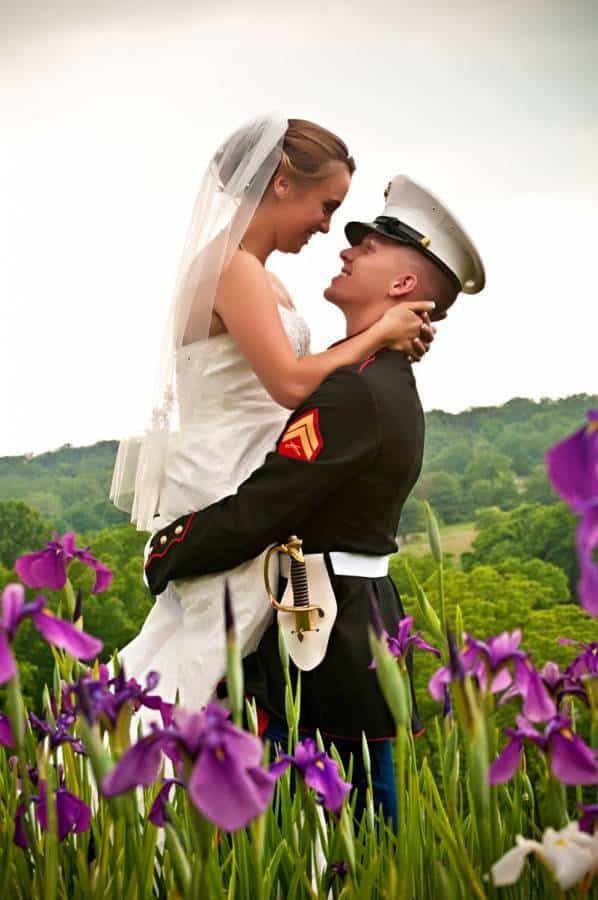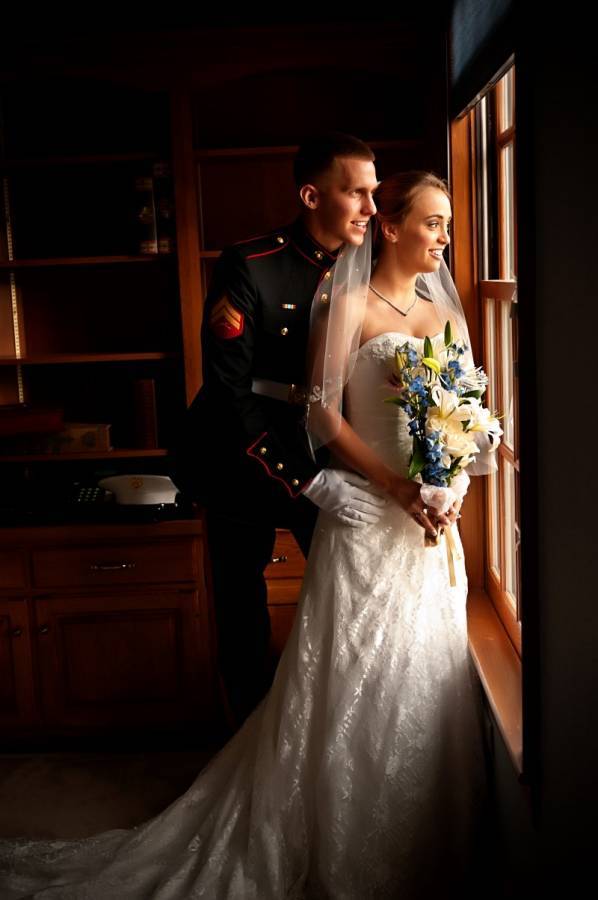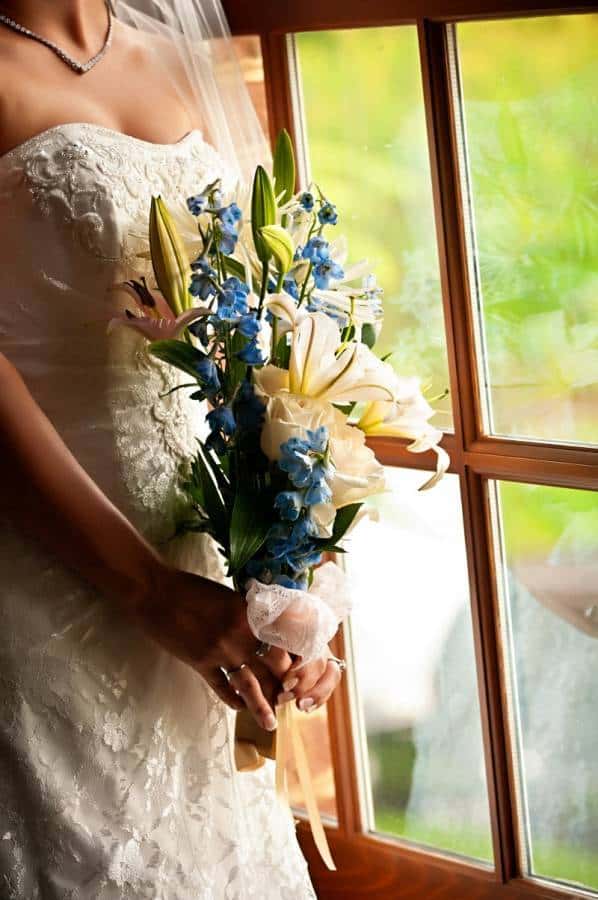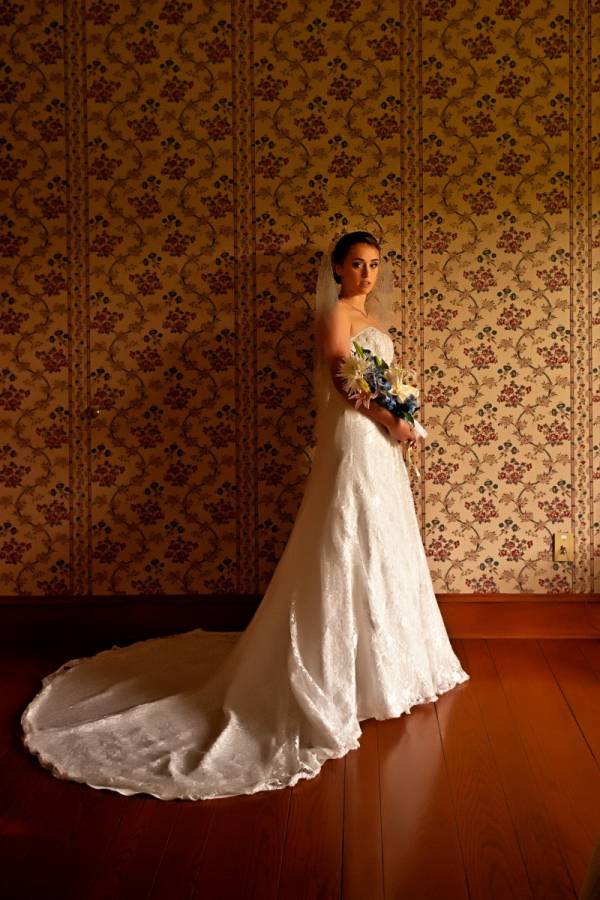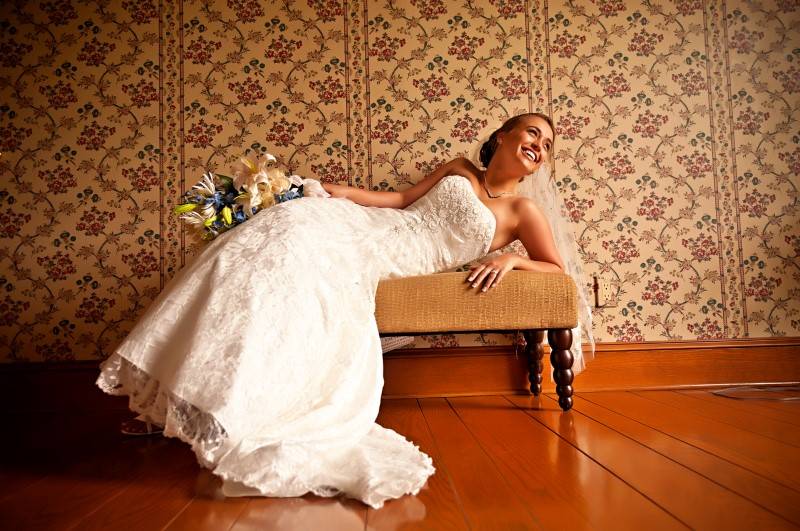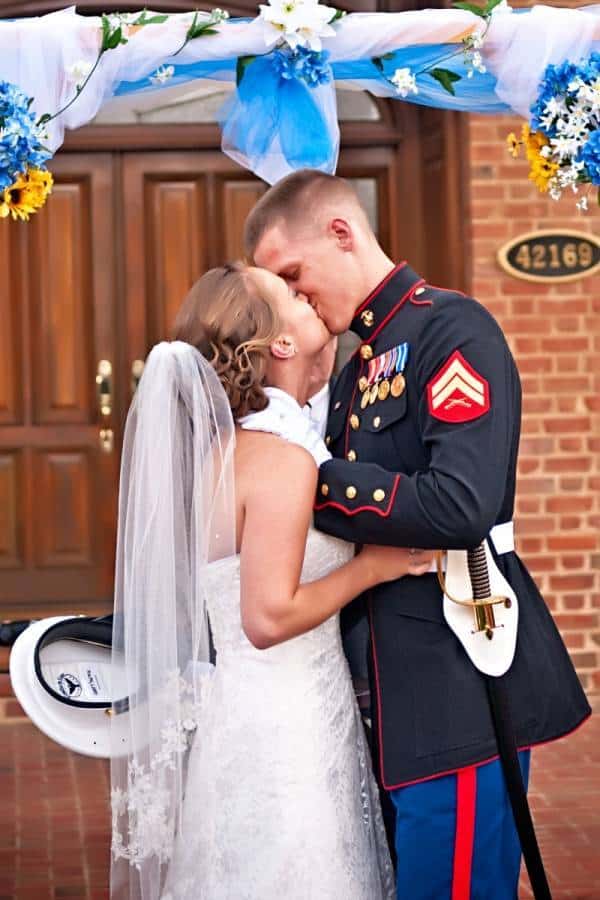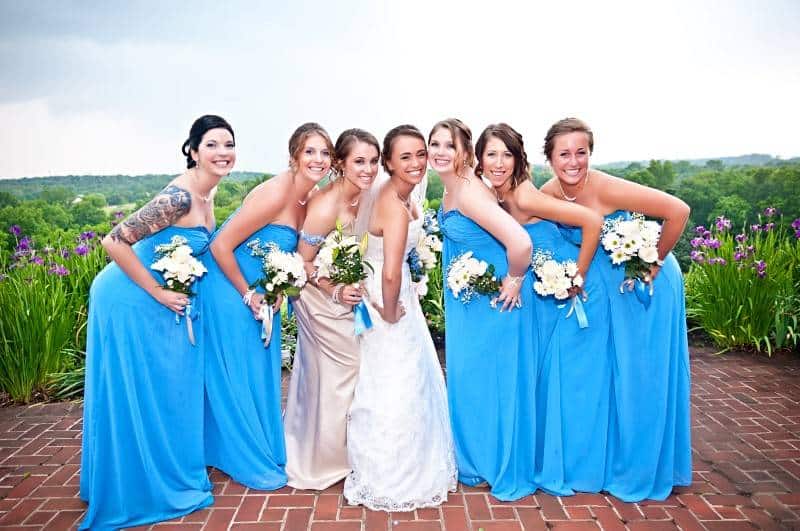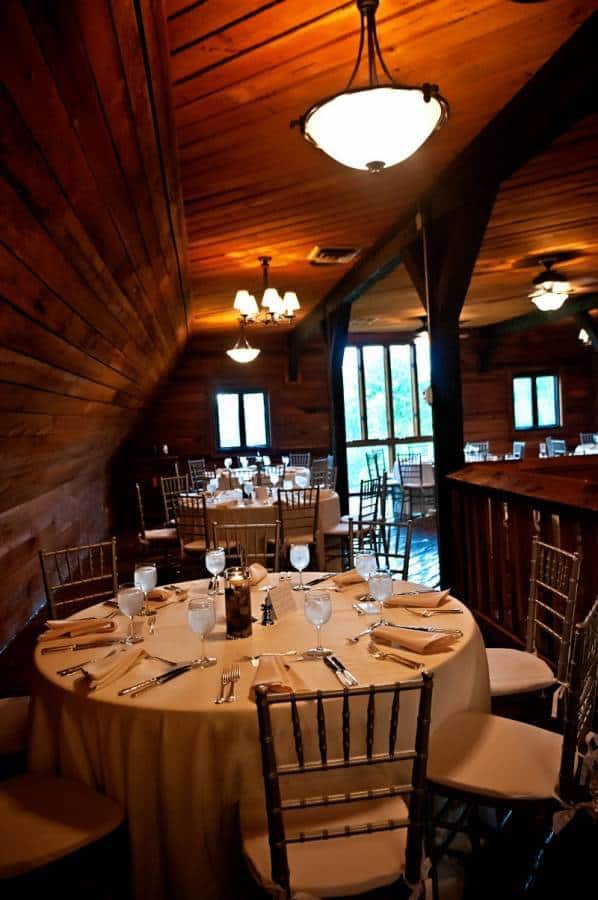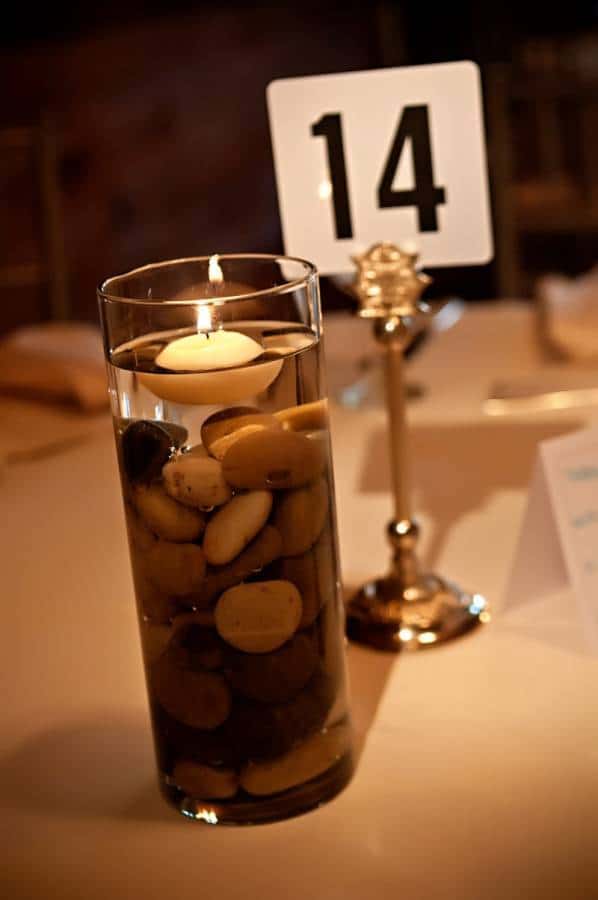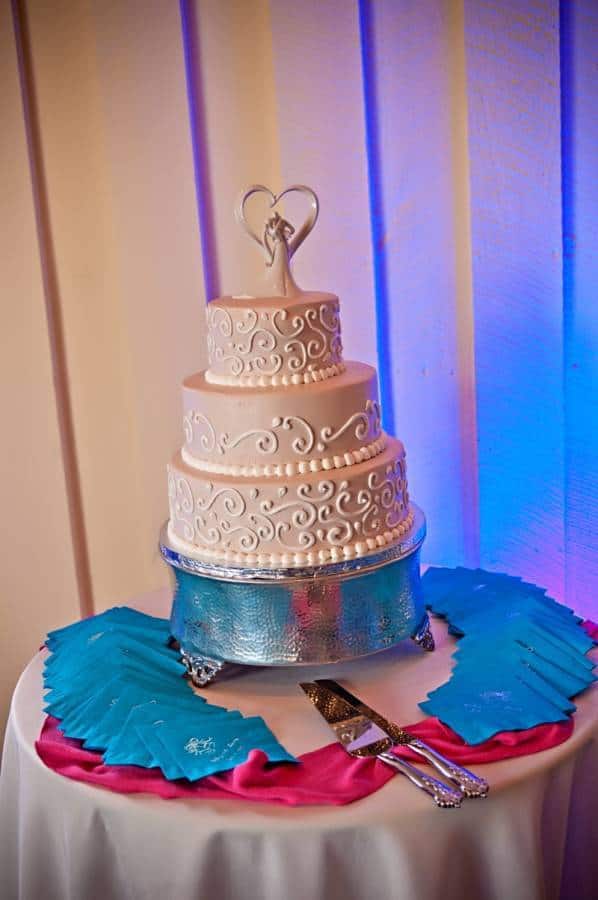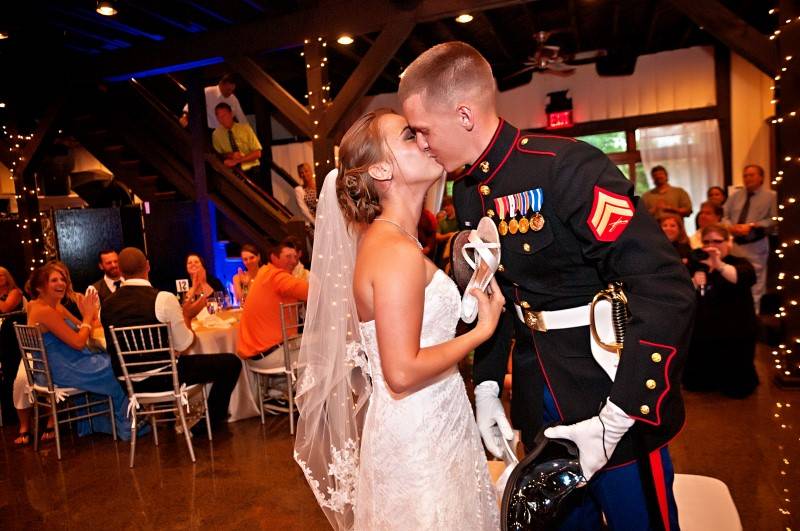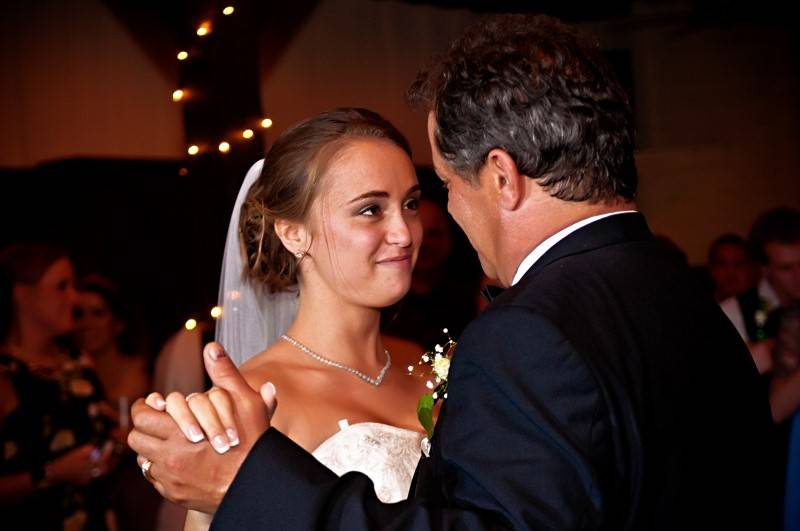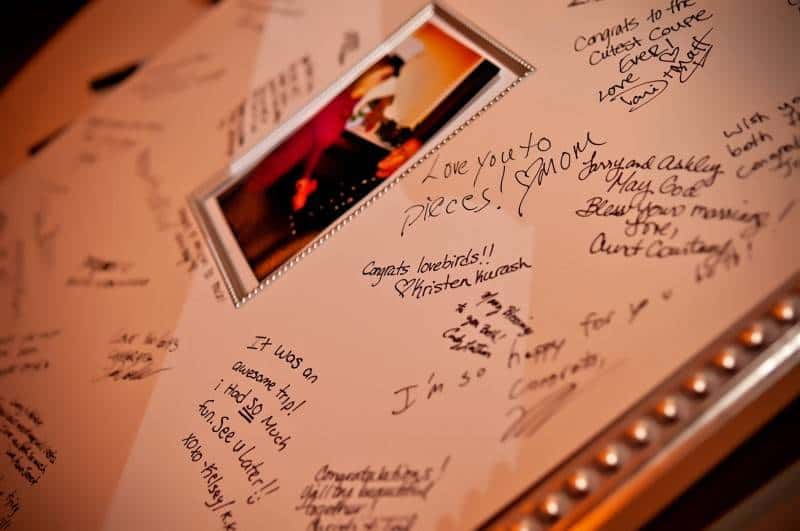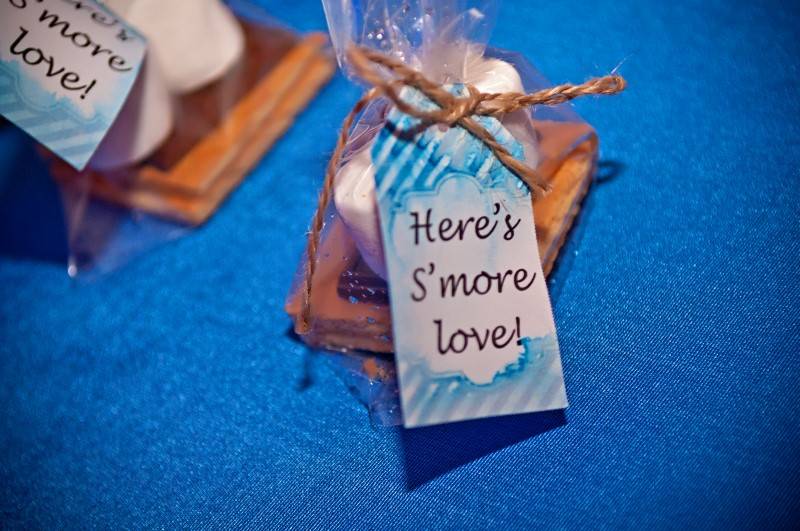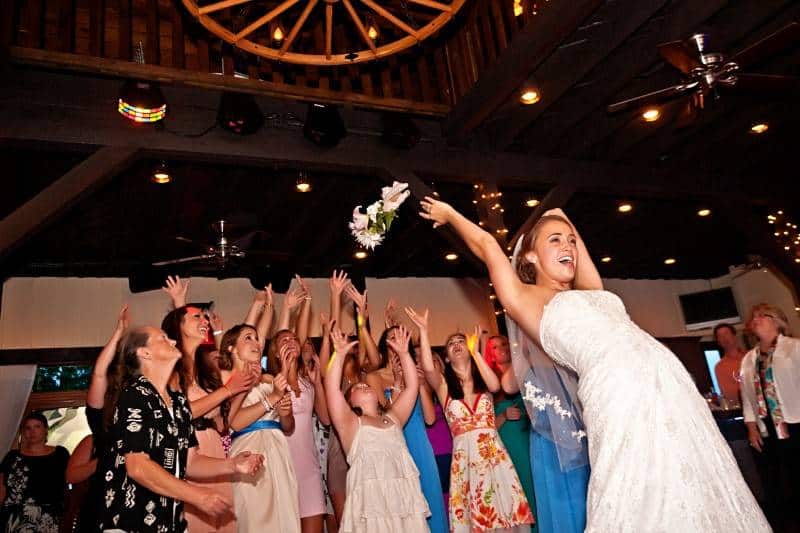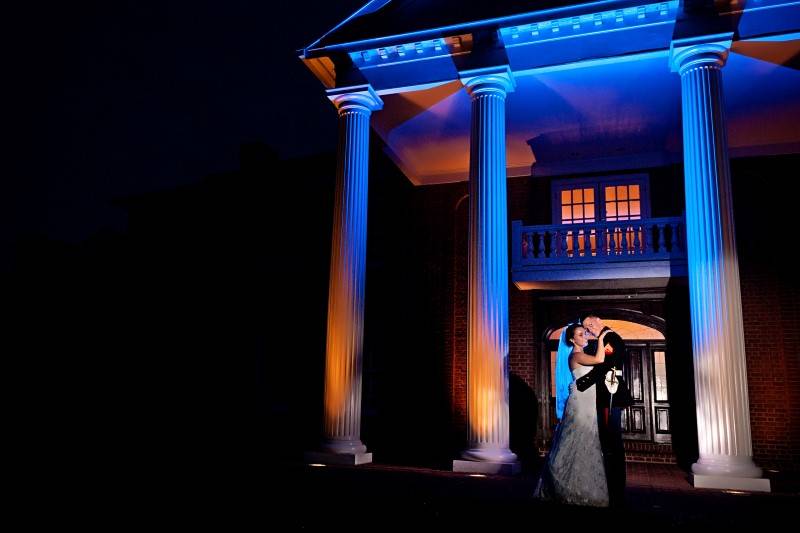 Vendors
Photographer: Mindy Belcher from Ever After Visuals Dress Store: David's Bridal Caterer: A La Carte Catering Event Venue: Sunset Crest Manor