All hands on deck as the Neubauers tie the knot in this nautical-themed wedding! The couple had a US Navy wedding complete with navy badges, anchor-inspired cookies, and nautical napkins. Though it may be a Navy wedding, it was also whimsical to balance out everything. They also had newspapers on tables with a headline "Neubauer Ties Knot!" along with a photo of them from their engagement session, unique! Anchors aweigh as this couple sails away to a happy married life. Congratulations, Carla and Richard!
Click image to enlarge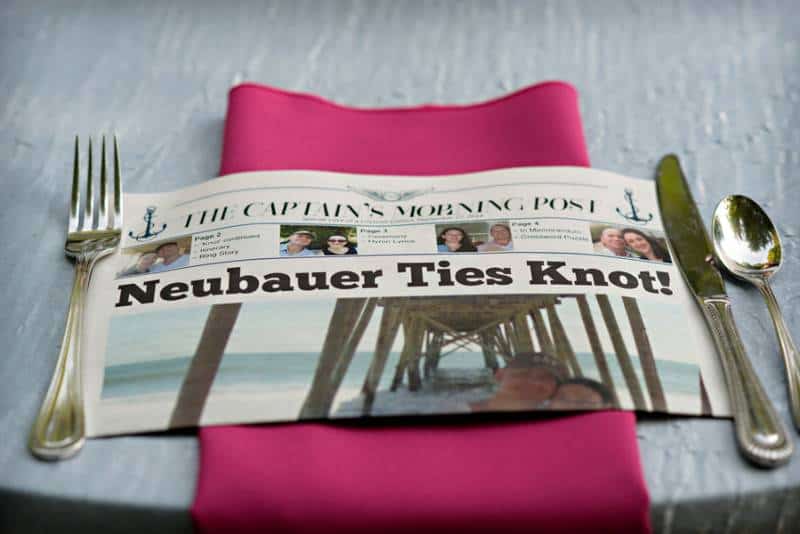 Like. Click to Vote
>
As our first brunch wedding, words escape me while writing about Carla and Richard's wedding. Their brunch wedding (located at Magnolia Manor) was a dreamy world of beautiful light, inviting details, and a perfect couple. To begin the beauty of the day, Carla had a first look with both her father and her soon to be husband. Her father was just in awe over his daughter. Carla smiled so much as she walked up to her future groom wearing his white Military uniform. Richard was just in awe by the glowing beauty Carla displayed. The couple was then married, in from of their close friends and family, under the grand magnolia tree. Once pronounced husband and wife, they danced in the middle of the garden filled with glowing sunshine. And of course to make this exit grand, they had their guests cheer them off with paper airplanes being flown around them. So creative! However, this is never the end, but only the beginning for them. Anchors away, Carla and Richard!
VENDORS
Photographer: Michelle Robinson Photography
Makeup Artist: Carla White
DJ: Complete Music
Dress Store: David's Bridal
Equipment Rentals: Grand Rental Station
Event Planner: Knot Your Average Events
Event Venue: Magnolia Manor
Caterer: Painted Plate Catering
Floral Designer: The English Garden