Vintage weddings are all the rage and rightfully so – with the right attention to detail, a vintage wedding can be absolutely stunning. More important than the décor, though, is the bridesmaids' attire; the girls must fit the overall theme and complement the bride. If you're planning a vintage wedding, you're going to love today's post!
Brides – here's how you can help make sure your bridesmaids look perfectly stunning for your vintage wedding.
The Dress
The dress is the most important part of any bridesmaid's wedding day attire. Women will spend months looking over dresses and trying on different gowns before they find the perfect one. Today, we're featuring the Nordstrom Alfred Sung – Satin Fit & Flare Dress as a perfect vintage dress.
This unbelievably gorgeous gown is knee length, and features a beautiful vintage-style boat neck. It's also available in a variety of colors like coastal (teal), black, midnight (dark blue), twirl (pink blush), and French grey, so you can match your wedding colors perfectly. The cut of the dress is flattering on any body type, so it's not surprising that it's available in sizes starting at 0 all the way up to 18.  It also works well whether your vintage will be more formal or informal. It's literally the perfect dress. When paired with the right accessories, it works extremely well for a vintage wedding, plus, the dress isn't so formal that it can never be worn again!
Sashes or Belts
This dress looks stunning all on its own, but can really work with a vintage wedding when you add a gorgeous beaded belt. The Nina 'Ginger – Dramatic' belt is the perfect accessory. It gives this dress a little more "glam," and will make your bridesmaids glitter and shine.
The Jewelry
Because this dress is a simple, beautiful design, you can go either way with the bridesmaid jewelry: bling, bling or subtle and pretty. For a perfect and simple look, we love the Alexis Bittar Lucite Imperial Noir Pendant Necklace, which features a gorgeous gunmetal chain, Swarovski crystal elements and a hand-painted pendant piece. You can also find the matching earrings available. Both work very well as vintage jewelry!
For a bit more of vintage-style glamour & elegance, we absolutely love the Bib Necklace from Nordstrom. This gorgeous necklace is dripping with beautiful rows of crystals so it's very shimmery and pretty – but it's dainty so it won't overpower any part of your look.
The necklace is available in crystal gold or crystal palladium, and what we really love about it is that the jewelry is heirloom quality without costing a fortune!
The Shoes
Because the dress is such an elegant design featuring no embroidery or beading, the perfect shoe is going to be ornate. We just adore the Jimmy Choo 'Clue' Glitter Slingback Pump, which will go very well with the suggested belt and jewelry, and adds a bit of old Hollywood glam to the bridesmaid attire. Plus, the bridesmaids will wear these magnificent shoes over and over again – they will literally go with anything, from jeans and a dressy top to evening gowns of all colors.
With almost perfect user reviews, I don't think you can go wrong picking these shoes!
Hair Accessories
With a dress like this, the best look for the hair is a soft, flowing style. Hair that is worn completely down or half-up looks best, perhaps with soft waves! The Wedding Belles New York 'Endure' Czech Crystal Clip is the perfect accessory for half-up hair, and brings a wonderful vintage vibe to any hairstyle. It features a cluster of gorgeous Czech crystals, and is reminiscent of the 20's wedding hairstyle looks!
It can also work very well with hair that's worn down, as a side fascinator. The color complements every other aspect of the perfect vintage bridesmaid look!
Makeup
Finally, now that you have all the elements for the perfect vintage wedding look, it's time to focus on the makeup. A vintage style wedding demands a slightly different makeup look than a modern wedding theme. In the 1920's, brides wore beautiful, bold lip colors and strong eyeshadow. With this gorgeous dress, the smoky-eye look is perfect! Add a pop of taupe and a nude lip color, and you're ready to go.
In the 1930's the focus was more on the lips,  so the bright colors remained. Lips were smaller than the natural outline and fashioned into the cupid's bow shape. With eye-shadow, it's definitely for the daring girls, even though more natural shades were chosen. Go with a beautiful peach, light brown or taupe shadow and plenty of mascara.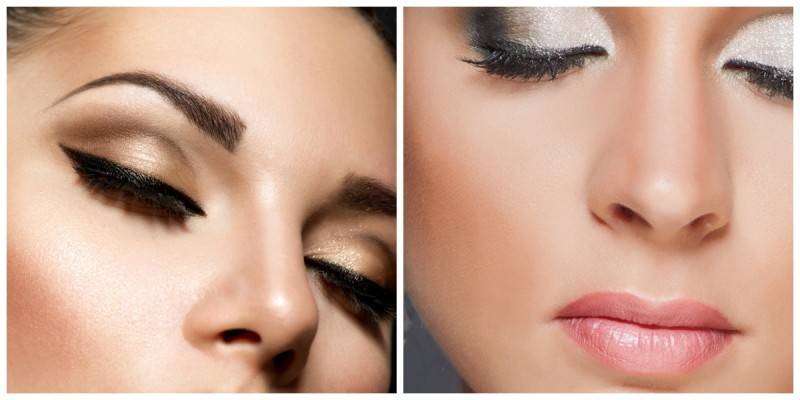 Voila! You have absolutely everything you need to create the perfect vintage wedding look from head to toe. While these are all our favorite vintage looks, they're just suggestions. Once you have that beautiful gown, you can find your own perfect accessories by using these as inspiration.
For the complete collection of beautiful bridal dresses & accessories, please visit Nordstrom Weddings. We love this store! They provide awesome service to their customers online & in-store. They have 24/7 stylists available at any time. They can even provide rush orders and alterations in-store.
If you order something that didn't quite work out, they do quick returns and exchanges. Their website is truly an inspirational hub, featuring the latest bridal trends.  For other Nordstrom roundups please visit StyleMePretty.
Compensation for this post was provided by Nordstrom via AOL Media.  The opinions expressed herein are those of the author and are not indicative of the opinions or positions of Nordstrom or AOL.