Okay, so today you learned that it's pretty much an impossibility for me to resist writing a Beatles tribute headline if the opportunity exists. But I digress.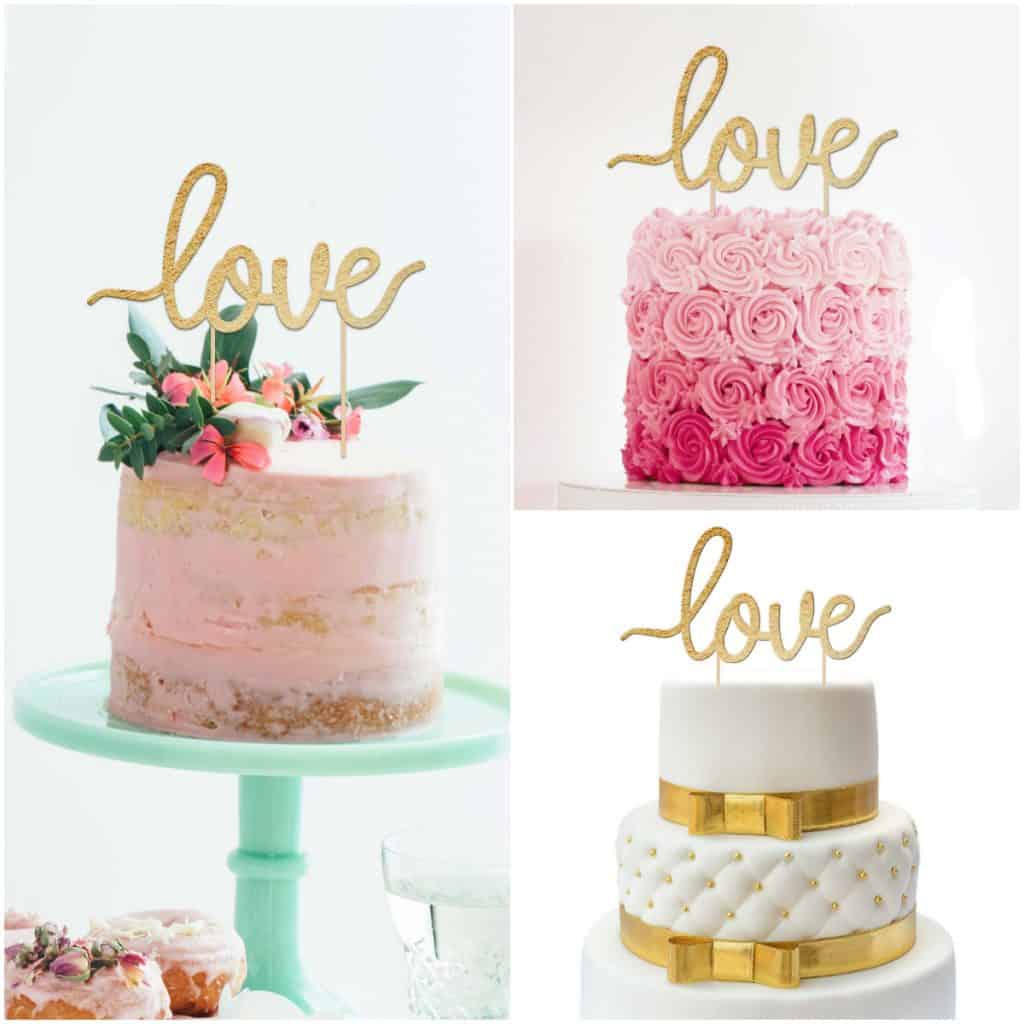 I was doing some research on cake toppers, figuring I'd do a fun round up, but then I realized these really fun tributes to Merry Expressions LOVE cake topper were stealing the show. Perfect tone of gold to fit your event's color palette and would pair perfectly with a classic white fondant cake, BOHO cake or any cute wedding cake.  You can buy it on Amazon.
Images from MerryExpressions.com.