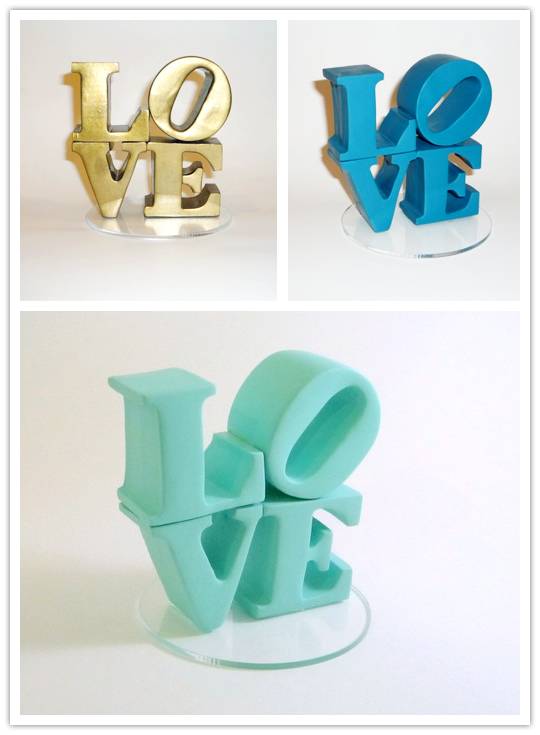 Okay, so today you learned that it's pretty much an impossibility for me to resist writing a Beatles tribute headline if the opportunity exists. But I digress.
I was doing some research on cake toppers, figuring I'd do a fun round up, but then I realized these really fun tributes to Robert Indiana's LOVE sculpture were stealing the show. Created by BlueButterflyDesign, the colors are fully customizable to your event's color palette and would pair perfectly with a classic white fondant cake.
Images from BlueButterflyDesign.