Click image to enlarge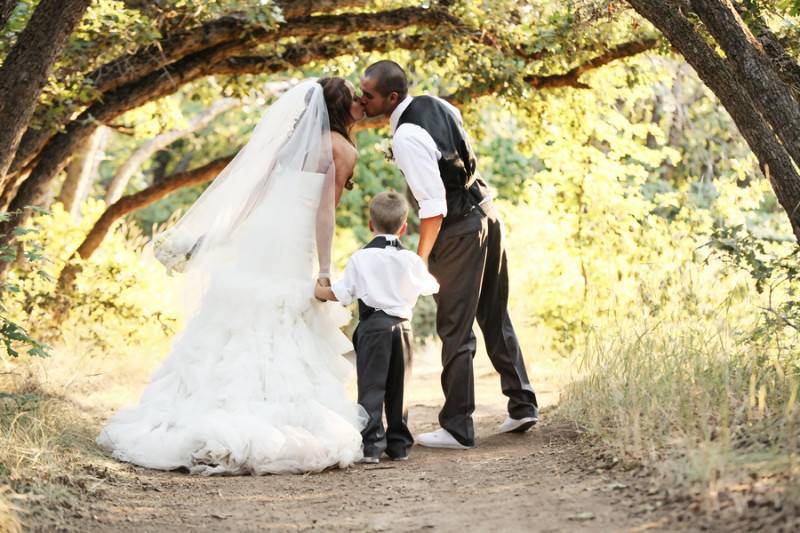 Like. Click to Vote
>
I love how this wedding, aside from being beautifully decorated, was a family-oriented day. How everyone in their small family of three was super involved in during the ceremony for their son walked them both down the aisle. I love how it symbolizes that he brought them both closer together. But aside from that, talking about the wedding details, the grey and yellow palette looked so lovely. It was perfect for the laidback but elegant vibe the decors had. I specially loved the outfits. Gray vests and yellow ties on the guys looked so adorable! Anyway, congratulations to our couple Tamara and Josue!

Did you do a First Look before the ceremony? If you did or if you didn't have your groom see you in your dress before your ceremony, what influenced that decision and how do you feel about it now that the wedding is over?
We did do the first Look. I had my gown for over a year, and made it the entire time without him seeing it until it was on and we did our first look. Since we were living together I wanted to have that intimate moment between him and I, where he saw me in my gown, hair done, make up done and with my veil for the first time. It was so special for me to have my son holding my hand, walking me up to my groom for him to see me for the first time in my gown. His expression was priceless and I wouldn't have changed it for the world.
Ceremony music
My sister surprised me with booking one of my favorite Local acoustic artists, John Allred
Why did you pick that location for your ceremony?
As soon as we walked the grounds, I couldn't see me walking down the aisle to my husband anywhere else. Not only was the outside stunning, but I knew I wanted to find a venue that had a beautiful back ground just in case we needed to move the ceremony inside.
Who and why did you pick that escort?
I had my beautiful 4 year old at the time, not only escort me down the aisle, but he escorted my husband down the aisle too. We wouldn't have had anyone else walk us down.
Describe your wedding flowers
I wanted my wedding flowers to look simple, elegant, and light. So we went with white Hydrangeas for the bridesmaids, White Lilies for the groomsmen and Hydrangeas, Lilies and a few yellow snap dragons for my bridal bouquet. The center pieces were my favorite arrangements out of my whole wedding. They were absolutely amazing. Every Blooming Thing did such an amazing job.
Describe your wedding cake
Again we wanted something something Simple, Elegant and light. We went with a three tier white wedding cake with grey ribbon around the tiers and simple white lilies as the cake flowers.
The Reception Menu
Right after the ceremony, we fed all of our guests that were able to share that with us. The menu included: Cilantro Lime Chicken, Basmati Rice, Seared Asparagus, Summer salad, with fresh fruits and rolls. For the reception we had a dessert bar complete with eclairs, Mini cheesecakes, mini milk and cookies shooters, berry shooters, and fudge cakes. My favorite part probably has to be the beautiful dessert bar that culinary put together.
Number of guests
150
Favorite reception memory
It is so hard to choose just one favorite memory. There are so many to choose from. From My son walking me down the aisle, to my first dance with my husband, my dance with my mother or our cake fight. The one I would have to choose is My first dance with my Husband, and My dance with My son.
Talk to me about the decor!
IWith our wedding being in the middle of the hot month of August we wanted to have a palette that felt light, and airy with elegance.
First Dance Song
Kiss Me by Ed Sheeran performed at our reception by John Allred
Why a Mountain Wedding?
Because why not? There is nothing more beautiful then nature especially in Utah.
What was the weather like on your wedding day?
It was Hot and a little breezy but so beautiful and sunny.
What were some personal details you incorporated?
All of the pictures on the tables I made by hand. At the reception I had a dance with my son, with my dad, and also with my mom.
How did you and your spouse meet?
My husband worked for century link and I worked for a property management company. His job was to come in, and make sure I was sending him business. Let just say he went above and beyond. By our second date I knew he was the man I wanted to spend the rest of my life with.
Who proposed marriage and how did that proposal happen?
Josue purposed to me on my 22nd birthday in Park City. Right outside Red Rock Brewery on a simple iron bench was where he first told me he loved me, and by that same bench he had an acoustic guitarist act like a street performer and sing some of the songs that meant the most to us. After the third song, I knew something was up, and that is when he got down on one knee and purposed
Moments you loved, hated, cried, laughed or giggled at
During our relationship, Josue and i have had numerous food fights. One of my favorite moments is when we cut our cake and he got me good with the cake! By the end of the night my whole family and some of my friends stuck around and they were having so much fun dancing the night away. It is very rare that we all get together like that and to have all my brothers and sister and nieces there was amazing!

Any advice you have for future brides?
Don't stress about making the day as perfect as possible. There will be things that go wrong or don't go as well as planned, but just take deep breaths and enjoy every moment of your day. It will be over before you know it and you want to enjoy the day as much as possible.
Where did you find your inspiration?
Pinterest and Wedding Magazines.
Your favorite moment of the day.
Seeing my son and husband in their suits for the first time and having my son, Karder walk me down the aisle.
Three things you're glad you did.
I'm so glad that we had my son walk us down the aisle.
I am so glad we wrote our own vow, and
I am so glad we stuck to certain traditions like first dance, bouquet tossing, garter tossing, and the send off.
What was the best piece of wedding advice you got?
Not to stress about the details and to enjoy every minute of the day.
What piece of wedding planing advice do you wish you followed?
Start early! there are so many details in a wedding and you need to have time to concentrate on those.
Anything you wish you hadn't worried about?
I worried way too much about my family and if everyone was going to be happy, when in reality, it was our day and if they weren't happy, it would have to wait.
How did you choose your vendors?
I lost count of how many bridal shows we went to. I was so happy with most of my vendors though and wouldn't have chosen anyone else!
What is your very best advice to other mountain brides?
Find a spot that is perfect for you and your Groom and maybe keep in mind the time of year you will be having your mountain wedding.
What family, cultural, ethnic, or other traditions did you follow?
The most unexpected event on our wedding day was: Walking down the aisle and seeing John Allred at the end singing me down the aisle. It was a dream of mine for him to sing at my wedding and my sister (my maid of honor) to surprise me with booking him.
How was your wedding different than you imagined it would be (less than 30 words)?
It wasn't any different than i imagined. It was everything i had hoped for and more! I was so overcome with different emotions all day! From morning till the time we fell asleep, the day was incredible! If you knew then what you know now…I wouldn't have stressed over the little details I had no control over.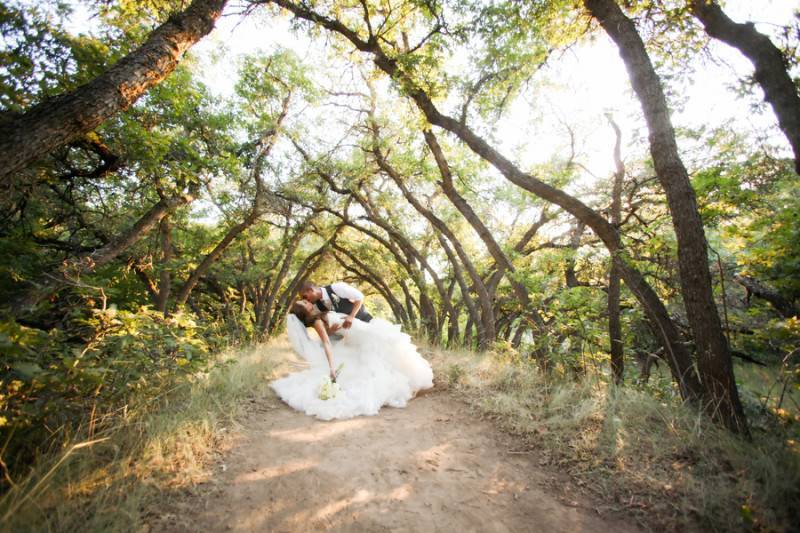 Vendors
Photographer:  Logan Walker Photography
Caterer:  Culinary Crafts
Tuxedo and Mens Attire:  David's Bridal
Floral Designer:  Every Blooming Thing
Cinema and Video:  Jared Wortley Films
Cake Designer:  One Sweet Slice
Reception Venue:  Red Butte Garden
Dress Designer:  Vera Wang for David's Bridal