Whether you're a frugal bride-to-be or you have an unlimited wallet, you will love these Dollar Tree wedding ideas. Dollar Tree is a store where everything inside costs only $1, from candles and home decor to foods and art items. Today, we've gathered up some amazing wedding elements that brides created from things purchased at the Dollar Tree. Check out how fun and adorable these items are – not to mention affordable!
Winter Wedding Centerpieces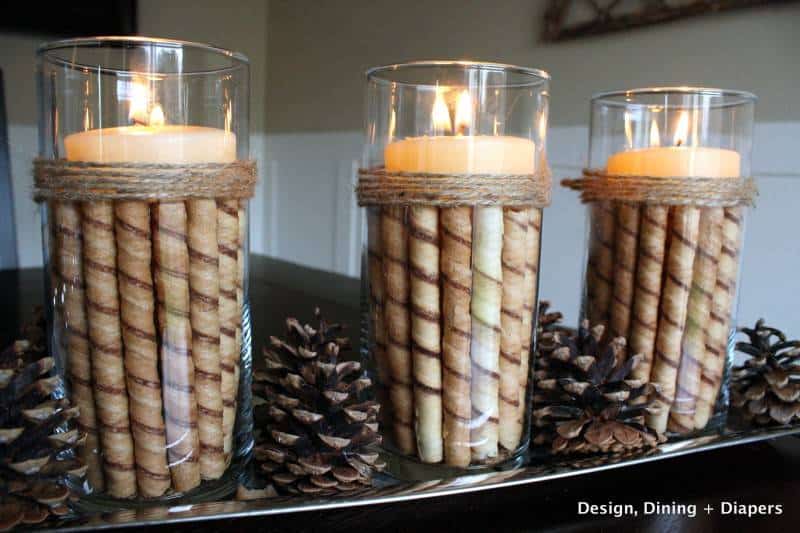 Check out how amazing this centerpiece looks! It's created entirely from items found at the Dollar Tree. For each candle-holder, the bottom is filled with Pirouline wafers available in the food section, a $1 candle is placed on top, and the vase is wrapped in twine from a $1 roll. Create several and place on a tray with pine cones between them and you have a gorgeous centerpiece idea that is beautiful and unique.
Fall Centerpiece
Each of these glass containers is available for $1 at the Dollar Tree. The artist simply used burlap ribbon and embellished it a little, created a book-page flower, and added a $1 pumpkin and glowing candles for a gorgeous look. It couldn't be easier and yet it looks like an expensive centerpiece.
Table Numbers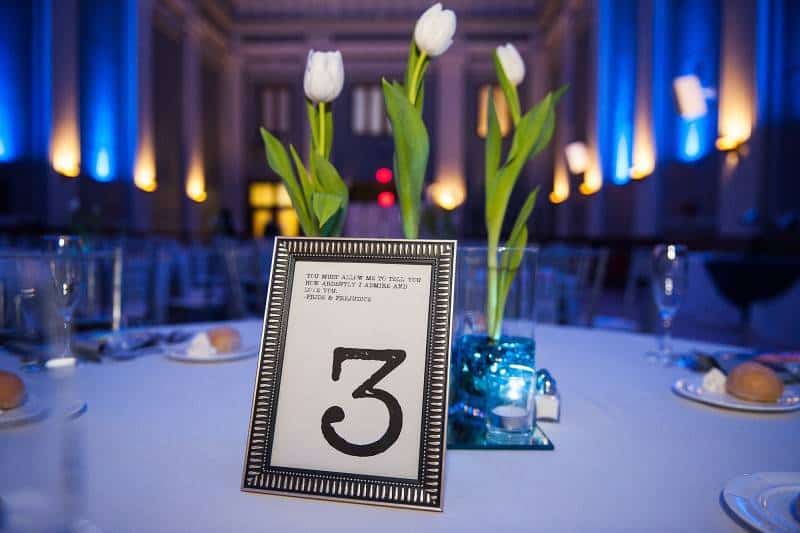 These beautiful table numbers were created by printing out the numbers and placing them in Dollar Tree frames. It's easy, affordable and absolutely beautiful.
Beautiful Pomanders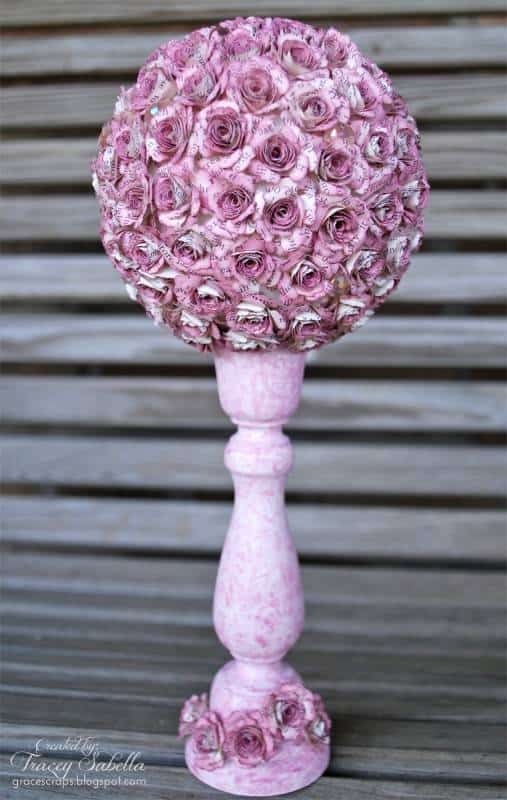 Create this pomander with faux flowers from the Dollar Tree, dipped in purple paint and glued around a small Styrofoam ball. The ball can then be glued to a candlestick for a gorgeous centerpiece idea or decor item for any wedding.
Cupcake Stand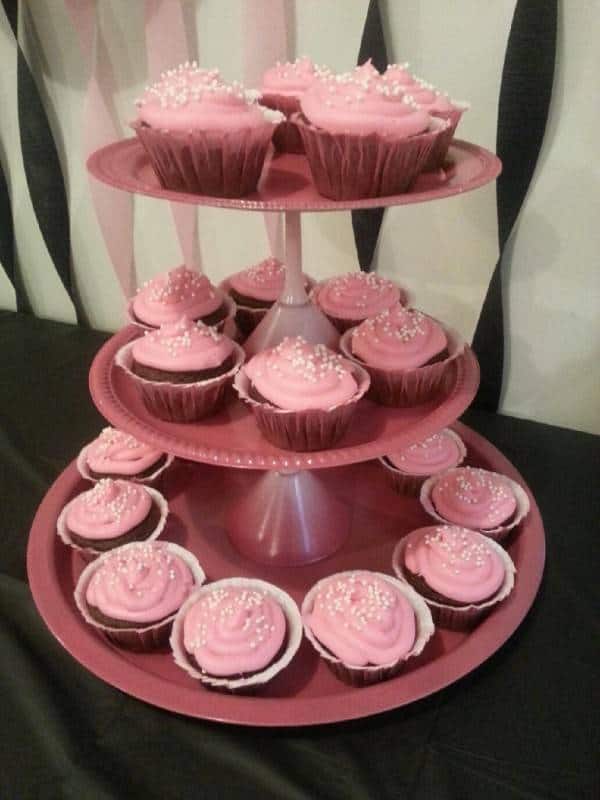 This beautiful cupcake stand was created from plates and martini glasses purchased at the Dollar Tree, then spray-painted and glued together. We think this is just genius and super pretty.
So, what do you think of these crafts created from items found at the Dollar Tree? Do you think it's clever or cheap? Let us know your opinion and your favorite craft item in the comments below!