Chiffon is one of those fabrics that is gorgeously elegant; the way it hangs and drapes can be absolutely breathtaking when done correctly. We've gathered some of our favorite examples of how chiffon has been used to make a wedding truly stunning. Use these ideas or gain inspiration from the ways past brides have used chiffon in their weddings.
1. Woven into These Chairs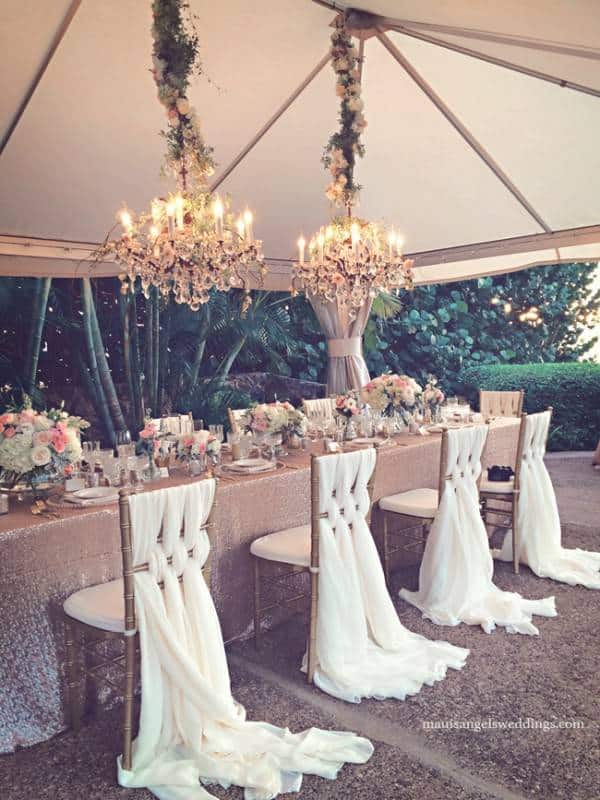 We love the way this chiffon looks woven into these chairs; it's layers and layers of fabric that give the reception area a glamorous, soft look!
2. This Unbelievably Gorgeous Wedding Dress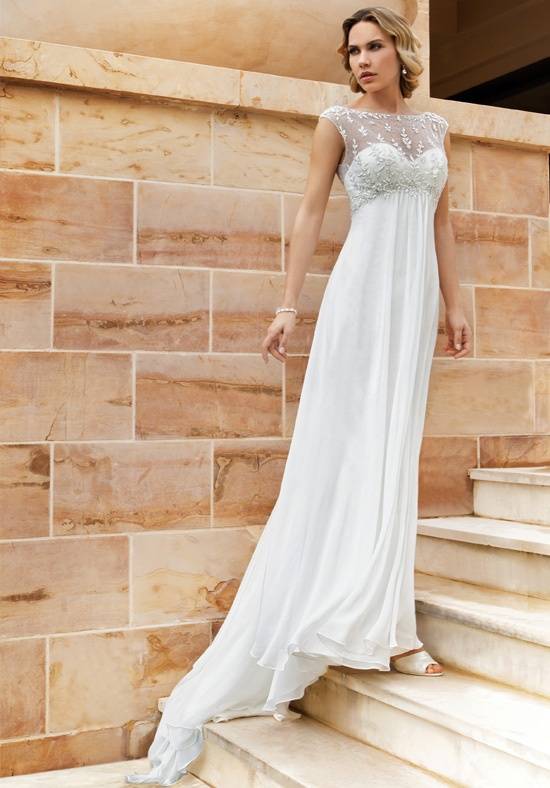 This chiffon dress is so soft and flowing, creating a very feminine and elegant look.
3. Draped from This Altar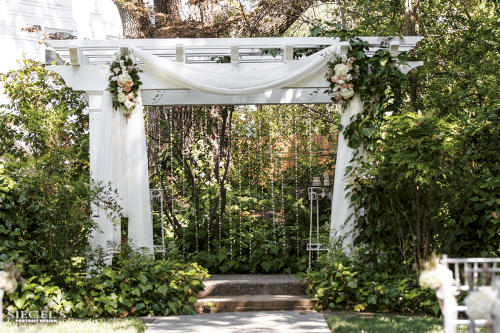 The white chiffon, draped and flowing, makes the greenery and the flowers pop out beautifully. The contrast between the flowing fabric and the greenery, wood and brick is quite pretty.
4. Used for this Table Skirt
The chiffon table skirt draped over this table is truly pretty, creating a rich and elegant look that is also subtle and simple.
5. Draped for a Backdrop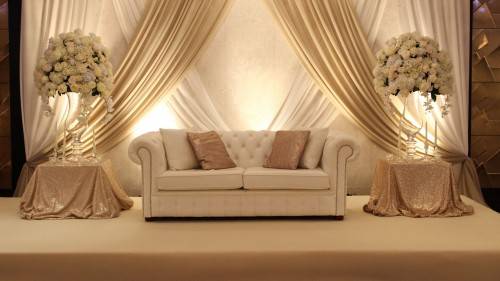 This chiffon backdrop creates the perfect elegant frame for this sofa, which is used for wedding photo opportunities. The result is an absolutely gorgeous and classy look.
6. Used for this Bridesmaids Gown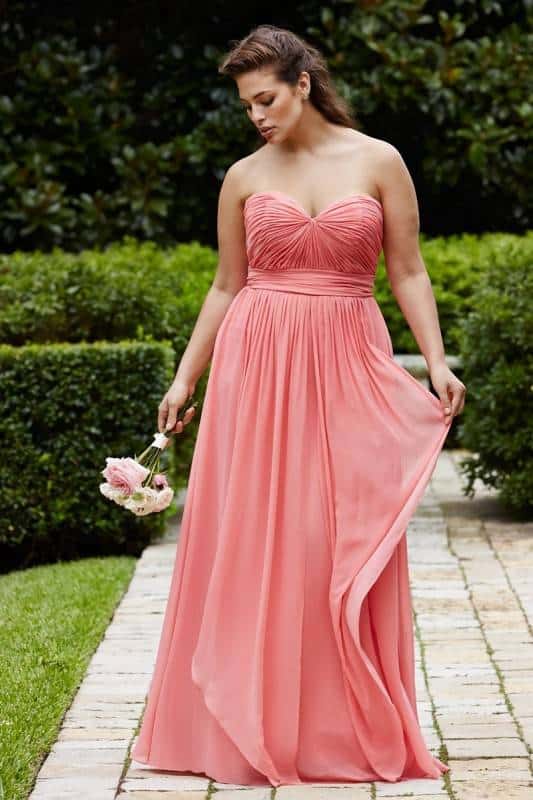 This bridesmaid's gown is not only a stunning color, but the fall and draping of the fabric is simply beautiful. Chiffon fits each and every body like no other fabric; as if it were made for that specific person! We love this dress.
7. Used to Create This Fabric Flower Bouquet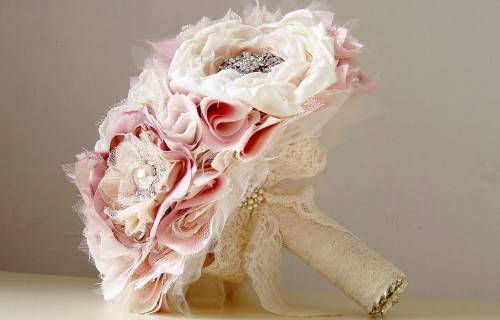 Layers and layers of chiffon, organza and tulle were used to create this beautiful fabric flower bouquet and the result is phenomenal. We love the elegant and vintage look of this bouquet, along with the fact that the bride can keep it forever.
What's your favorite wedding fabric? Is it silk? Organza? Taffeta? Share with us in the comments below!