We've showcased gorgeous brooch bouquets as well as fabric flower bouquets, but there are so many other amazing alternatives that we wanted to share our favorites with you. If you're not the type of bride who wants to carry the traditional floral bouquet, perhaps one of these will strike a chord with you!
1. Butterflies
Instead of carrying flowers, why not carry a bouquet of gorgeous butterflies? This can be created using butterfly floral picks, or purchased at specialty stores. It's fun, colorful and a fantastic alternative!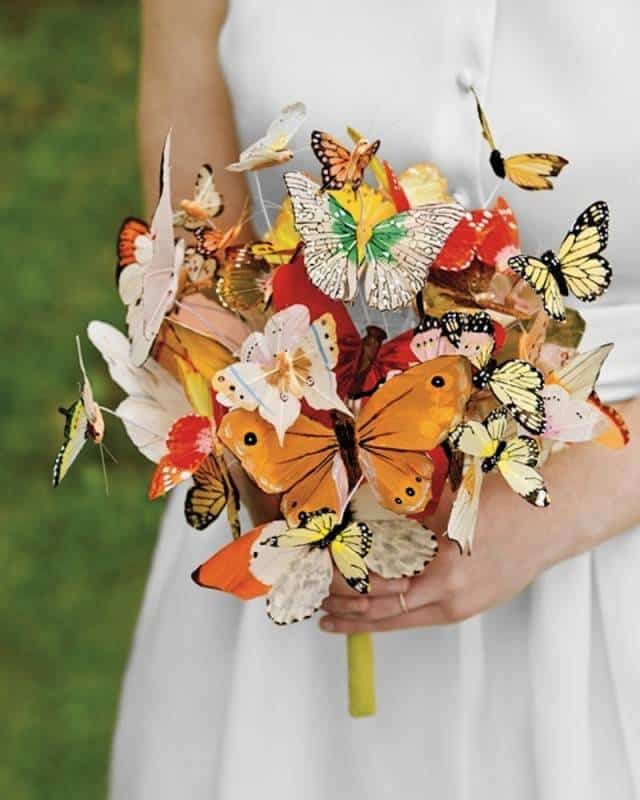 2. Elegant Folding Fan
Another great idea is to carry a beautiful folding fan rather than flowers. These fans are available in stunning lace, and come embellished or plain, so you can find something that fits your personality and style perfectly.
3. Feathers
A bouquet of wispy feathers, embellished with beautiful crystals and wrapped with ribbon can be just as elegant as a floral bouquet. Go with the white look for a traditional twist or choose colorful feathers with vivid embellishments.
4. Crystal Snowflake
If you're planning a winter wedding, why not carry a crystal snowflake instead of flowers? This is not only unique but quite beautiful and memorable as well.
5. Crystal Bead Bouquet
An idea that is becoming quite popular recently is the crystal bead bouquet. Rather than flowers, this bouquet features pretty, dripping crystals that really catch the eye.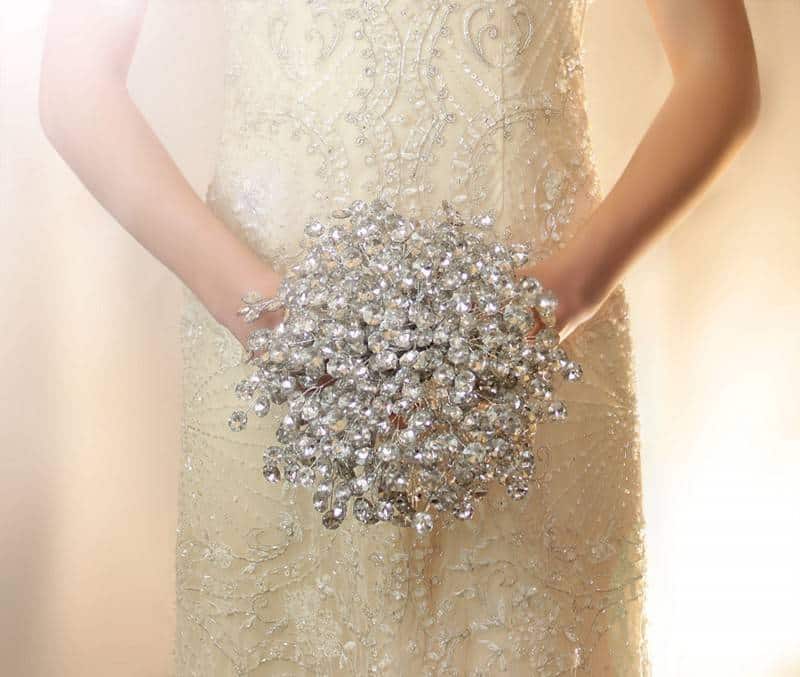 6. Fruit
Fruit is the perfect bouquet alternative, and it's even easy to choose a bouquet to match the season; apples for fall, lemons and limes for summer, etc. Check out how gorgeous this apple wedding bouquet is!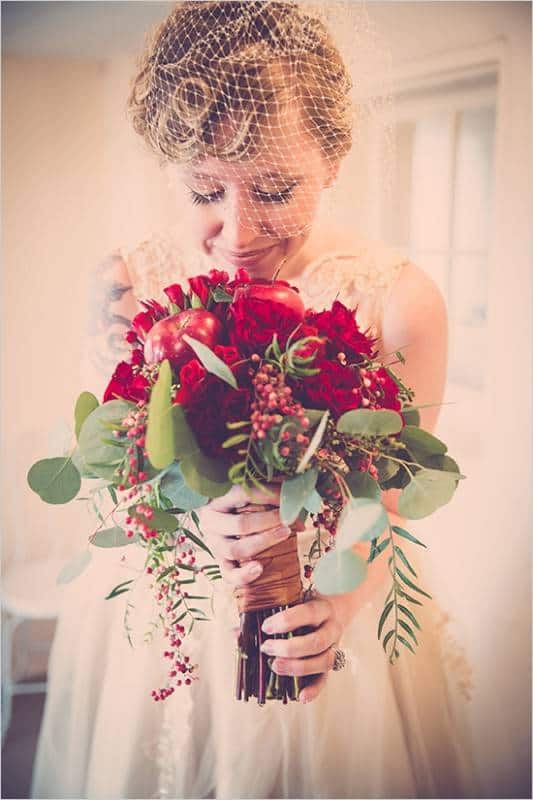 What do you think about these different bouquet alternatives? Would you carry one? Let us know your opinion in the comments section below!