Not every bride and groom wants the traditional three-tier white wedding cake from a caterer or a cake delivery company . In fact, many couples want their cake to reflect their quirky, fun personalities that make them who they are. Check out these 5 wedding cakes that have definitely grown on us.
Upside Down Geometric Cake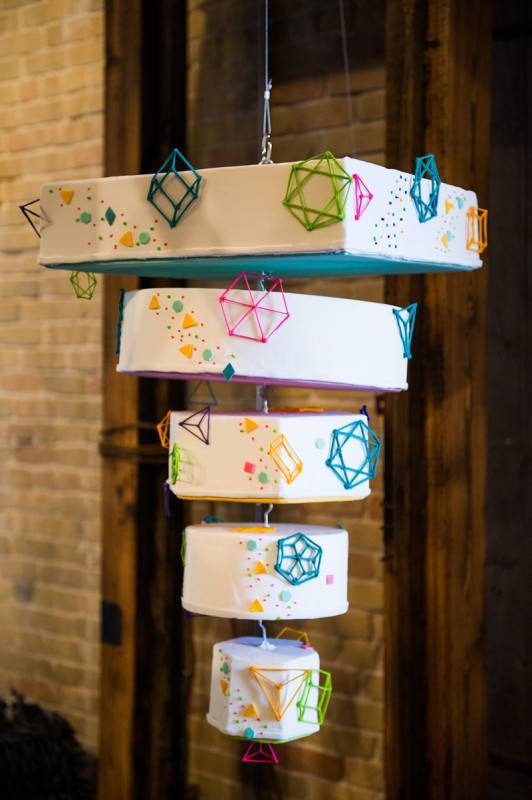 This cake is very unique and must have been created for some sort of mathematician or nerdy couple. However, you have to admit that it looks really cool. We love that a cake has been created that perfectly suits a couple's personality and style.
The Pillow Cake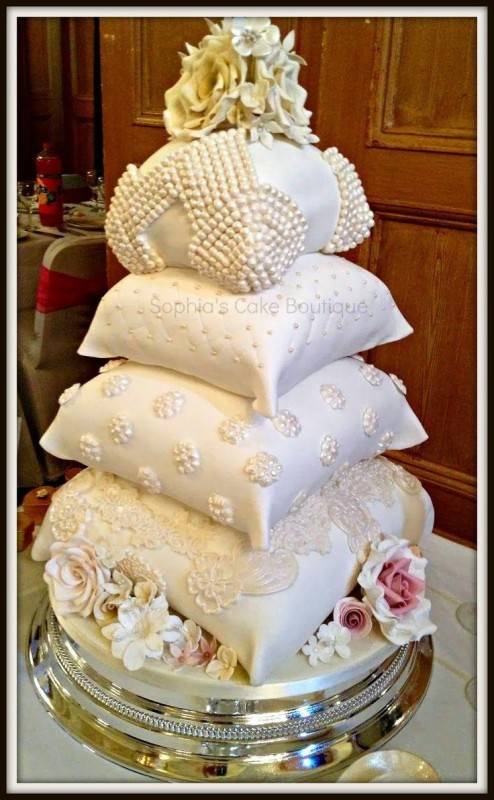 This strange pillow wedding cake is absolutely gorgeous and features outstanding work from the artist. But…it's pillows. No matter the reasoning behind this cake, we think it's stunning!
Half Camo Cake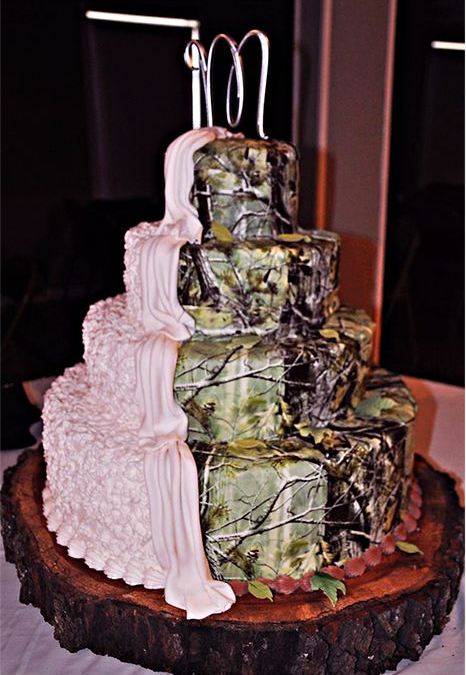 It may not be the most elegant thing we've ever seen, but we love the fact that the cake is half bride, half groom. It's the perfect piece that speaks to both parts of the couple rather than just one.
Blue Blue Blue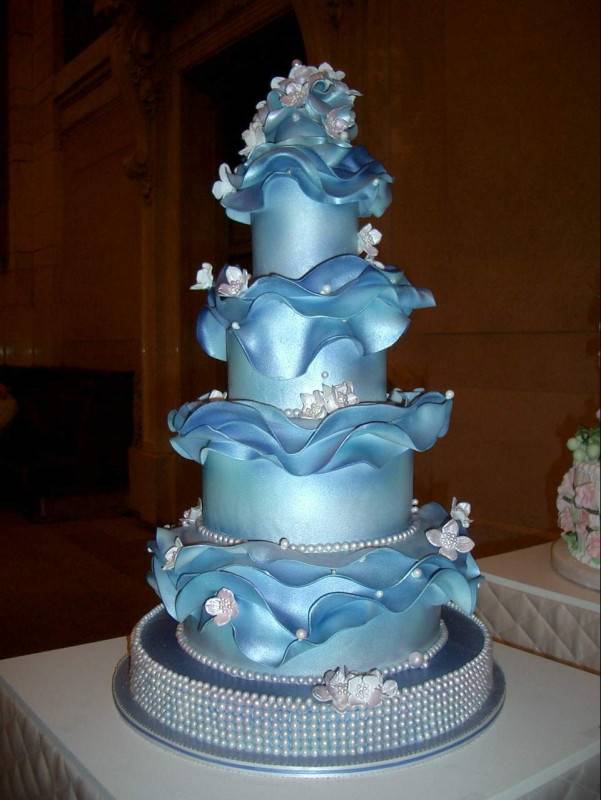 There's something definitely strange about this blue ruffled wedding cake. It's a bit reminiscent of the tacky taffeta prom dresses of the 80's, but there's no doubt it took some serious talent to create this cake!
Sugar Skull Cake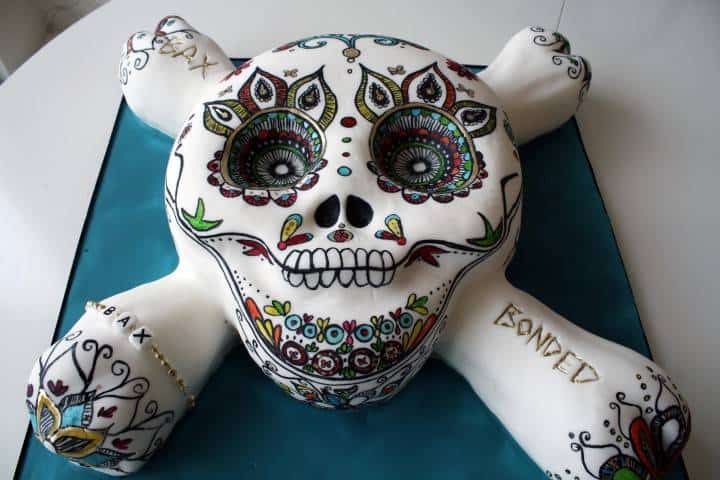 Okay, it's obvious that this cake is a stunning piece of art, but we will admit that it's strange for a wedding cake. We love the fact that the couple did something super non-traditional and the color and artwork on the cake is phenomenal.
Which one of these weird cakes is your favorite? What do you think about non-traditional wedding cakes? Let us know your opinion by commenting below.