Do you love animal print? If you're looking for ways to incorporate it into your wedding without getting tacky, then today's post is for you. We've highlighted several instances in which brides have incorporated gorgeous animal prints into their classy, stunningly-beautiful weddings.
1. Have it Incorporated into the Wedding Cake
Can you actually have animal print on your cake without the tacky factor? We're pleased to say yes! Whether you want your entire cake to be animal print or you just want a little taste here and there, this is the perfect way to incorporate that animal print into your wedding.
2. Animal Print Bridesmaid Dresses
Have your bridesmaids wear super-cute animal print dresses. If you're crazy about the look, dresses with full animal print can be edgy and fun, but if you don't want that much animal print, have them wear an animal print sash or belt with a solid dress.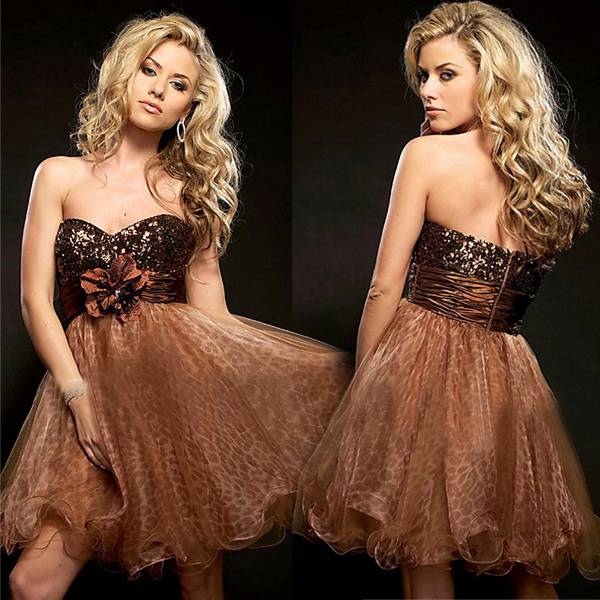 3. Send Animal Print Wedding Invitations
Wedding invitations featuring animal print can be sleek, sophisticated and beautiful, just like these animal print wedding invitations from DGD Invitations. We absolutely love the way this print looks alongside the pale pink and the flirty font!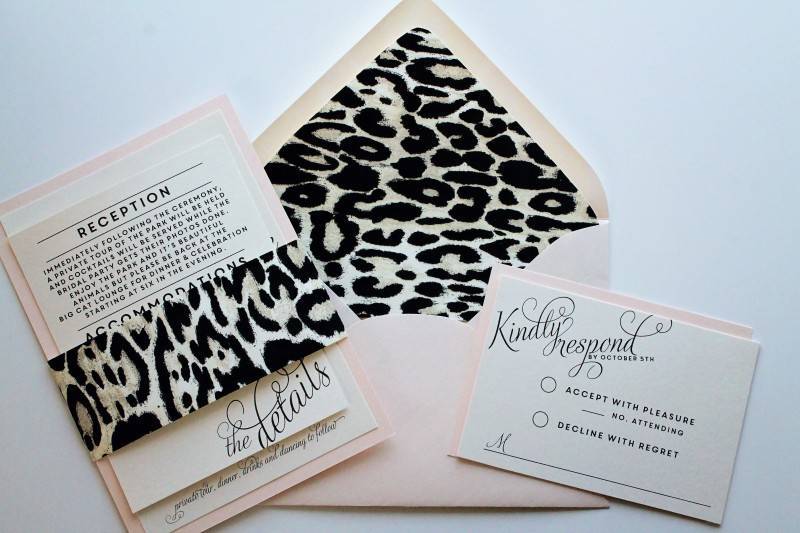 4. Use Animal Print Table Linens and Chair Covers
Bring the theme into your reception venue with animal print table linens and chair covers. Because this style is so popular, you can find these in all kinds of patterns.
5. Animal Print Boutonnieres
These can look super cute and are the perfect way to add a pop of your animal print theme to your groom's ensemble and the rest of the men in the wedding party.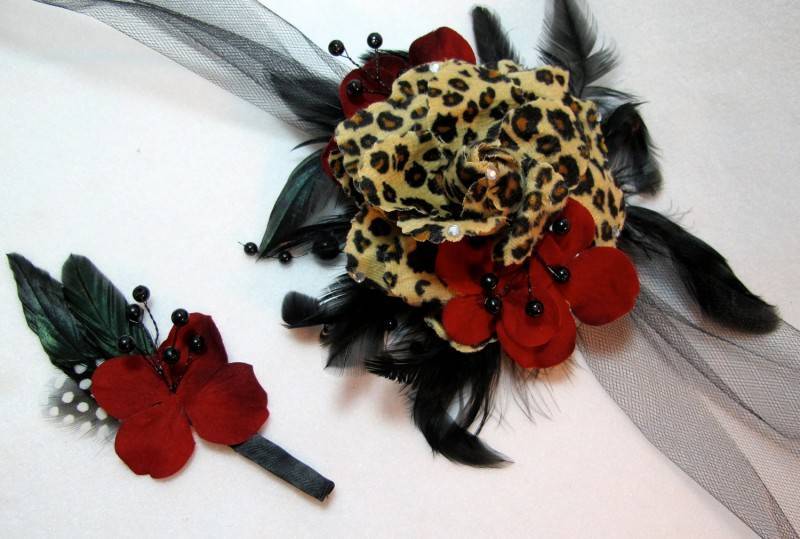 These are just a few different ways to add animal print to your wedding, and keep it classy, beautiful and elegant. Allow these ideas to inspire you as you plan your own animal print wedding.