There are a billion and one ways to wow your wedding guests, but one of the biggest and most beautiful ways is to add a fun dash of color to everything from the bouquets to the bridesmaids. Adding color is a creative way to express your personality and make a bold statement with a few simple twists. And the best thing is, color works well in any season, so even if you're having a winter wedding you can add pops of any color you choose to brighten up the season. Get ready to wow yourself and your guests with these five ways to add color to your big day.
1. Your Attire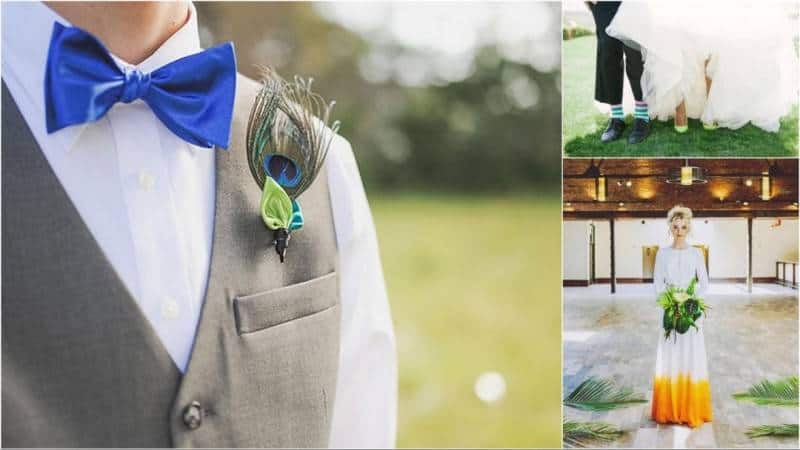 Adding a flash of color to an all-white wedding dress will really make the colored item pop. Walk down the aisle in a pair of neon shoes or a dip-dyed gown. The groom can don his own color with a bright bow-tie and boutonniere or a fun pair of socks.
2. Your Table Setting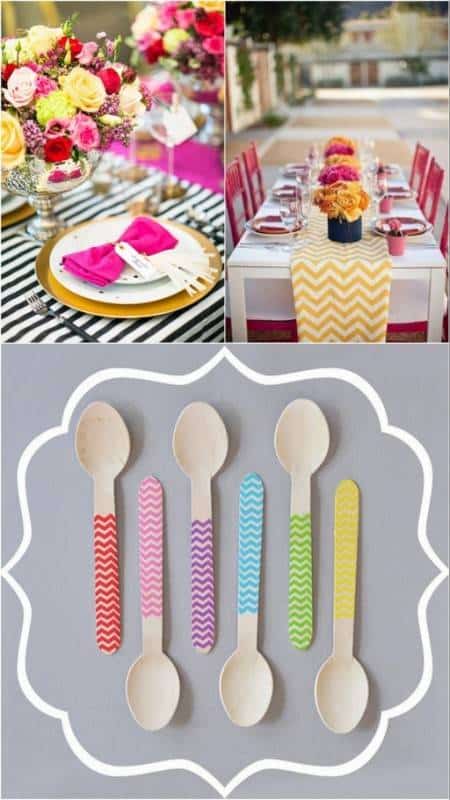 You can add pops of color to everything from the tablecloth to the napkin holders. Add chevron stripes to paper straws or forks and spoons; drape a colorful table runner down an all-white table; tie bright bows to the backs of chairs; make a statement with bold stripes and colorful accents. The possibilities are endless!
3. Your Signature Cocktail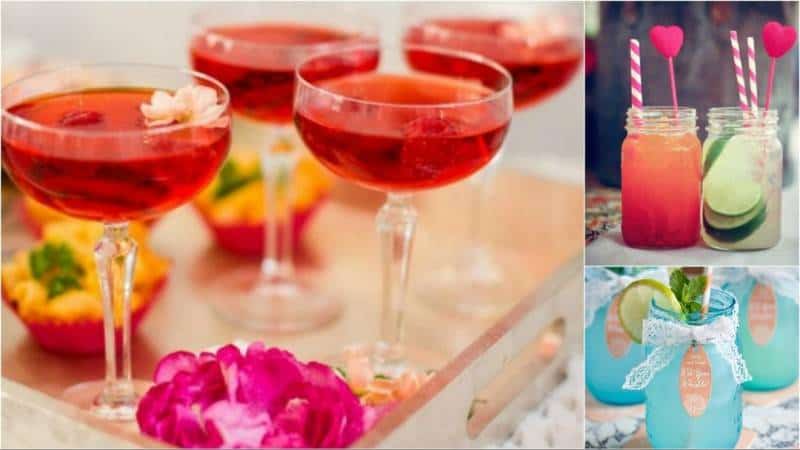 Cocktails are works of art on their own and can be used to add just the right amount of color to your wedding-day details. Create a signature cocktail around your wedding palette or add extra bits of color with drink stirrers, cocktail napkins, or fruits and edible flowers.
4. Your Wedding Cake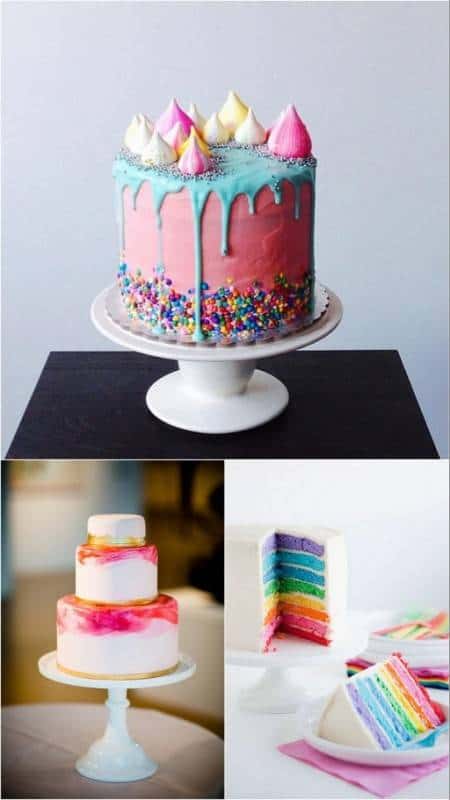 Although a white wedding cake never goes out of style, if you're looking to add bright and bold colors to your big day, the cake can act as the perfect canvas. Splash it, drizzle it, cover it, or hide the rainbow within it.
5. Your Centerpieces
When your guests sit down to enjoy the reception entertainment and eat a fine meal, the first thing they'll likely notice is the table centerpieces. Flower arrangements are an easy way to add color to the table, but you can also mix in color by using vases, candles, and props.
As you can see, whether you're looking to brighten up your venue space, can't narrow down your wedding palette, or just want to walk down the aisle in bold style, adding a lot (or a little) color to your celebration will inspire and delight. Plus, imagine the photos!