If you've seen the adorable wedding dances and fun wedding surprise videos, you might be thinking about what you can do for your own wedding to make it the talk of the town. These 5 adorable wedding ideas might give you some unique inspiration.
1. Grandma Flower Girls
Rather than asking a little one in your family or group of friends to be the flower girl (or if you don't have girls of the appropriate age to ask), why not ask your grandmothers?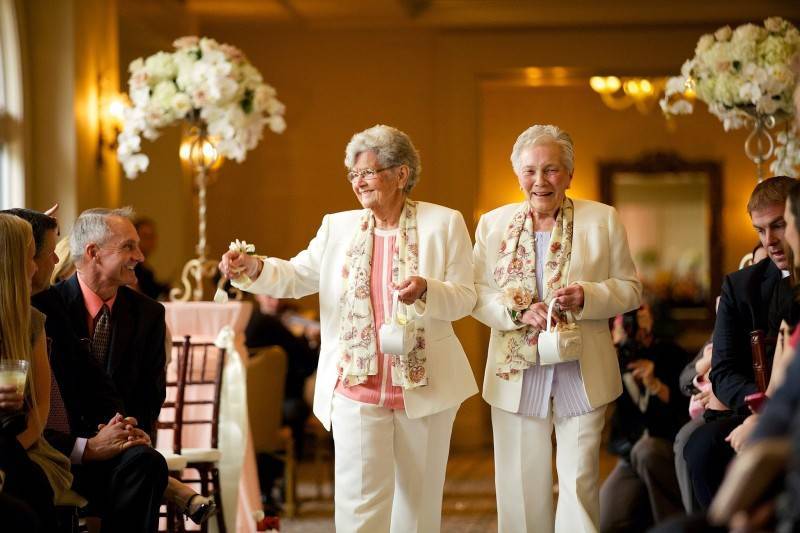 Have them walk together down the aisle as the flower girls before the bride. It's not only an adorable and beautiful wedding idea, it will tug on the heart strings of your guests!
2. Incorporate Your Love Story in Your Aisle Runner
Make your aisle runner count for more than just a floor covering. Include your personal love story, starting at the end of the aisle and finishing near the altar.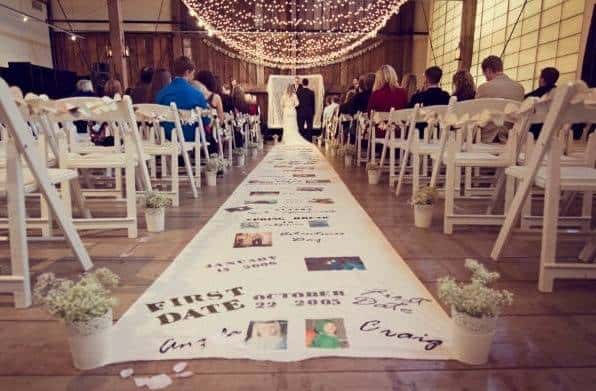 It can include things like "First Date," with words that described that experience, "Courting," with words that describe various experiences the two of you have had, "The Proposal," with descriptions of how he proposed, etc. The runner can end with "I Do" or "Be Married" near the altar. Its super cute and a unique idea.
3. Pre-Wedding Activities
If your bridesmaids and groomsmen don't know each other, have a pre-wedding activity day.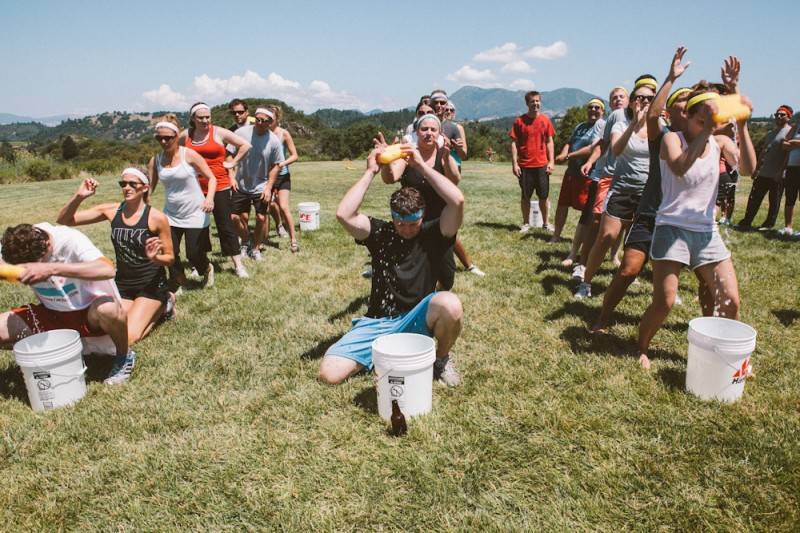 This allows them to really become comfortable with one another so that there are no awkward moments during the wedding ceremony or reception.
4. Specialized Shoes
Did you know you can order shoes from Converse that have your last name on them? What a great idea for dancing at the reception.
Order a pair for you and your husband – they're adorable and can be worn for long after your big day.
5. Create an Anniversary Piñata
A great alternative to a guestbook is an anniversary piñata. It's simply a large decorated container that your guests write messages in, to be opened on your first anniversary.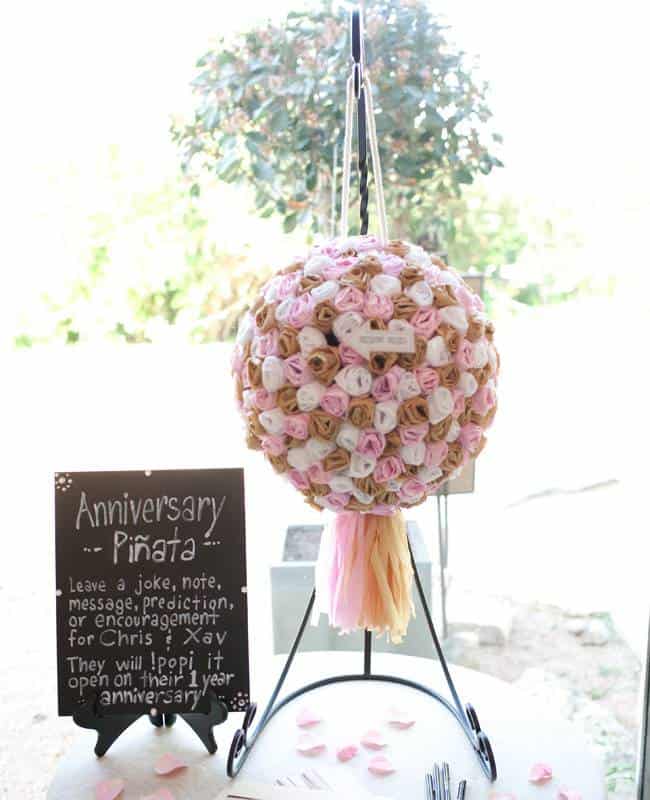 It's a unique idea that allows your guests to give you messages of love, but skips the outdated guestbook idea.
These are just a few of the super cute wedding ideas you can implement for your big day. With a little creativity and imagination, you will discover many more wonderful ideas you can use!