If you're considering a having a destination wedding, but want to keep it within the US, then this is the post for you! Check out our absolute favorite wedding venues throughout the US:
The Mission Inn Hotel & Spa – Riverside, California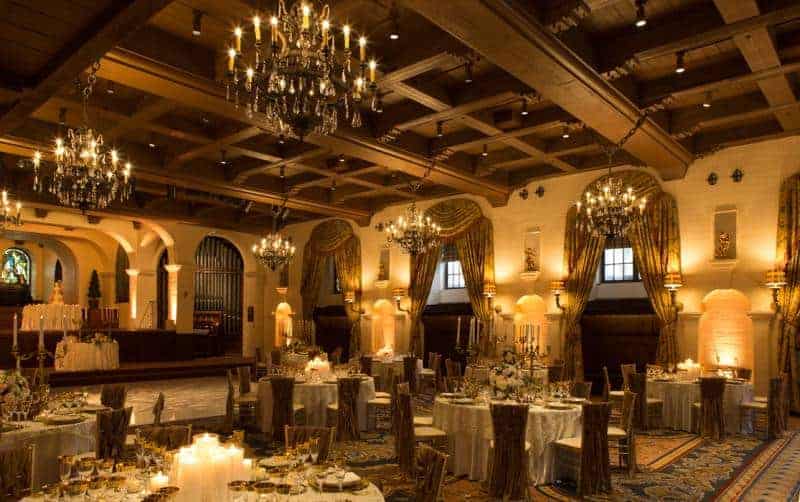 The Mission Inn Hotel & Spa is one of the most beautiful wedding venues in the state of California, and they're great at what they do. After all, the hotel has been entertaining guests since 1906, so they've had some practice. With numerous event rooms, the hotel caters to weddings of all sizes and themes. Our favorite? The Grand Parisian Ballroom, which features gorgeous exposed wood beams, eight gleaming chandeliers, gilded cherub sculptures and a 100-year old Kimball organ.
Loews Don Cesar Hotel – St. Pete Beach, Florida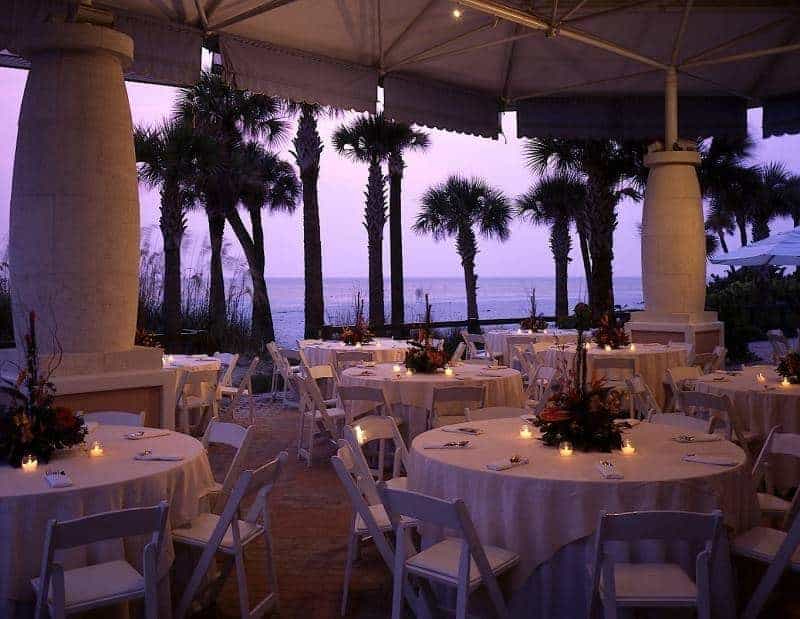 Planning your wedding here will take you back to the Gatsby days; the Don Cesar Hotel is affectionately known as the Pink Palace, and caters to brides of all budgets and tastes. Say your vows on the stunning, white sand beach, in the tropical courtyard, or in the gorgeous Grand Ballroom. Our personal favorite is the Beach Pavilion, offering the perfect shelter for up to 250 guests while still allowing for stunning views that are so wonderful with an outdoor wedding.
Wentworth by the Sea Country Club – Rye, New Hampshire
Accommodating up to 250 guests, Wentworth by the Sea is the perfect location to say your vows ocean side and then enjoy your gorgeous reception under the beautiful Sperry Tent. Located in beautiful Rye, New Hampshire, this hotel features a state of the art golf course as well as breathtaking ocean views. The catering director and staff take care of everything you need, including the tables, chairs linens and more. There are plenty of spots to grab breathtaking wedding photos as well. The immaculate grounds offer stunning views no matter where your guests look!
Blisswood Bed and Breakfast Ranch – Cat Spring, Texas
If a rustic, country wedding is all you've ever dreamed of, then you're going to adore this venue. Blisswood is located about 50 miles west of Houston, and is composed of 650 gorgeous acres of old live oaks, numerous lakes and plenty of serenity. Wedding packages accommodate up to 50 guests, and includes absolutely everything: the music, catering, floral arrangements, the cake, champagne and more. You can say your vows at the Oasis, with the waterfalls as your backdrop, or at the gazebo on the lake, or the gorgeous gardens.