If children will be a part of your wedding reception, you're going to want some fun ways to keep them entertained! This is especially true during the speeches or other touching moments, so they're not able to get into any mischief. Here are 3 outstanding game ideas for kids at your wedding reception:
I Spy
Buy a disposable camera for each child and create a list of things that they need to "spy." They could be things like a pink dress, a hat, a treat, etc. Create boxes next to each item so kids can check them off as they play, and have them take a picture of each item they spied. Provide a basket for the kids to put their cameras in. You can later have them developed and gift the children with their work!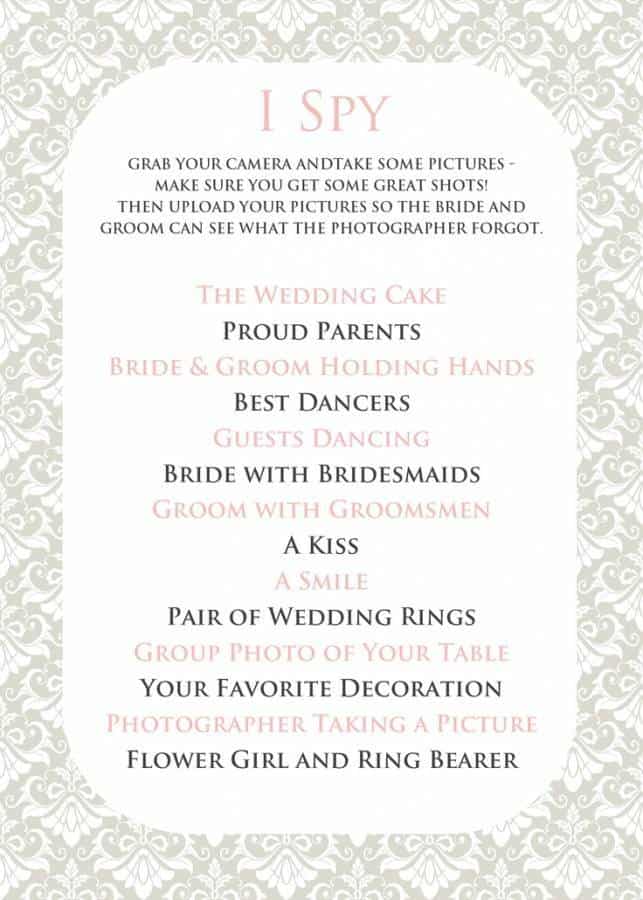 Crayons and Coloring Books
Give each kid a special "package" during the reception so they have a coloring book and crayons to color with during the reception. It can be a coloring book you've purchased or a printed book you made yourself with wedding-style pictures. A cake they can decorate themselves or similar pictures would be very cute and appropriate.
Cake Decorating
Another great idea is to provide each child with a cake (cupcake) that they can decorate all on their own. Create a small table where the kids have access to frosting, sprinkles, etc. To make sure they don't create a huge mess, put the frosting into squeeze bags with holes so they can simply squeeze the frosting onto the cake. Make sure sprinkles, glitter, etc. are all in shaker containers.
These are a few great ideas that will keep the kids at your ceremony entertained and out of trouble!