wedding registry Archive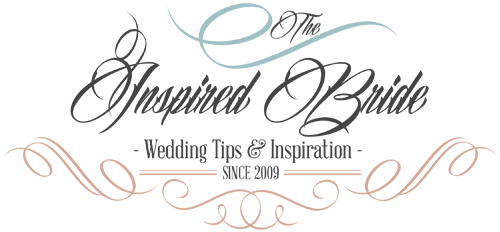 According to traditional wedding etiquette rules, it's impolite for the bride and groom to request that guests do not bring them a wedding gift. Why? Because some guests truly want to provide a gift and feel insulted if it's not accepted. If you really don't want guests to spend their money on you, there are a few things you can do.
Ask for Donations to Charities
On your wedding website, ask that guests make donations to one of your favorite charities rather than bringing a gift. You can create a list of your favorite charities and talk a little bit about each one and why it's so important to you. Guests can leave a donation in your name as a wonderful gesture.
Don't Register
Sometimes, if you simply don't provide individuals with information regarding gifts, they won't purchase one. Don't include a link to any registry on your wedding website or anywhere else. This way, if guests insist on bringing a gift, they'll choose it themselves.
Be Gracious
Finally, if guests actually do bring a gift, you'll want to be gracious and appreciative. Send out thank you letters, even if just one or two people brought gifts. If guests donated to a charity for you, you'll still want to send a thank you note, and make sure they understand why their gift meant so much.
Overall, there's not a lot you can do if a guest is determined to bring you something. Simply make alternative suggestions and no matter what happens, be gracious and appreciative.
Wedding registries have truly simplified the gifting process when it comes to weddings; individuals can register for the items they need and their guests can choose from those items when picking out a gift. However, there are still some really big issues with registries, namely the fact that you must create a new registry for every store you love. Not anymore! With SimpleRegistry, all that changes and you have a central location to register for literally anything you want.
What is SimpleRegistry?
Mentioned in The Wedding Wire, the San Francisco Chronicle, and The Enquirer, SimpleRegistry is a streamlined, easier approach to wedding registries. It takes away the common registry issues and leaves you with a truly convenient tool. When you create your wedding registry, you can literally register for anything you want – from a covered butter dish to a 2-week vacation. You don't have to create numerous registries in order to have everything you want covered.
The Group Gifting Feature
SimpleRegistry makes group gifting super easy. Let's say you want to register for a china set that costs $2,000. Not many of your friends are going to spend $2,000 on a gift for you, but 20 people could chip in $100 and make sure you get that china set. They can do it easily through SimpleRegistry and it's a feature that isn't available on regular wedding registries. So, if your bridesmaids want to chip in and purchase you a larger gift rather than several smaller ones, they can do so easily.
Easy to Set Up
Well, sure, it's easy for your wedding guests but how about set up? How hard is that? It's not. With the built in SimpleAdder bookmark, you can add items to your registry from any website, with one click of your mouse. Or, if you're using your phone, you can quickly scan barcodes to add items to your registry, or snap a photo and add items that way.
Thank You Notes
One of the biggest benefits of SimpleRegistry is that you can easily keep track of those you've already thanked. The system remembers each gift and the contact information for the person who sent it. It also keeps track of those you've thanked and if you plan on writing hand-written notes, you can print a list of the recipients.
Overall, this registry option is super easy and worth the few minutes it takes to set up. It's a streamlined, genius approach to wedding registries that makes it easier for the bride and the guests.
So stop trying to set-up multiple registries, get creative, and register for anything, anywhere. Even better, one lucky couple will receive a $5,000 credit toward their SimpleRegistry by signing up before 4/30/13.
You will read it in every single wedding etiquette blog or book you find: never ask for cash as a wedding gift! Well, get ready to forget everything you know about asking for cash. Wedding Republic has made it easy to register for cash without feeling awkward or being pushy.
Don't Want Another Toaster?
While wedding registries allow couples to register for in-store items like flatware and home items, there is no allowance for the couple who doesn't need those items. Because today's couples are very different from the couples of decades past, it's time for the system to change. For example, many couples are getting married later in life and may have already collected everything needed to run a household. With this creative cash wedding registry, couples can register for cash gifts of all sizes, to go toward all different kinds of things.
Ask for $20 to go toward a fun day out for the two of you, or ask for $200 to go toward your honeymoon. Your guests can still choose a gift that is the perfect size for them and their budget, and you can get wedding gifts you really love and will really utilize. Click for full details on how Wedding Republic works for every couple!
Easy Sharing
This wedding registry also makes it super easy to share; with the click of a button, you can post your registry to Facebook or email it to a list of guests. This is a non-intrusive way to provide your registry to your guests and you don't have to feel awkward at all.
What We Think
Wedding Republic really does redefine what is allowed and what isn't in terms of wedding etiquette. It's a way to ask for practical, fun gifts of all sizes and there's no awkwardness at all. It's a wonderful solution for the modern bride!
Find a sample wedding registry here or create yours today!