Honeymoon Archive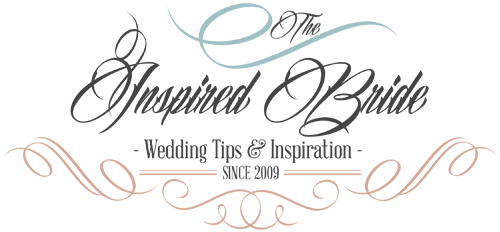 If you're looking for honeymoon lingerie but you want it to be tasteful and beautiful, then this is the post for you. You don't have to choose a type of lingerie that makes you feel uncomfortable simply because it's your honeymoon. Check out these beautiful ideas for tasteful honeymoon lingerie.
Elizabeth Anne Designs creates tasteful and stunning bridal lingerie like this short ivory and pink lace piece that is sexy without being trashy. It's very feminine and beautiful and besides looking fantastic, can be a lot of fun to wear. It's the ideal bridal lingerie for the honeymoon.
This Victoria's Secret lingerie is smoking hot, but still very tasteful. Those who enjoy lingerie know that this is a difficult combination to find. It is a beautiful ivory lace, so it's perfect for the honeymoon and you'll feel comfortable while wearing it.
Karnation Intimate Apparel creates this 2-piece bridal lingerie that enables you to feel sexy and great about yourself and look amazing. Again, it's white ivory so it's a great honeymoon addition to the suitcase.
Weddbook's "bride" lingerie is perfect for the honeymoon. It's frilly and very girly without being restricting or uncomfortable. Plus, it lets your brand new husband know exactly what sort of mood you're in.
This "something blue" bridal lingerie is beautiful, comfortable and perfect for the honeymoon. Pair it with some gorgeous heels and let the fun begin.
These are just a few examples of how your bridal lingerie can be tasteful and sensuous without feeling juvenile.
If you're still a ways out from your big day, there are some things you will need to take care of, even now. Here is a small checklist of the things you'll want to take care of 6-9 months in advance.
Begin Trying on Dresses – visit bridal salons and start trying on dresses and veils. You might need to have several rounds of alterations so it's important to start looking around now.
Start Thinking of Honeymoons – now is the time to start thinking about your honeymoon location and particulars. If you have children, you'll need to arrange for a sitter, and if you still need to save the money, you'll want to create a savings plan that will ensure that you have the money by the time you're ready to go.
Start Interviewing Caterers – you're going to want to start interviewing caterers now, and choosing your menu. You'll want to decide whether you're having a sit-down menu, a buffet-style menu, or a constant flow or hors d'oeuvres.
Think about Your Music – decide now whether you'll have a DJ or if you'll simply create a playlist for your ceremony and reception. Think about the music for the ceremony as well; will it be a live piano player, or your favorite songs playing from your MP3 player.
Start Visiting Venues – finally, you'll want to start visiting venues to determine which would be the best for your wedding. Ask about prices and packages to determine whether they would fit in your budget or not.
By starting this far in advance you can ensure that everything's booked and ready to go for your big day!
Well, as of today, the official countdown begins. At the end of this month, I'll have a new name, a new tax status, and probably a few gray hairs from all the stress I'm putting on myself since I decided to design and craft most of my wedding. For better or worse, from this day on, I'll be sharing with you my days leading up to the wedding in addition to our regularly scheduled content.
My initial intention in this post was to talk about how we met, but I figured that would be best served rolled in with our honeymoon, since I'd have to explain the significance of our destination all over again. We're going on a mini honeymoon – with an actual full honeymoon to a yet-to-be-decided tropical destination later on in the year – following the wedding to Providence, Rhode Island.
Yes, Providence, the Renaissance City, land of drunken college students, the Italian and Irish Mafia, a federally indicted mayor that the city would vote back into office, and crazy accents (Warwick = Wawhwick?). It's also home to some of the best Italian food you'll ever eat in an area known as Federal Hill, and more importantly, it's home to Devon and my alma mater, Rhode Island School of Design.
The way we met couldn't have been scripted better if we were on a sitcom. It was orientation day, and I was with a bunch of girls who I had met prior to that day because we all had joined a special program that allowed freshmen to come early and volunteer. The four of us, disinterested in the whole thing, bound together and pretended we didn't know each other to join the same "bonding group". There were four others that were in our group, and one of them was Devon.
After that day, we became good friends, but I totally ignored any flirtation or interested he showed on me – but with good reason. We all thought he was gay (insert record player arm ripping of turntable here). No, I'm perfectly serious, we all thought he was gay. Keep in mind, this was before the world came to understand the existence of the "metrosexual", but he was well dressed, hip and stylish in his fashion sense, and slightly effeminate. I'd come to realize later it was because he was raised by two sisters who were well dressed, hip and stylish in their fashion sense, and very feminine, but for the time being we were just completely confounded that every time we saw him, he was surrounded by a flock of girls either heading to the mall to go shopping or just coming back from it.
Needless to say, we obviously got over that. We started dating about two and a half months later and have been going strong ever since. When we graduated, we both got jobs as graphic designers at the same company and moved out to Minnesota together.
We'd been talking about returning to Providence for a while now – we miss the food and the city (personally, I didn't have the same appreciation for the city that I have now because I was overworked, tired, and stressed out for four years) – so when we realized that going to the Caribbean was a no-go until post-hurricane season, we thought it would be nice to drive the three and a half hours from New York after the wedding and spend a few days there. We're also looking into running up to Boston to go to the Boston Harbor Islands. We'll see how much we can fit into two and a half days!
Image from ng1145 on Flickr.